By the numbers: This July 4th weekend will set travel records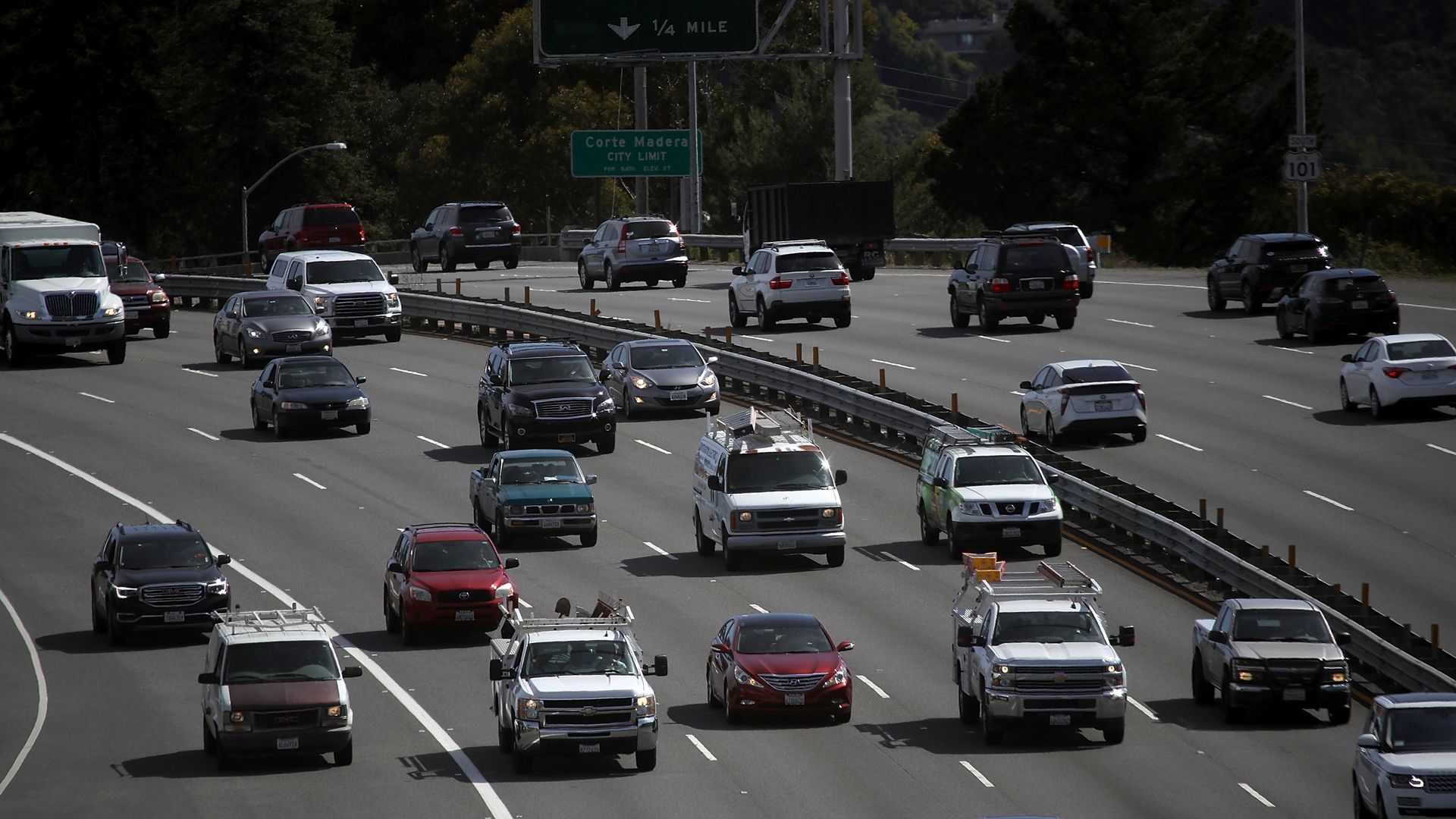 A record number of 49 million people will travel by car, train or plane on Independence Day weekend, the American Automobile Association says in a new report.
Why it matters: Many cities in the sun belt or the west coast are seeing tourist mobility and the holiday weekends contribute to that. Consumer spending and confidence has been steadily on the rise and is expected to continue in the summer months.
The numbers that matter: All modes of transportation are expected to increase at record-breaking rates during the July 3-8 holiday period, per AAA.
The cheapest way to travel this year will be by airfare — the lowest in five years — with an average of $171 round-trip for a domestic flight.
The majority of travelers will drive July 4 weekend — 39.7 million people. But, prices in rental cars hiked up 6%.
Trains, buses and cruise ships will see about 3.5 million travelers — up about 6% from last year.
The amount of travelers for Independence Day weekend broke the record consistently each year. In 2017, 44 million travelers. In 2016, nearly 43 million.
All that despite:
The hikes in gas prices since last year. Gas is $.59 more than it was one year ago.
Hotel room prices are up 11%. The average nightly rate is between $147-$187.
The ugly travel time that is expected during the holiday weekend with delays up to one and a half to two times longer.
The impact: The service industry is one that has steadily grown in the U.S. and the money spent during holiday weekends can be a strong indicator of a thriving economy, per McKinsey.
About 9 out of 10 new jobs are projected to be added in the service-providing sector including leisure and hospitality, retail, hotels and recreation, from 2016 to 2026, according to the Bureau of Labor Statistics.
Go deeper