VC-led project will help cities make the most of "Opportunity Zones"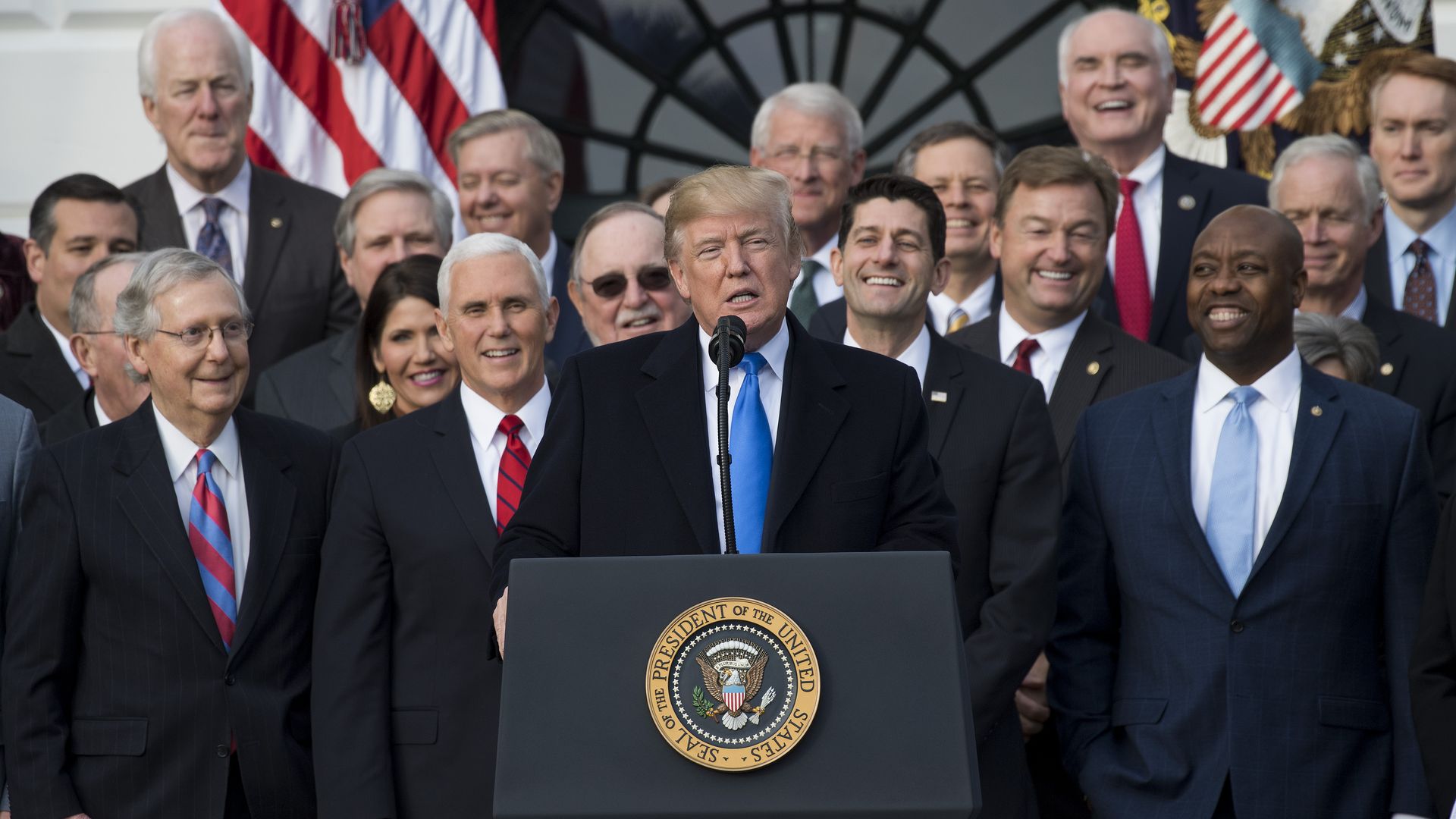 Venture capitalist Mike Hirshland is launching an effort to help cities and states make use of a portion of the 2017 Republican tax law that's meant to boost economically struggling areas of the country.
The big picture: Supporters of these so-called Opportunity Zones established by the new tax law say they'll encourage private investment where it's needed most. It's a model that hasn't yet been proven out.
How it works: The Opportunity Zones program works by allowing investors to defer paying taxes on investment gains if they re-invest the assets in special funds established to revitalize specific locales that haven't had access to capital. There are additional incentives for investing long term.
The details:
The federal government has designated Opportunity Zones in all 50 states. They include both rural and urban areas. Sarah Bianchi, a former policy staffer for Airbnb who is part of the new project, notes that one includes Birmingham, Alabama's Civil Rights District.
The new effort, called the Governance Project and led by Hirshland and a team of policy and technology veterans, will work to come up with practices governments can use to get the most of the Opportunity Zones programs.
That includes working with some areas to develop "playbooks" for how best to take advantage of the program and creating conferences where officials from the same state or city can discuss their plans. The first such event is on Thursday in Colorado.
In addition to Bianchi and Hirshland, the project's team includes the chief executive of infrastructure investment firm Meridiam. It also includes policy and political experts affiliated with the Brookings Institution, the American Enterprise Institute and the progressive donor network the Democracy Alliance.
Flashback: The project emerged after the 2016 election, when Hirshland said he had "a sense that something was going terribly wrong with American politics and our political institutions." His conclusion, he said, was that there needed to be a renewed focus on state and local governments.
Editor's note: This story has been corrected to reflect that Sarah Bianchi is not a current policy staffer for Airbnb, but a former employee. It has also been updated to reflect that Opportunity Zones are now designated in 50 states, and to note that they encourage long-term investment.
Go deeper