Utilities strained as blockchain's energy appetite continues to grow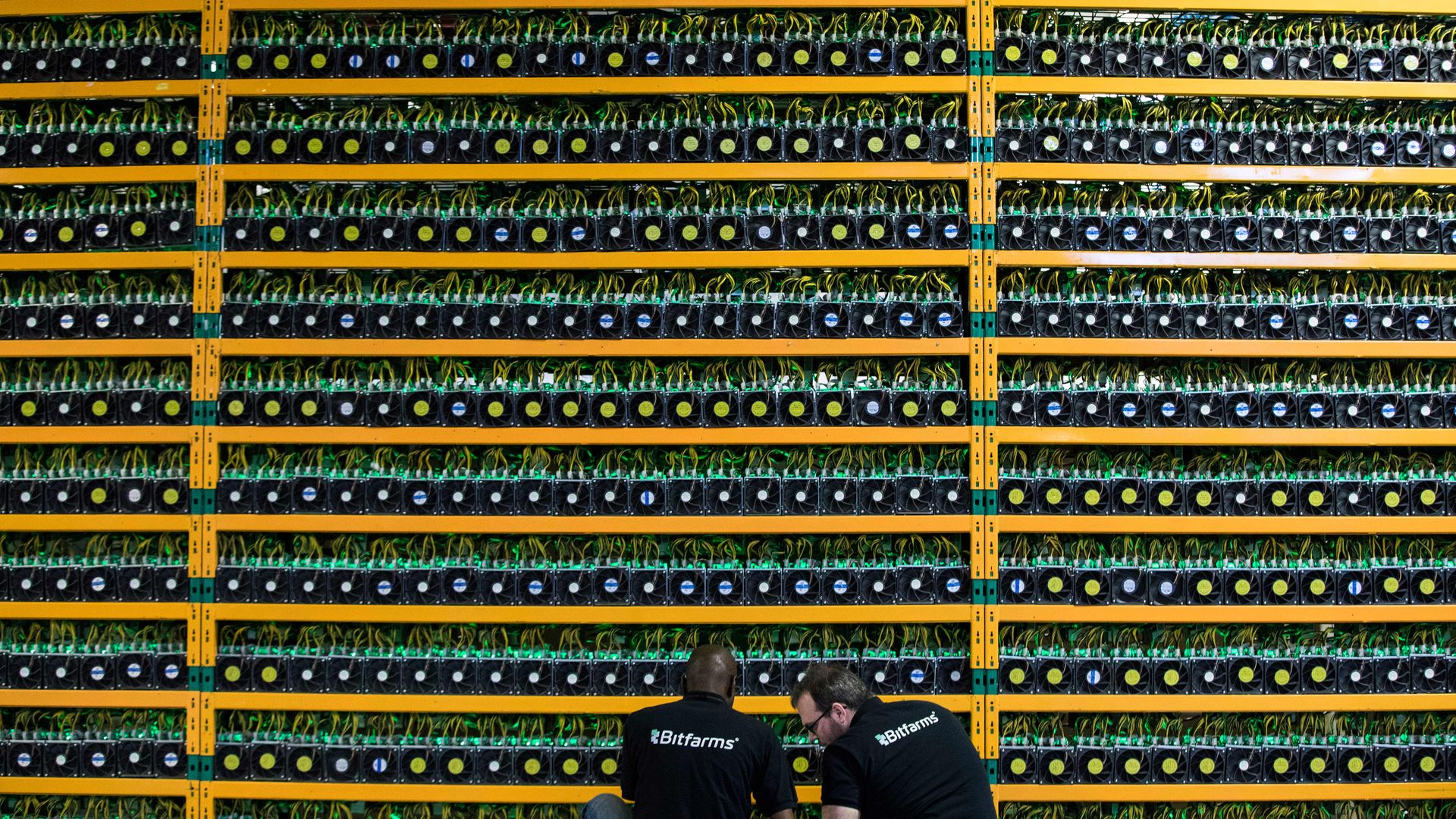 Canada's largest utility, Hydro Quebec, says it is facing "unprecedented" demand from cryptocurrency mining, and has temporarily blocked servicing much of this demand until it finds a sustainable rate structure for blockchain-related processing.
Why it matters: Despite a precipitous drop in the value of many cryptocurrencies this year, the energy demands of the architecture behind such cryptocurrencies — blockchain and distributed ledger technologies — continue to grow. It is presenting challenges, but also opportunities, particularly for utilities in developed countries that are desperately searching for new sources of demand growth.
The big picture: Blockchain-related power demand already outstrips that of electric vehicles globally, and Quebec is not alone. From Beijing to Tbilisi and beyond, blockchain-based processing is searching for low-cost electricity wherever it can be found, whether due to abundant renewable resources or price-distorting subsidies.
Hydro Quebec had until recently been courting cryptocurrency miners — touting its cheap, abundant, hydro-derived electricity — but was quickly overwhelmed with blockchain requests that represented over a quarter of its total generating capacity.
What's next: It's now up to governments and utilities to work together to harvest this potentially significant new source of electricity demand in a way that maximizes low-carbon power output and still ensures the ability to meet moments of peak demand.
David Livingston is deputy director of the Atlantic Council's Global Energy Center.
Go deeper