Relatives of Parkland victims launch school safety group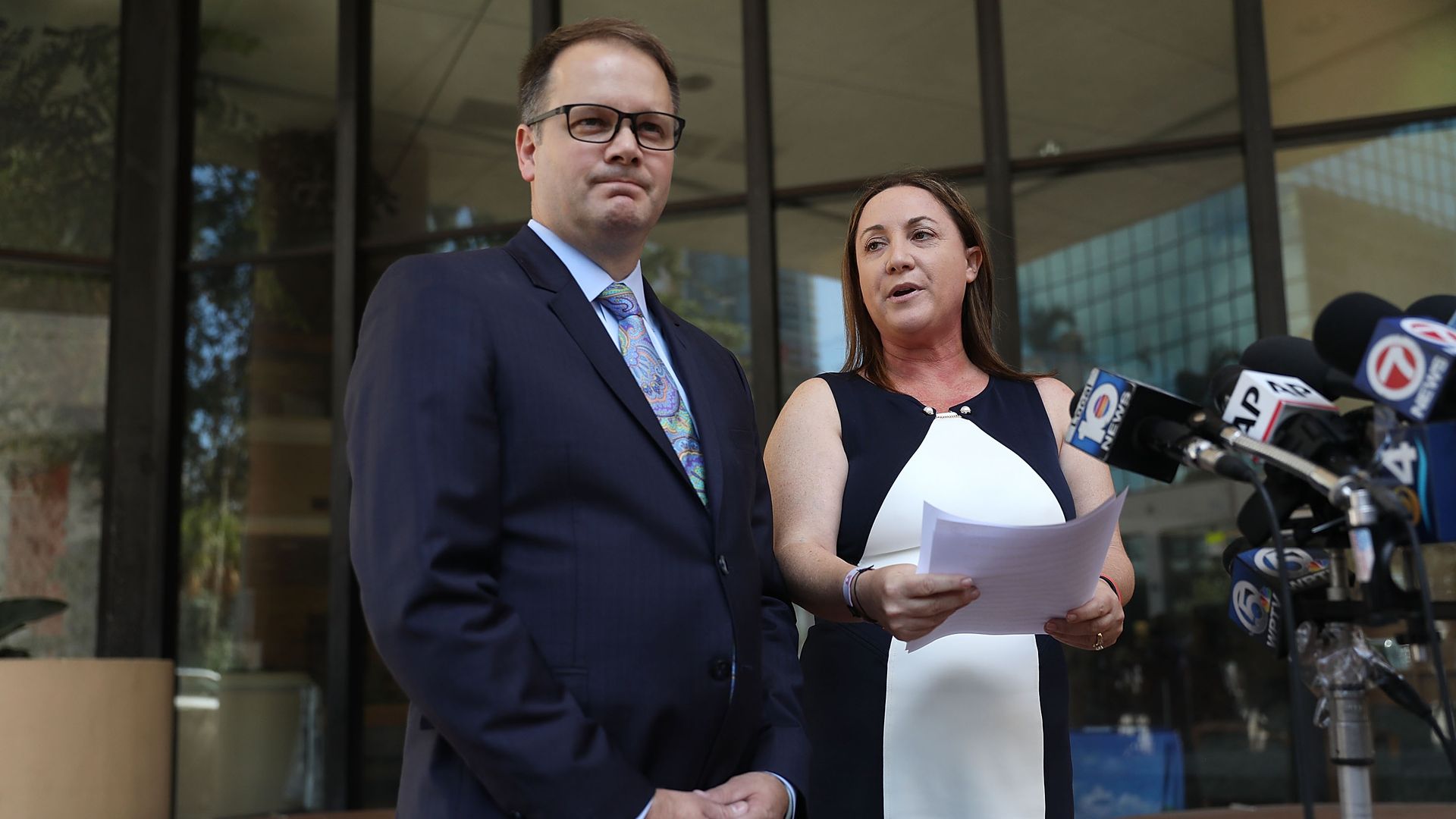 Sixteen parents and other relatives of the 17 students and teachers killed during the Marjory Stoneman Douglas High School massacre launched a national organization Thursday with the goal of turning their tragedy into a movement to champion bipartisan school safety measures.
"We really wished we didn't have to do this. Any of these families involved would give anything to be able to go and turn the clock back. ... We know this is a long haul. There's no quick solution. We understand that it's going to take all Americans to come together to try and solve the uniquely American problem. "
— Tony Montalto, who lost his daughter, Gina, told Axios
The details: The group, Stand with Parkland, will push for "practical" public safety policies in three key areas: school safety enhancements, mental health screening and support programs, and responsible firearms ownership.
Montalto and April Schentrup, whose daughter Carmen was killed, told Axios the group is not against firearms and say there's an urgent need for reforms to eradicate the "epidemic" of mass school shootings.
The backdrop: Just days after the shooting, some of the relatives successfully lobbied lawmakers in Florida, who later passed the "Marjory Stoneman Douglas High School Public Safety Act" — a comprehensive package of measures that made it harder for certain people to access guns and changed the way state agencies interact with schools. Now, they're seeking to bolster their local activism and work with state and federal policy makers.
Their national campaign comes weeks after March for Our Lives, led by students who survived the shooting, announced a nationwide bus tour to register young voters ahead of this year's midterms.
The bottom line: Both Montalto and Schentrup repeatedly emphasized a willingness to seek common ground — even incremental steps — on an increasingly polarized issue to win over support from both sides of the political spectrum.
Editor's note: This story originally stated that 15 Parkland parents and relatives were a part of the group. An additional relative has joined since publication, bringing the total to 16.
Go deeper