By the numbers: America's most patriotic states, ranked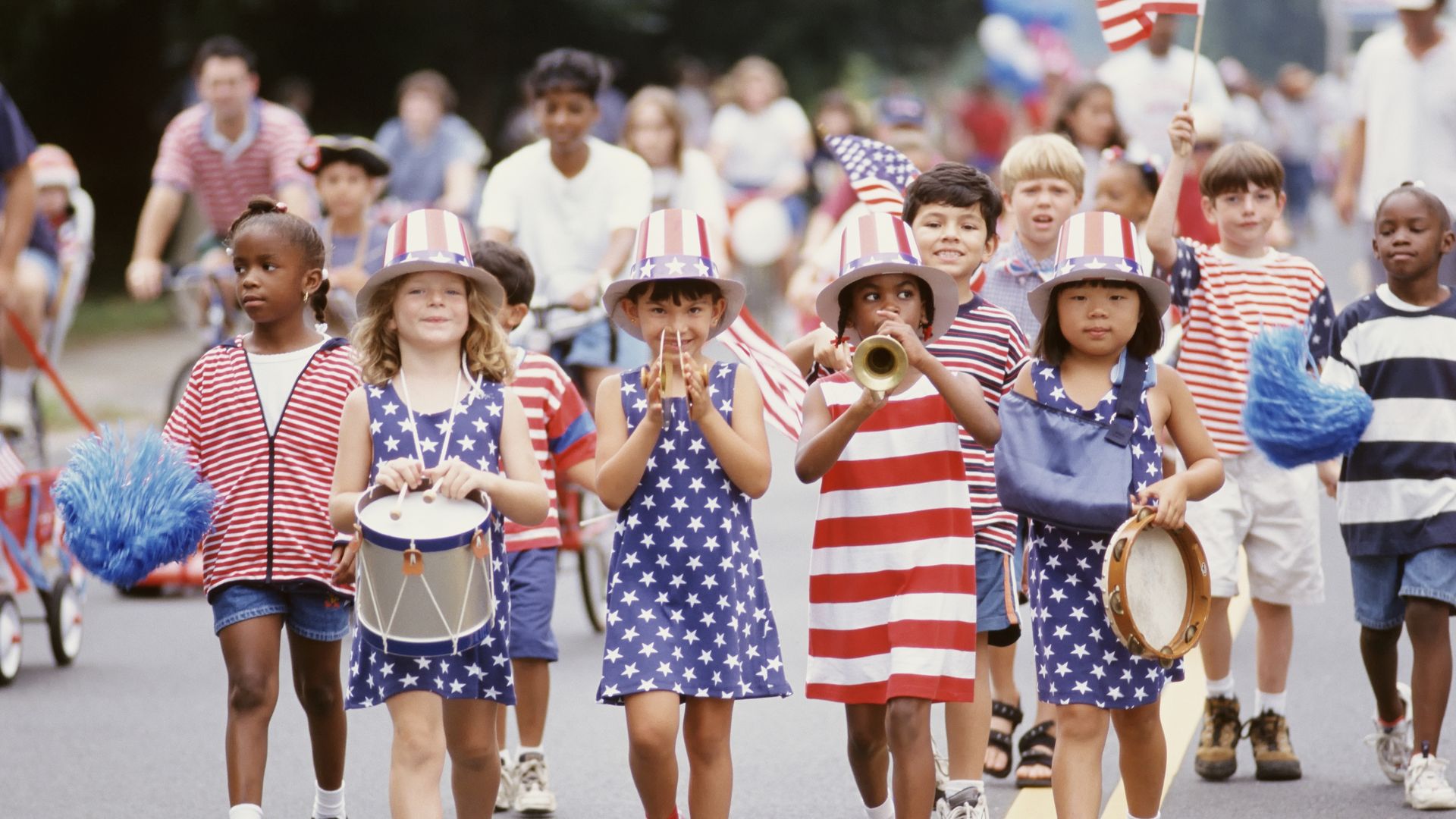 For the United States' 242nd birthday, WalletHub drew up a ranked list of the most patriotic states in the union. They studied "military engagement" and "civic engagement" with metrics like average military enlistees and percentage of voting adults.
Why it matters: Patriotism waxes and wanes, but according to Gallup polling data since 2001, it's down among all Americans. While 87% of American adults said they were extremely or very proud to be Americans in 2001, only 75% made the same statement in 2017.
By the numbers:
Top ten overall: Virginia, Alaska, Wyoming, South Carolina, Idaho, Colorado, Hawaii, Washington, North Carolina, Georgia.
11-20: Maine, South Dakota, New Hampshire, Oklahoma, Kansas, Maryland, Nebraska, Arizona, Vermont, Mississippi.
21-30: Utah, Nevada, Montana, New Mexico, Missouri, Alabama, North Dakota, Wisconsin, Iowa, Florida.
31-40: Texas, Ohio, Minnesota, Arkansas, Louisiana, Tennessee, Kentucky, Oregon, Indiana, West Virginia.
Bottom ten: Delaware, Pennsylvania, Michigan, California, Connecticut, New York, Illinois, Rhode Island, New Jersey, Massachusetts.
Between the lines:
Virginia, the top overall most patriotic state, was tenth overall for military engagement and fifth for civic engagement. Few states boasted high rankings in both categories.
Vermont was the most civically engaged, but the fortieth in military engagement. Alaska ranked first in military engagement, but thirty-fourth in civic engagement.
Maine had a higher voter turnout in the 2016 election than any other state. Hawaii claimed the title for lowest voter turnout in that election.
The biggest difference between states in any category was in Peace Corps volunteers. Ten times more citizens volunteer for the Peace Corps in Vermont than in Mississippi, the lowest-ranked state.
Go deeper: See the full list here.
Get more stories like this by signing up for our daily morning newsletter, Axios AM. 
Go deeper