With new battery maker IPO, China still leading on electric vehicles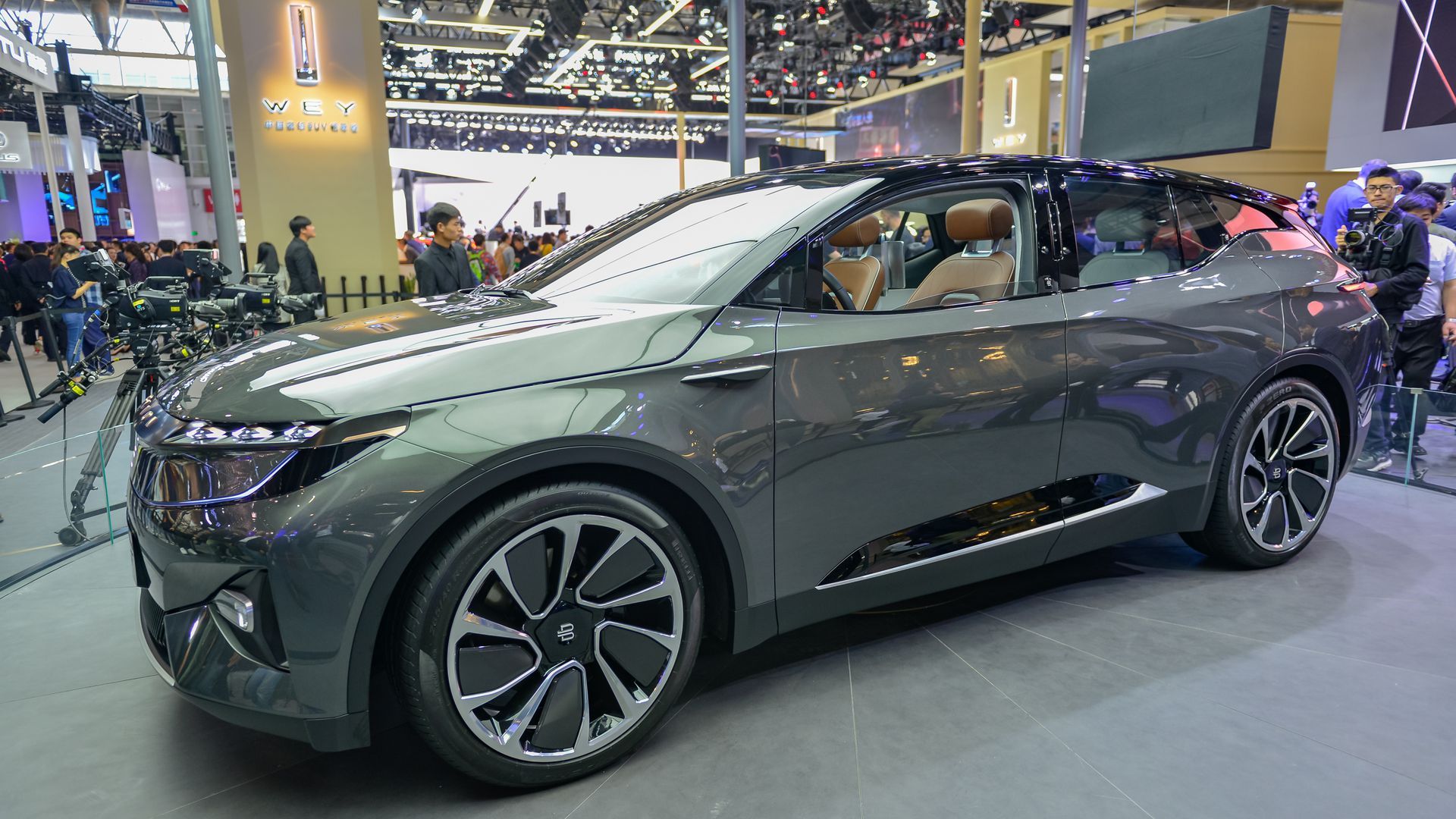 Following its IPO this month, Chinese lithium-ion battery manufacturer CATL became one of the highest-valued companies on the ChiNext stock exchange. Founder Zeng Yuqun, vice chairman Huang Shilin and shareholder Pei Zhenhua have become newly minted billionaires.
Why it matters: Founded 7 years ago, CATL has the largest market share of battery makers in China and recently surpassed Panasonic as the world's largest supplier of electric vehicle (EV) batteries.
What's next: CATL's IPO will finance expansion plans to exceed those of competitors, including additional facilities. In addition, they plan to add more capacity overseas, including a potential facility in Germany, close to many European carmakers as well as to Daimler, who recently awarded CATL a supply contact for their EVs. As more capacity comes online worldwide, cost per kilowatt hour will continue to decrease.
The big picture: China continues to lead the global market, producing 99% of the world's electric buses and two-wheelers. As China's national EV market continues to grow, thanks to government subsidies and supportive regulations, both China and CATL are likely to maintain their global leadership.
Maggie Teliska is a technical specialist at Caldwell Intellectual Property, an intellectual property law firm. She is also a member of GLG, a platform connecting businesses with industry experts.
Go deeper