U.S. disrupts oil market with tough Iran stance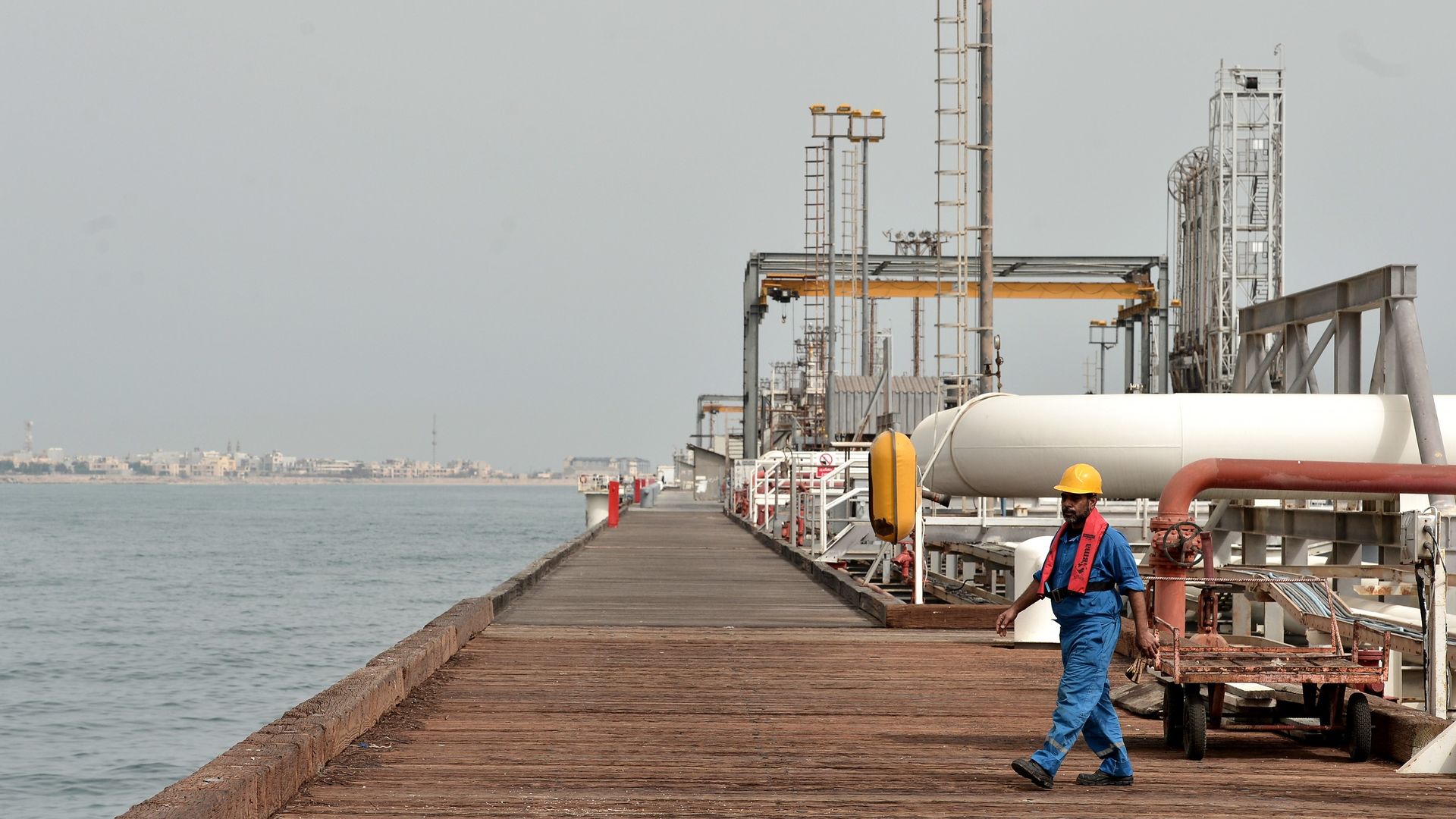 Oil prices are up following yesterday's claim by a senior State Department official that the U.S. doesn't intend to grant sanctions waivers for buyers of Iranian crude oil.
Why it matters: The Trump administration plans to take a hard line once the penalties are reimposed in November, but the posture comes with uncertainties.
The quote: "I would be hesitant to say zero waivers ever. I think the predisposition would be no, we're not granting waivers," the official told reporters.
The uncertainties:
How many barrels of Iranian crude can successfully be shut out of the market (as we've noted before, estimates before the U.S. comments have ranged from little impact to over a million barrels per day).
How much increased output from OPEC and Russia can — or can't — mitigate potential price rises that have domestic political consequences in the U.S.
Be smart: Veteran Reuters analyst John Kemp summed up the state of play on Twitter early Wednesday...
"[The] WHITE HOUSE can push Iran's crude exports to zero, or it can have moderate oil prices, but cannot have both. Saudi Arabia, UAE and Kuwait likely do not have enough spare capacity to offset loss of all Iran barrels as well as Venezuela and other losses. White House must choose."
The intrigue: Some analysts cautioned that translating the tough posture into a major cut in Iranian exports isn't a given. An important line from S&P Global Platts' report...
"The US will face an 'extraordinarily difficult' task in cutting off all Iran oil trades, 'particularly if the US administration is still only in the process of conveying this message to Iran's oil purchasers,' said Elizabeth Rosenberg, director of the energy program at the Center for a New American Security."
Go deeper: The Wall Street Journal looks here at the market response to the sanctions comments.
Go deeper