Supreme Court deals a devastating blow to government unions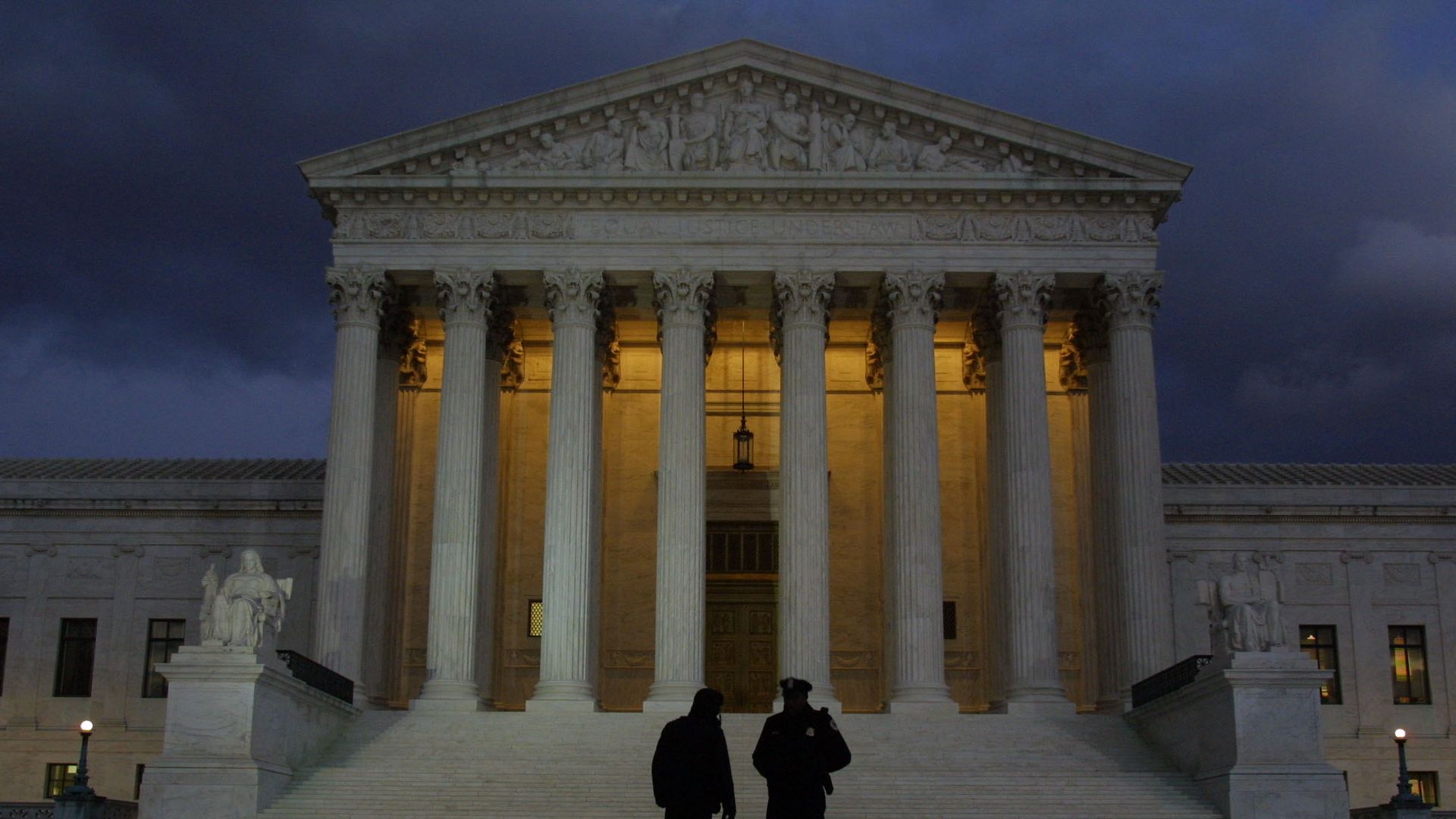 The Supreme Court has delivered a potentially crushing blow to public-sector unions, ruling 5-4 today that they cannot collect fees from non-members. The ruling will likely diminish unions' negotiating power and, with it, their political clout.
Why it matters: The public sector is one of the last bastions of labor's strength — about 34% of government workers are unionized, compared with just 6.5% of the private sector. But this ruling could shrink those rolls significantly.
The details: The court struck down so-called "agency fees" that unions collect from non-members.
Those fees can only be used for collective bargaining, not overtly political activity. The rationale is that everyone in a workplace benefits from union negotiations over things like salary and time off, so everyone should contribute.
But critics say that because these unions are bargaining with the government, their bargaining is inherently political. The Supreme Court agreed with that position today.
Between the lines: The writing was on the wall with this one. The court's conservative majority has been inching closer to striking down agency fees for years.
The impact: Unions say the loss of agency fees will contribute to a "free-rider" problem — workers will still benefit from unions' negotiations and won't see a need to join. But without agency fees, unions won't be able to afford the lawyers and other staff who drive their negotiations, making membership ultimately seem like a worse deal.
Go deeper: Conservatives are on a Supreme Court winning streak
Go deeper