Man accused of killing Charlottesville protestor charged with hate crimes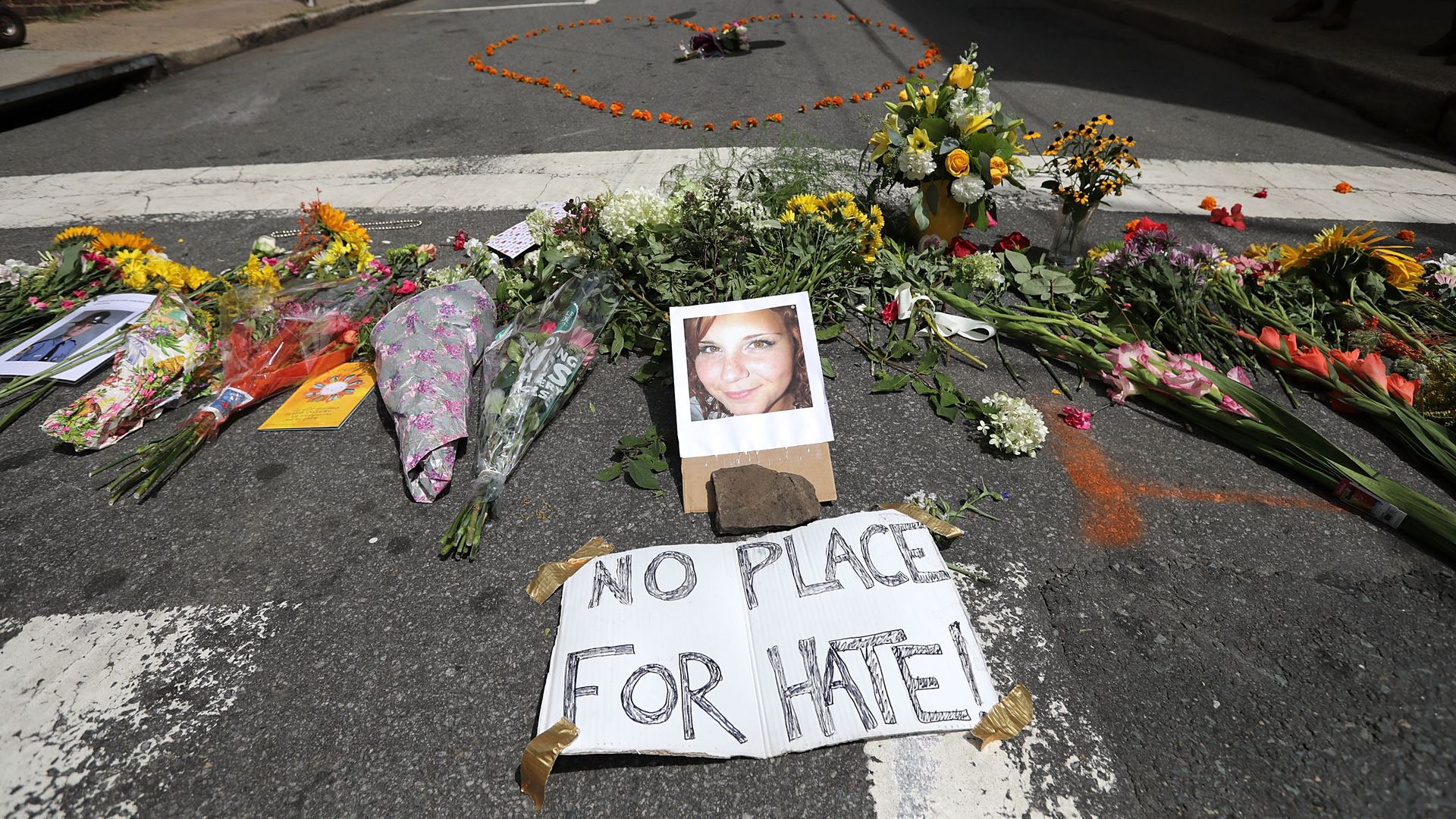 James Alex Fields Jr., the man who allegedly drove a car into a crowd at last year's white supremacist rally in Charlottesville, has been charged with several hate crimes, the Washington Post reports.
The details: Fields Jr. is accused of causing the death of Heather Heyer and leaving dozens of others injured. Attorney General Jeff Sessions said, per the Post: "[W]e remain resolute that hateful ideologies will not have the last word...Today's indictment should send a clear message to every would-be criminal in America that we aggressively prosecute violent crimes of hate that threaten the core principles of our nation."
Go deeper