In Yemen, U.S. could be complicit in disaster — or key to solution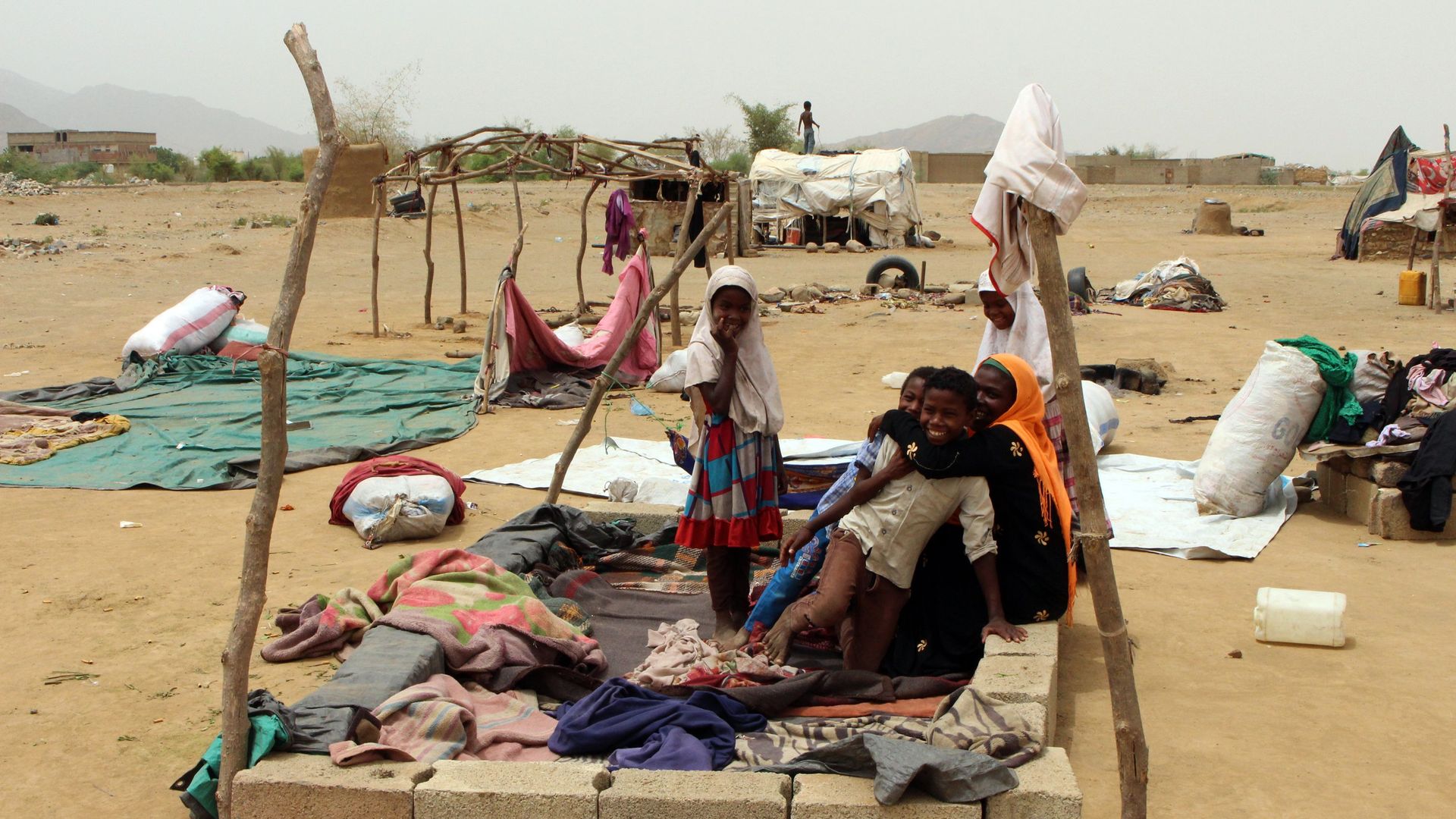 A coalition led by Saudi Arabia and the United Arab Emirates is primed to seize Yemen's Red Sea port of Hodeida from Houthi rebels, in the hope of dealing the rebel group a significant blow.
Why it matters: Four years in, the war in Yemen is nearing a tipping point, putting the U.S. in a box. It wants to show solidarity with its Gulf allies and gave them a yellow light to launch the assault, but fears that an all-out assault could exacerbate what is already the world's worst humanitarian catastrophe.
The state of play: The coalition has advanced up the Red Sea coast towards Hodeida and claims to control the city's airport; the Houthis deny the claim and are mounting resistance. Both sides insist they are willing to strike a deal but disagree on what it should entail. The Houthis have offered to hand over port operations to the UN — though not to surrender the city. The coalition has called for a complete Houthi withdrawal from Hodeida.
By the numbers:
Hodeida is home to 600,000 civilians who could be trapped in a situation of urban warfare.
70% of all food imports that enter Yemen come in through the port.
22 million Yemenis, 75% of the population, already need humanitarian assistance.
Some 8.4 million Yemenis are on the brink of famine.
What's next: Averting further bloodshed will require compromise, and the U.S. is best placed to push Saudi Arabia and the UAE to freeze their assault and give the UN a chance. If it fails to do so, it would be seen as complicit in the humanitarian fallout of coalition actions and its allies will suffer reputational damage from a deadly, drawn-out conflict.
The bottom line: The U.S. has an opportunity to use the goodwill and influence it has built with Abu Dhabi and Riyadh to push for a UN–mediated deal. For its part, Congress could signal that U.S. support will be hard to sustain if Gulf allies ignore pleas for restraint.
Robert Malley is president and CEO of the International Crisis Group.
Go deeper