East Pittsburgh officer charged after killing unarmed black teen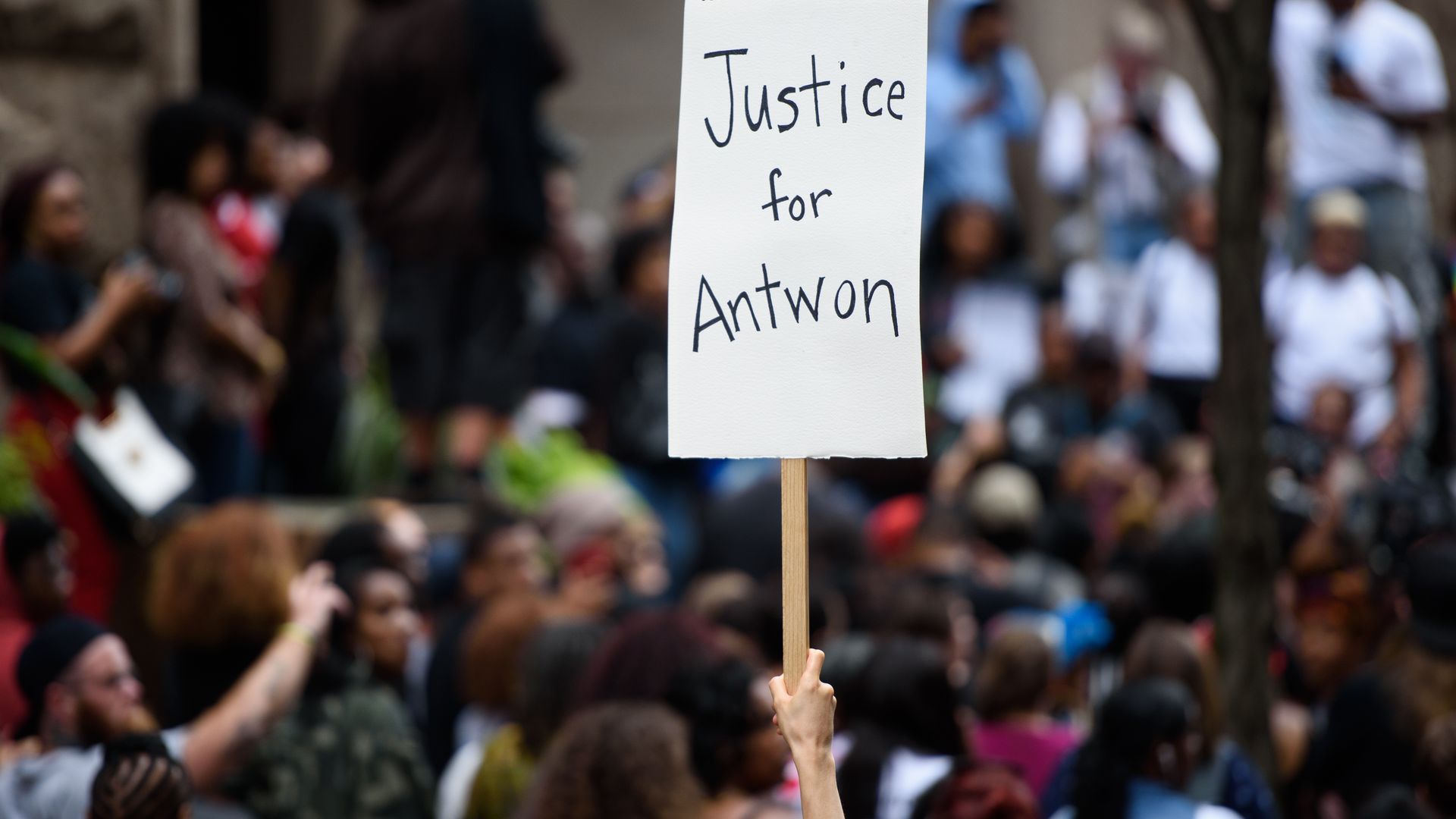 Eight days after Antwon Rose Jr., an unarmed black 17-year-old, was shot and killed in East Pittsburgh, the police officer responsible, Michael Rosfeld, has been charged with criminal homicide, the Washington Post reports.
Why it matters: Police officers are very rarely charged after their involvement in fatal shootings. The Rose family's attorney tweeted in response to the news: "This is a small stride toward justice but we have a very long road ahead."
The details: Last Tuesday, East Pittsburgh officers were investigating a drive-by shooting when they came across Rose and two other people in a car that matched a witness description of the car involved. Rose and another person fled after being confronted by police — and Rose was struck "several" times after police fired. Graphic video of the shooting was shared on Facebook.
Rose was unarmed at the time, although two "firearms were recovered from the vehicle," the Post reports.
Rosfeld changed his story, first saying he he say Rose pointing "something dark that he perceived as a gun;" he then said he did not see a gun; and another time he changed his account of events again.
Rose is the only fatality at the hands of the East Pittsburgh Police Department since 2015, the Post reports.
What's next: Rosfeld's bail is set at $250,000. His attorney, Patrick Thomassey, told CBS last Friday that Rosfeld is "depressed and feels bad about what happened and that it was his first time ever firing his weapon as a police officer."
Go deeper:
Go deeper