U.K. scraps tidal lagoon project, departing from marine-energy support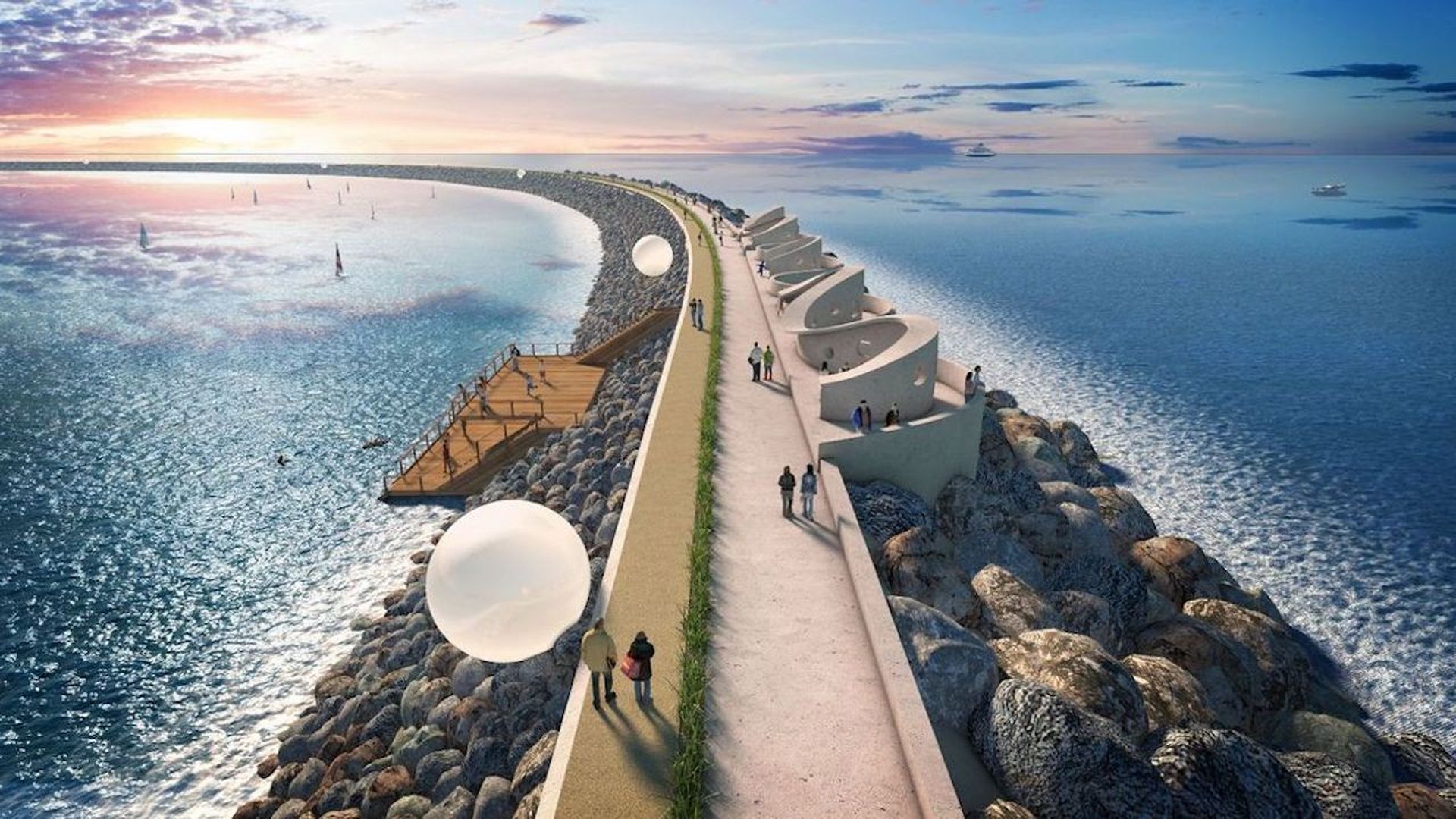 The U.K. has historically supported the emerging marine-energy industry with incentives to encourage adoption. The region has some of the best wave and tidal resources in the world and could benefit substantially from the industry once it fully matures.
Yes, but: The government's support for the industry may be ebbing. After nearly two years of waiting and debate, the U.K. government decided to throw out the £1.3 billion Swansea Tidal Lagoon project, to be developed in Wales, on the grounds that it would not provide sufficient value for the cost. This directly contradicts a government-commissioned independent review that found the project economically viable.
Swansea was going to be the first of many tidal lagoon projects — which generate electricity from controlling the rise and fall of tides through a man-made breakwater — in the region, but it seems unlikely that other projects will go forward now. Advocates argue that the project's true lifecycle costs were not taken into account, since tidal lagoons have an operational life of 120 years, making them more cost-efficient than other generation sources. One of the main sticking points for the project was the subsidy it would require, though in this case it would have been less than one approved for a nearby nuclear power plant.
[UNSUPPORTED BLOCK TYPE: axiom]
David Hume is a contractor supporting the marine renewable energy portfolio at the U.S. Department of Energy's Water Power Technologies Office and the founder of The Liquid Grid. The views expressed are his own.
Go deeper