Supreme Court curtails mandatory abortion notices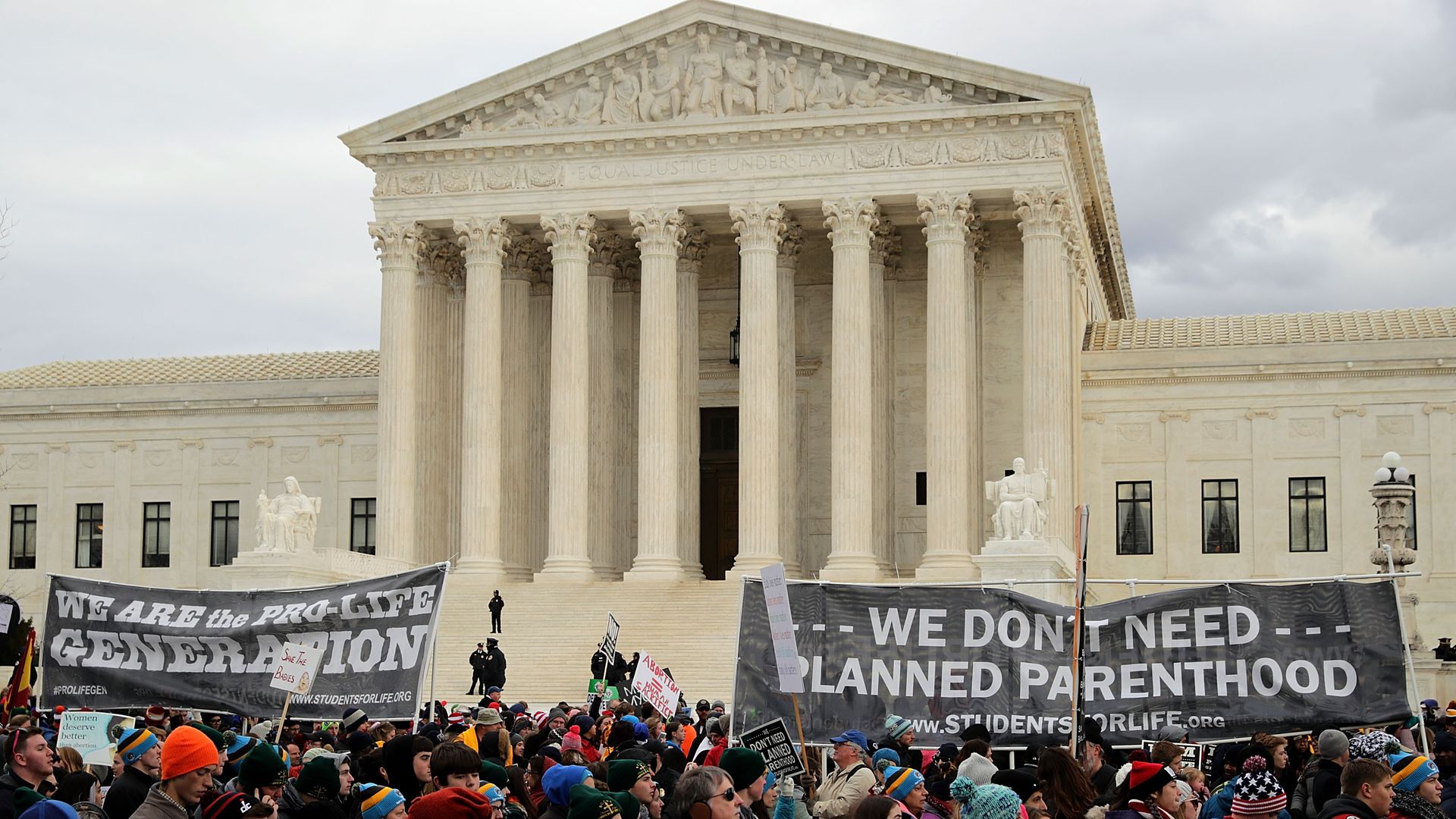 California went too far when it required anti-abortion pregnancy clinics to notify women that abortion is an option, the Supreme Court said today.
The issue: Crisis pregnancy centers, often run by Christian organizations that oppose abortion, counsel women against the procedure and sometimes provide medical services. California said the centers are misleading women about their options, and required them to post notices that tell women abortion is available. But the high court said that "likely violates the First Amendment."
Go deeper