Zoom out: How kids keep parents from controlling their phones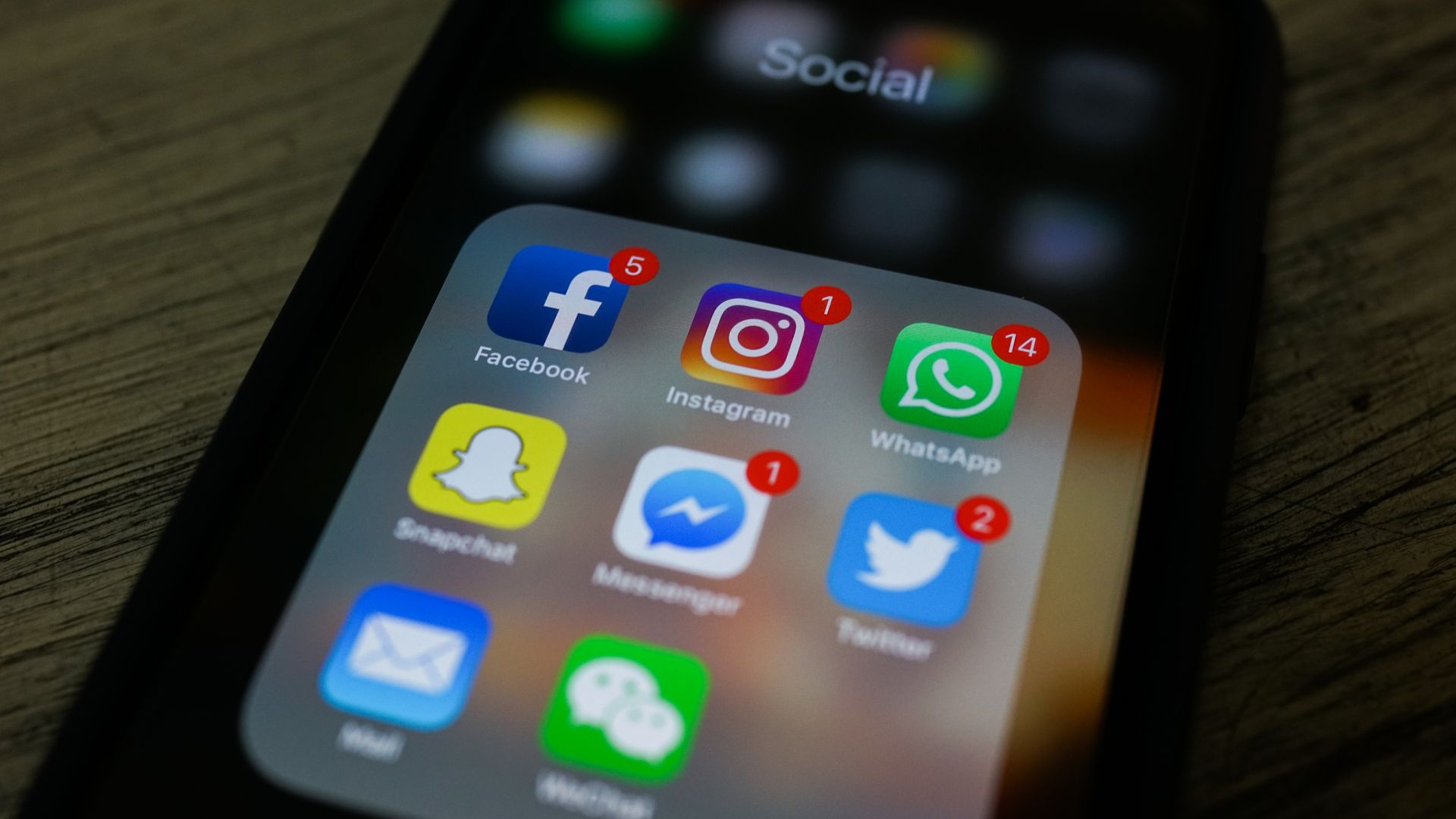 Children are getting savvier at hiding their digital footprint from their parents, AP's Martha Irvine reports.
Why it matters: Many social media sites require a sign up age of 13 years old or older. Electronic devices — phones, tablets and iPods — are in the hands of children earlier than that and kids fake their age to access the plethora of apps that parents aren't in the know about.
The big picture... Children are on devices unbeknownst to their parents for:
"Using video and chat functions to meet strangers on apps ranging from Musical.ly to WhatsApp and Houseparty."
"Storing risqué photos in vault apps that look like something as innocent as a calculator — and then trading those photos like baseball cards."
"Using Text Burner and other apps to harass and bully peers with anonymous messages."
"Using apps that secretly record messages on Snapchat and other apps before they disappear."
"Ordering pot and other drugs via ... social media and communication apps or encrypted websites — or buying something else online that you don't want them to have using prepaid credit cards (makeup maybe?) and having it sent to a friend's house."
"Buying or borrowing 'burner' phones to avoid parental monitoring or when phone privileges are lost."
"[G]iving their significant others or friends the password to social media accounts so they can 'manage' their accounts when their phones are taken away."
P.S. Don't forget Finstas ... private Instagram feeds under a false username that allows kids to post inappropriate photos to a close circle of people.
A 2016 survey from the Pew Research Center found about 50% parents said they had ever checked their children's phone calls and text messages — or friended their kids on social media (if they knew what social media their kids were using). But parents were less likely to use tech-based tools to monitor, block or track their teens.
"Many parents are just plain overwhelmed — and often far too trusting," per AP.
A cybersecurity consultant: "When you give this kid, at the ripe old age of 11, this ominous device, it's like giving them the keys to their brand new Mercedes and saying, 'Sweetheart you can go to Vegas. You can drive to Texas, Florida, New York, wherever you want to go.'"
The consultant, retired police detective Rich Wistock, tells parents to offer the "Golden Ticket" — no punishment when kids come to them about mistakes they've made online or help they need with a social media problem.
Go deeper