International Energy chief addresses big oil's small carbon footprint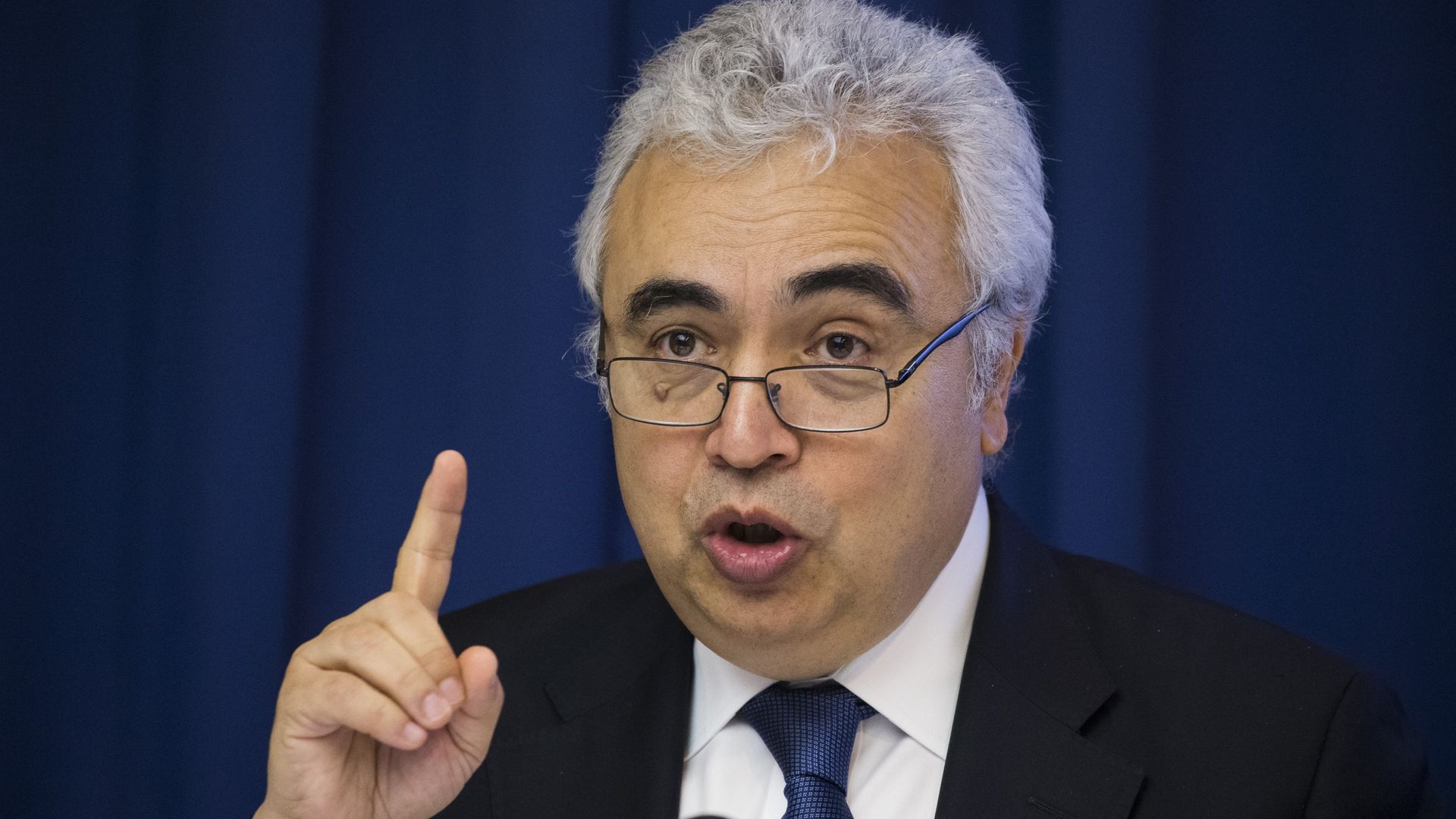 The world's biggest publicly traded oil and natural gas companies account for less than 4% of the world's energy-related carbon emissions, according to the head of the International Energy Agency, Fatih Birol.
Why it matters: The datapoint underscores the large symbolic and political role companies like ExxonMobil, BP, and Shell fill in the world's climate debate, despite accounting for a relatively small piece of the global carbon-emitting pie. Just as much attention should be paid to growth in coal electricity in Asia, Birol said in an interview Monday ahead of a big natural-gas conference kicking off Tuesday.
"I am all for putting a public eye, pressure to those companies for being much more responsible energy companies and reducing carbon and methane emissions, but we don't have this same attention for the 200 gigawatts of subcritical coal-fired power plants under construction in Asia, which will emit carbon emissions at least three to four times higher than all this oil production together. There is a need for understanding numbers when it comes to the climate change debate."
— IEA Executive Director Fatih Birol
Our thought bubble: The importance of the big oil and natural gas companies when it comes to political and legal debates over climate change far exceed their objective contribution.
Their influence changing government positions around the world is significant, which could in turn have a big impact on policies cutting greenhouse gas emissions.
These companies are also facing lawsuits alleging they are to blame for damages stemming from a warmer world, which is elevating their profile even more.
One level deeper: The oil and gas industry account for a little less than 25% of the world's emissions of methane, a potent greenhouse gas that's also the primary component of natural gas, so companies have a financial incentive to sell it. Roughly half of the methane the industry is emitting now could be cut at no cost, Birol said at an event Monday. That would be equal to shutting down two-thirds of the coal plants in Asia, he added.
Go deeper