Go deeper: See the new income tax forms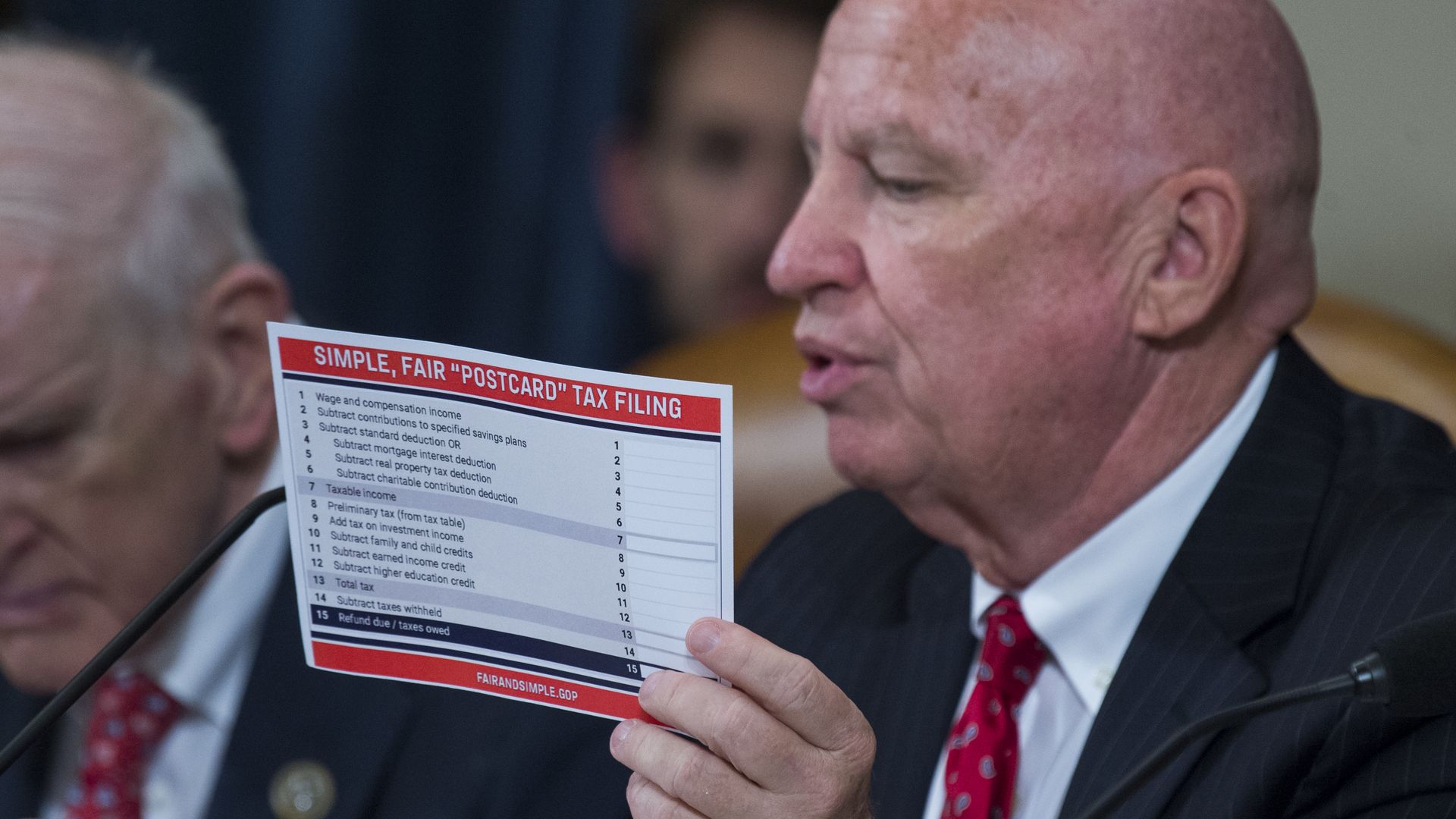 The New York Times obtained a draft of the new 1040 income tax form Tuesday, and, as the Trump administration and Congressional leaders promised, it's smaller.
Why it matters: Some taxpayers will spend less time filling out the new 1040 form. Others, particularly those who need to tally business income, capital gains and other forms of income, will likely still face a mountain of paperwork.
The details: The main form has shrunk from two full pages to a double-sided half page.
More than half of the line items from the previous form are gone.
Several deductions — such as student loan interest or teaching supplies — that were on the old 1040 have been removed.
Those deductions haven't been eliminated — they've just been offloaded to six different accompanying worksheets that many taxpayers will also have to fill out.
The bottom line: The IRS releases the new form this week. Though it is designed to be close to "postcard" size, it still needs to be mailed in an envelope to protect Social Security numbers and other private information.
But, but, but: More than 90% of taxpayers file their taxes online, according to efile.com. If the postcard encourages more people to file their taxes through the mail, the IRS could face extra work processing all that paper.
What they're saying:
"It will be a postcard as we've promised, and hardworking taxpayers won't have to spend nearly as much time filling out their taxes," Treasury Secretary Steve Mnuchin said about the new form.
The new form "only adds needless complexity and confusion. The longer Form 1040, which all taxpayers have used for decades, is being replaced with Republican mythology that will only complicate tax filing," said Rep. Lloyd Doggett of Texas, the top Democrat on the Subcommittee on Tax Policy, per NYT.
Go deeper