China will soon be the world's largest natural gas importer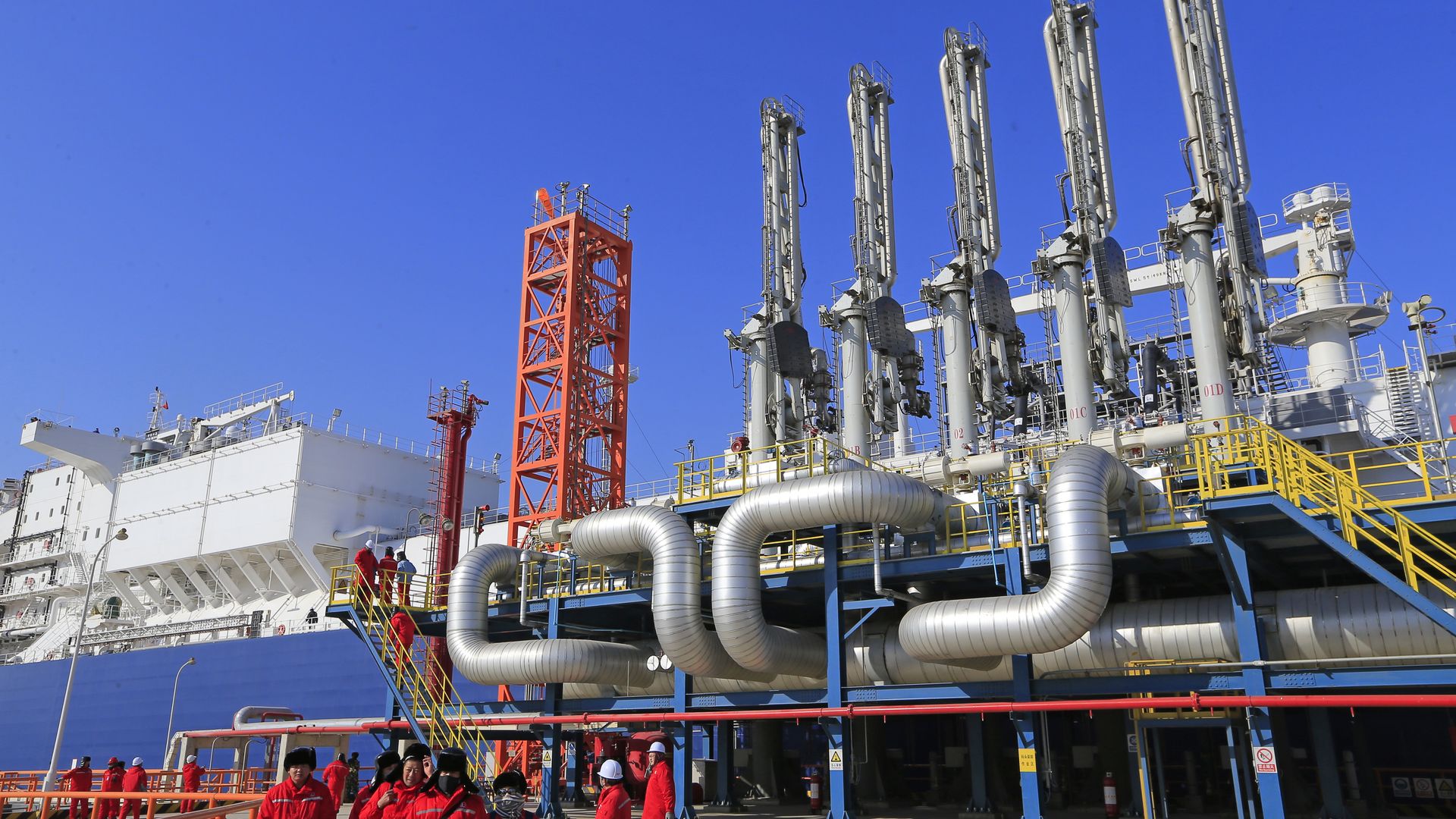 Surging Chinese natural gas consumption, combined with its limited domestic production, will make the country the world's largest gas importer starting in 2019 or even this year, the International Energy Agency said in a new report.
Why it matters: That projection, and other new IEA forecasts of China's remarkable gas demand growth, underscores the country's huge and growing presence in global energy markets.
"This is the same movie we have seen for coal, for oil, and it's same thing we are seeing again now."
— IEA executive director Fatih Birol tells Axios' Amy Harder
The country is already the world's biggest coal consumer and producer, as well as the largest crude oil importer.
Now China is poised to overtake Japan as the largest buyer of foreign gas, with the bulk of the import growth coming from liquefied natural gas (LNG).
By the numbers: IEA's new market outlook forecasts Chinese gas demand growing 60% between last year and 2023, accounting for 37% of all worldwide demand growth during the period.
Driving the trend: IEA says an important reason for China's rising thirst is the federal government's edict to improve the country's terrible air quality, in part by replacing coal with gas for industrial and residential use.
"An increasing role for natural gas — defined as a clean energy source — in every sector of China's economy is backed by strong policy support from the 13th Five-Year Plan," the report states.
However, coal remains the country's largest energy source by far.
The intrigue: China's need for gas imports is likely one reason why, despite the U.S-China trade fight, American LNG isn't among the many goods hit with new tariffs.
More broadly, Birol does not currently see escalating global trade tensions between the U.S. and other nations spilling into LNG markets.
"Buyers are all ready to buy, and the sellers are ready to sell, and everybody seems to be happy now," he said.
Go deeper