80,000 people left off Maryland voter rolls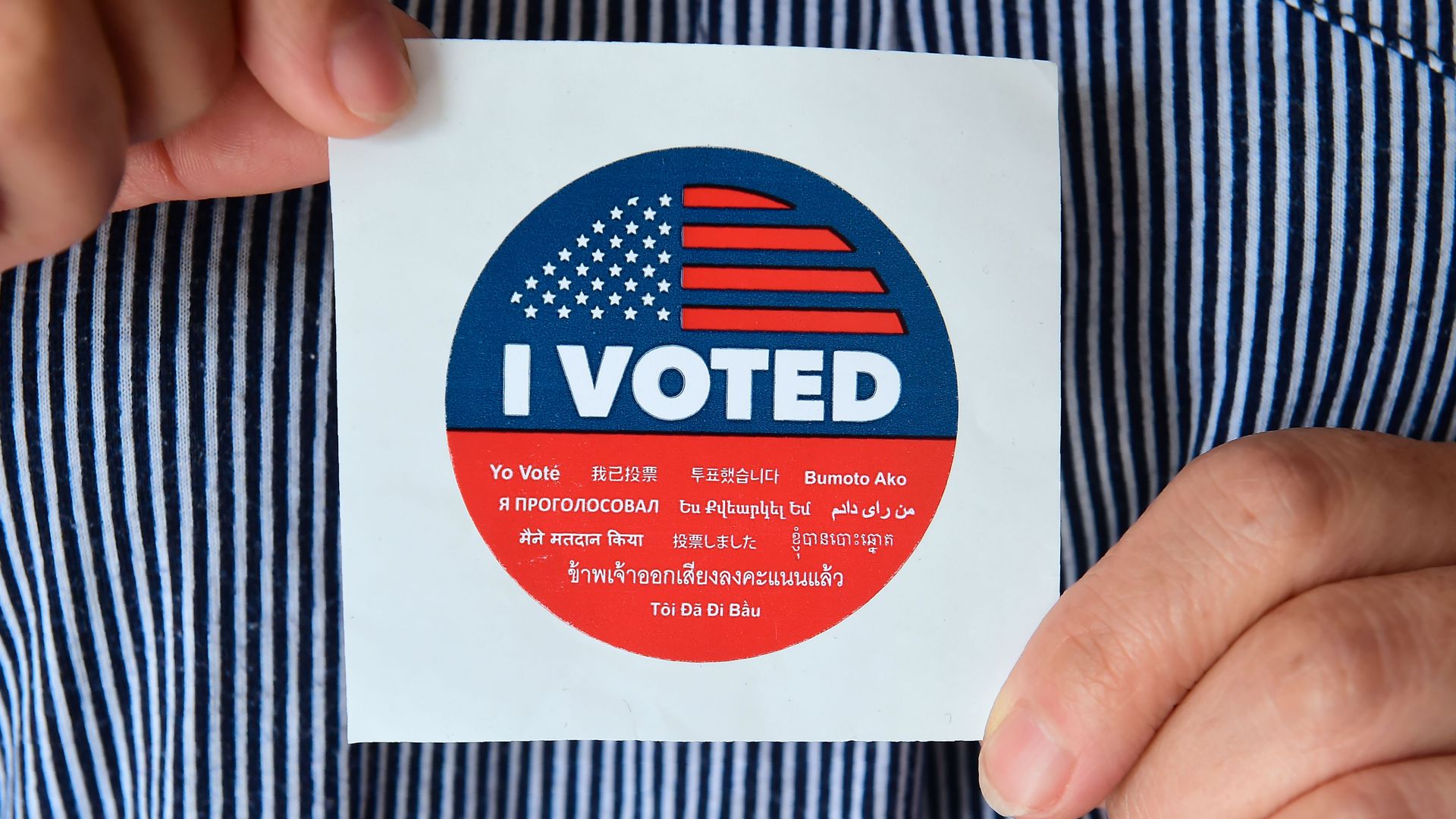 80,000 people's names and information will not appear correctly on Maryland's voter rolls, known as poll books, tomorrow in its primary elections due to a software glitch, according to The Baltimore Sun.
Why it matters: That's four times as many people as state officials announced this weekend. And it's not the first time poll books won't have the right information for voters in a primary election this year — about 118,522 voters were also left off the printed poll books in Los Angeles County due to an alleged printing error.
The impact: LA County estimates it has 30,100 provisional ballots left to process, per an announcement from the county on Monday. And in Maryland, if all 80,000 people show up to vote Tuesday, they will need to cast provisional ballots, which won't be counted until July 5, per state officials.
The problem: Experts fear that when errors like this occur and voters have to vote provisionally, it may keep them away from the polls and drive down turnout. They argue that voters are less likely to vote when they believe they will have to spend more time at the polling place, or some voters may think their provisional ballot won't matter since it's counted later.
The big picture: The software glitch that allegedly caused the error for Maryland occurred before election officials had access to the data. It reportedly happened when Maryland's Motor Vehicle Administration installed new software in April 2017 that failed to transfer information regarding voters who updated their registration address or party affiliation to the voter registration database. That means their information did not get transferred to poll books either, which will likely cause disruption on Tuesday.
What to watch: Maryland Governor Larry Hogan has ordered an investigation into what went wrong. LA County has also initiated an independent, third-party review of what caused the printing error.
The backdrop: While the federal Election Assistance Commission (EAC) has technical standards for voting machines, known as Voluntary Voter System Guidelines (VVSG), there are no federal standards for e-poll books.
Go deeper