Exxon, environmental group team up on climate change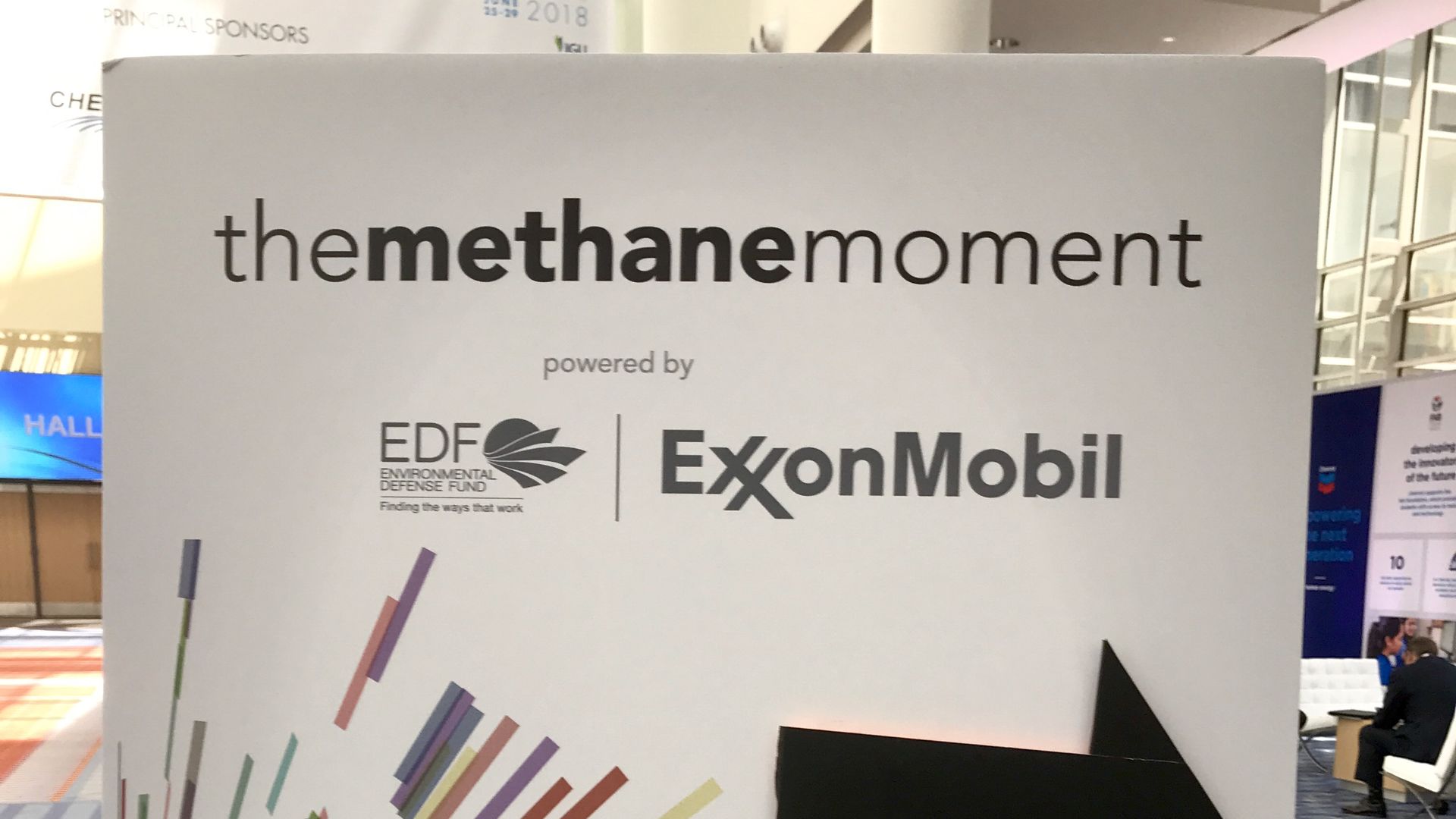 Environmental Defense Fund and ExxonMobil Corp., are sponsoring an event together for the first time ever.
Why it matters: It's a sign of deepening ties between an environmental group and the oil industry at a time of division on the polarized topic of climate change and energy. EDF is one of the only environmental groups that works closely with the industry, despite scrutiny of the sector's role exacerbating climate change.
The details: The event, which occurred at lunchtime Monday, focused on cutting emissions of methane, a potent greenhouse gas, that's the primary component of natural gas. It's inadvertently emitted during the oil and gas production and transportation process.
What's next: The event comes a day before the official start of a big conference this week in Washington on natural gas. Speakers at the conference include Energy Secretary Rick Perry, Exxon CEO Darren Woods and more.
Go deeper