How big corporations are — and aren't — fighting global warming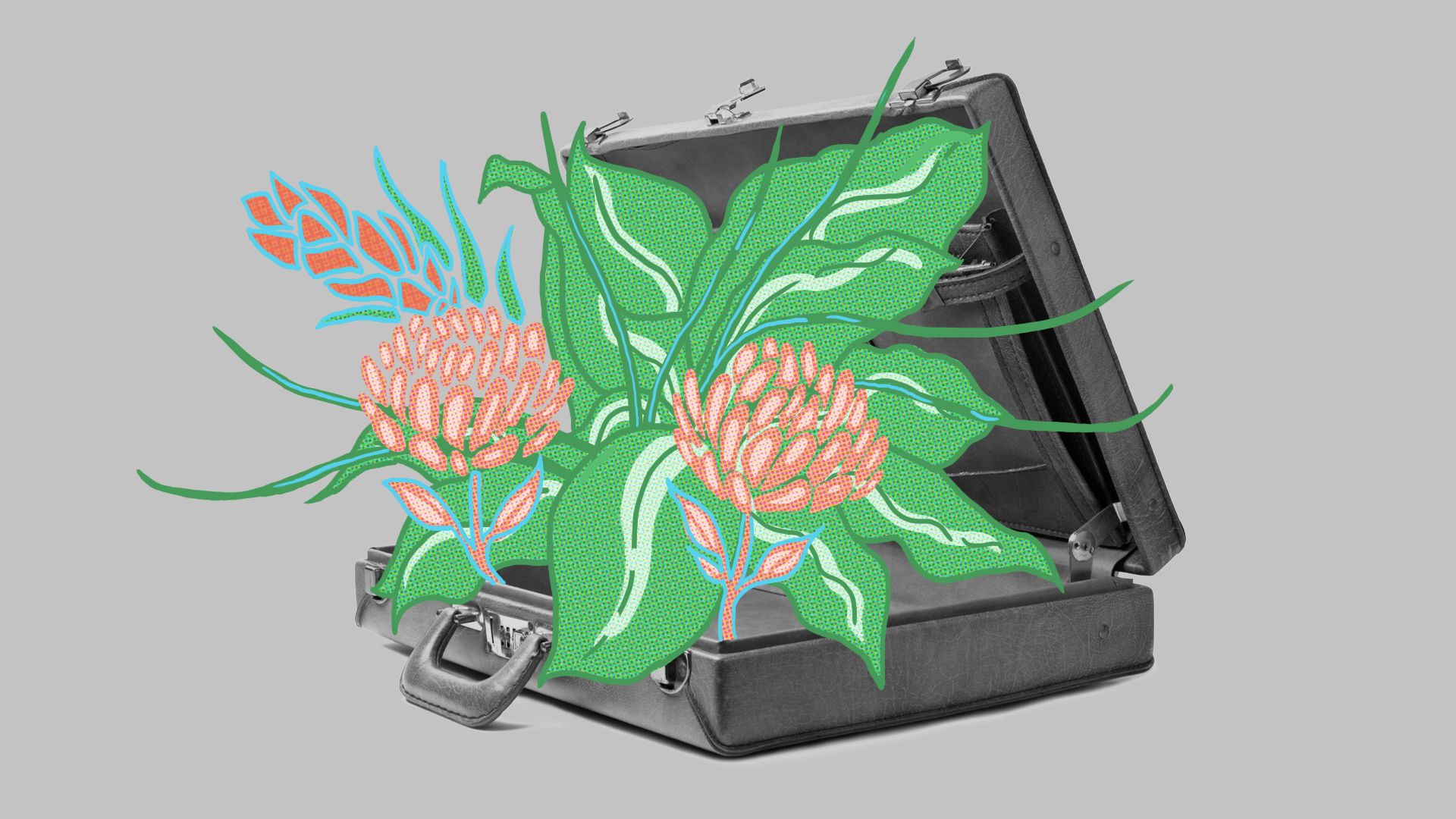 Major companies in the U.S. and worldwide are increasingly taking steps to lower the carbon footprint of what they produce, how they ship goods, and the energy they buy.
They're driven by market signals, government mandates, reputational interests, investor pressure and other factors. Here's a few snapshots of how some major industries are approaching the topic.
Big oil: A number of the world's biggest oil-and-gas companies are ramping up their investments in low-carbon technologies like renewables and electric vehicle infrastructure.
For instance . . .
Shell: In late 2017 the company pledged to cut the "net carbon footprint of its energy products by around half by 2050," with an interim reduction goal of 20% by 2035.
The company also said spending on its alternative energies division would reach $2 billion per year by 2020.
And Shell is increasingly buying or investing in low-carbon energy firms, such as its 2017 purchase of the EV charging company NewMotion and recent investment in the battery storage firm Sonnen.
BP: The company this year made a high-profile pledge to lower emissions of methane, a potent greenhouse gas, from its operations. Like Shell and some other majors — led by European firms — the company is boosting investment in renewables and batteries.
Recent moves include a three-year, $200 million investment to gain a 43 percent stake in the solar power company Lightsource, and May's announcement that BP's venture arm is investing $20 million in the EV battery firm StoreDot.
Yes, but: These investments represent a very small part of the industry's overall spending. Consider that last year's Shell's overall capital spending was $24 billion.
And critics say the industry has, at best, a split personality, noting for instance that companies are members of trade associations that have lobbied against U.S. carbon emissions regulations.
Power purchasing: In late May the International Renewable Energy Agency, in its first global tally of corporate renewable power sourcing, said that last year companies bought around 465 terawatt-hours of renewable energy, such as from solar and wind facilities. This is almost the equivalent of France's power demand.
Big Tech has emerged as an important player in the trend. Apple and Google both say their operations — including power-thirsty data centers — are now powered completely by renewables, and companies like Microsoft and Amazon also have major initiatives.
Yes, but: Corporate electricity sourcing decisions are important but not, by themselves, creating a seismic shift in the world's power mix.
Consider that due to rising global electricity demand, largely in emerging economies, the share of fossil fuels in the worldwide power mix has remained constant over the last 20 years, despite the surge in renewables, a recent BP report on global energy data noted.
In particular, coal, which is the most carbon intensive energy source, has retained a 38 percent share in the worldwide electricity mix for the last two decades, BP's annual statistical review notes.
The bottom line: Absent stronger national policies worldwide, the role of the corporate moves, alongside sub-national actors like U.S. states, won't stem global emissions enough to prevent high levels of warming.
Go deeper:
Go deeper