How Trump's ACA case differs from Obama's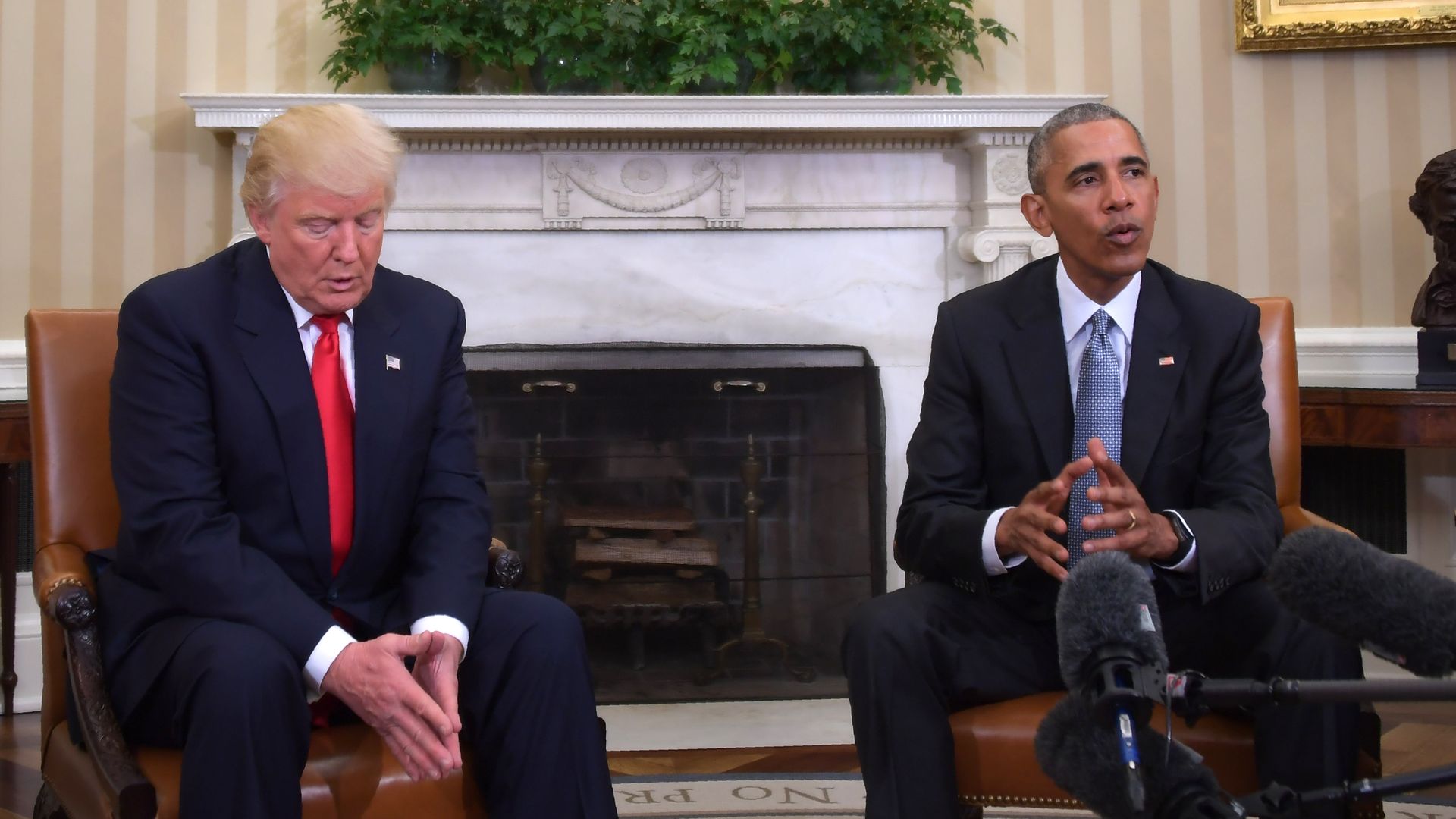 Health and Human Services Secretary Alex Azar said earlier this week that the Justice Department's approach to the Affordable Care Act's protections for pre-existing conditions is not as big a deal as it's being made out to be, because it's the same position the Obama administration took in 2012.
Reality check: It's true that the two positions are the same, but they're being made under very different circumstances.
Flashback: When the Supreme Court heard its landmark ACA case in 2012, the Obama administration said the law's individual mandate was constitutional. The Trump administration says it's not. That's one pretty big distinction between the two arguments.
The Obama administration did say that if the court struck down the mandate, it should also strike down provisions requiring insurers to cover pre-existing conditions and prohibiting them from charging people with those conditions a higher premium. It said the rest of the law should stand.
The big difference: Congress. When courts delve into "severability" questions, they're trying to figure out how a statute is supposed to function.
In 2012, the courts were considering a law with an individual mandate and coverage guarantees for pre-existing conditions. They were trying to figure out whether Congress would have included one without the other.
But critics of the Trump administration will argue that Congress has now answered that question. It repealed the individual mandate; it didn't repeal guaranteed coverage for pre-existing conditions.
The Democratic attorneys general defending the ACA in this case will argue that Congress severed the two provisions, so Congress clearly saw them as severable.
The bottom line: Severability is about congressional intent, and Congress said two different things in these two cases.
Go deeper