The big picture: How police brutality drives cities into debt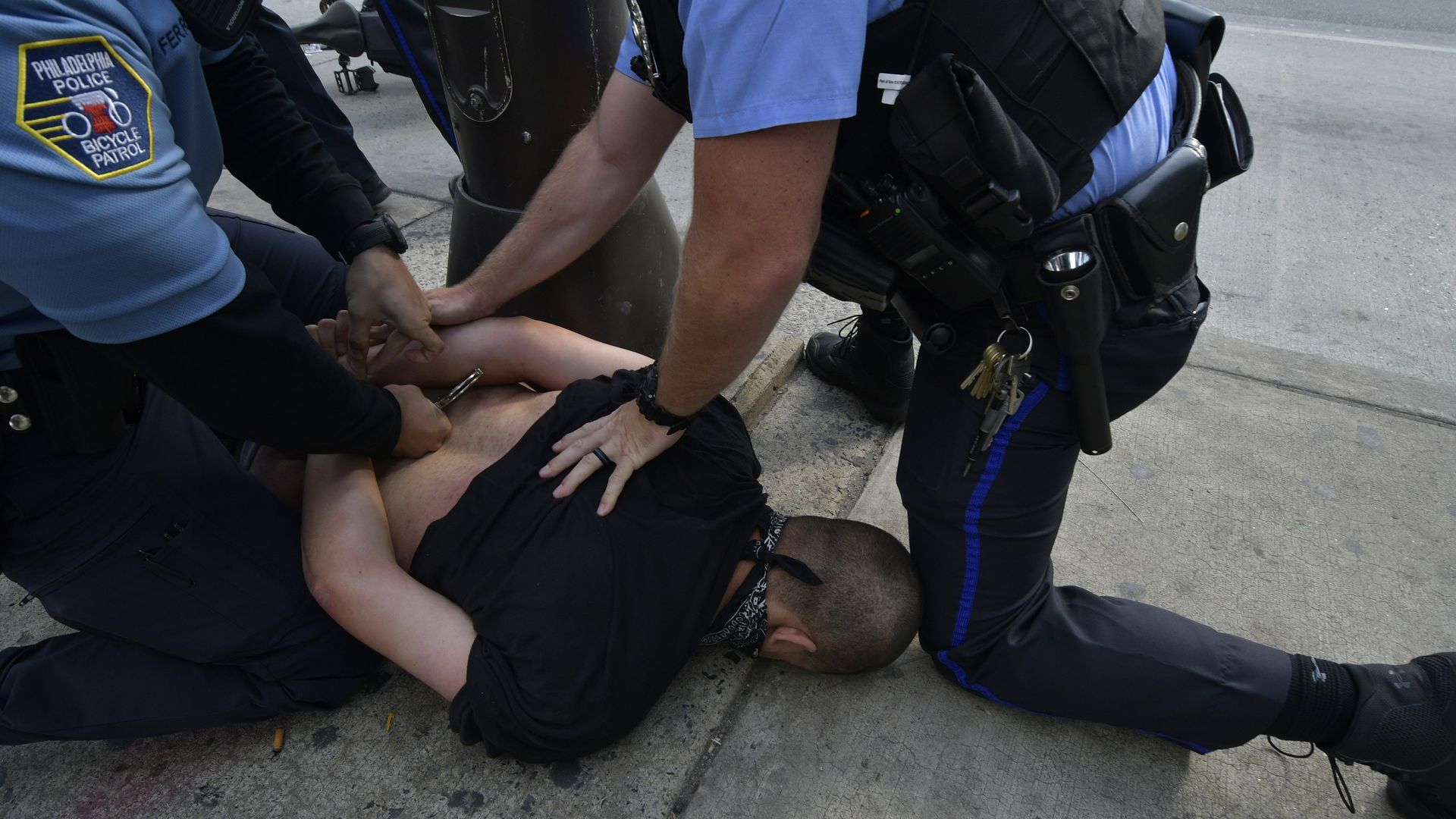 A new study has found that police brutality in cities like Chicago, Cleveland, Los Angeles and Milwaukee has cost taxpayers $1.87 billion by accruing bonds from financial institutions.
The big picture: Beyond the ethical and legal issues it presents, police brutality and misconduct is also a financial problem, and communities across the country are left to pick up the tab.
Methodology: Researchers at the The Action Center on Race and the Economy followed up on a Wall Street Journal story identifying the cost of police misconduct, and used Freedom of Information Act Requests (FOIA) along with documents from local and state governments to calculate how much departments were spending in settlements and interest payments to banks.
The report isn't comprehensive, said Carrie Sloan, a research director at ACRE. But to focus their research the team looked at cities and counties with high settlement costs, a high number of investigations from the Department of Justice, and high accusations of police abuse.
The findings: Banks like Wells Fargo, Goldman Sachs, Bank of America, and other smaller regional banks are profiting from growing interest on police brutality bonds. Cities often have to put out bonds, the study says, because they face big, unexpected payouts.
Many of the communities involved are over-policed, said Maurice Weeks, co-executive director of ACRE, and they end up losing money that could be put elsewhere.
Be smart: This report offers a new perspective on the issue of police accountability. Despite policy brutality being a hot-button issue in the U.S., officers' misconduct has yet to be reined in.
The bottom line: The study recommends that officers be mandated to take out individual liability insurance policies to clear settlement expenses. It also advises that governments hold officers accountable by being transparent about settlements, including identifying the officers responsible and how they're paid for.
Go deeper:
Go deeper