Jay-Z partners with Silicon Valley venture capitalist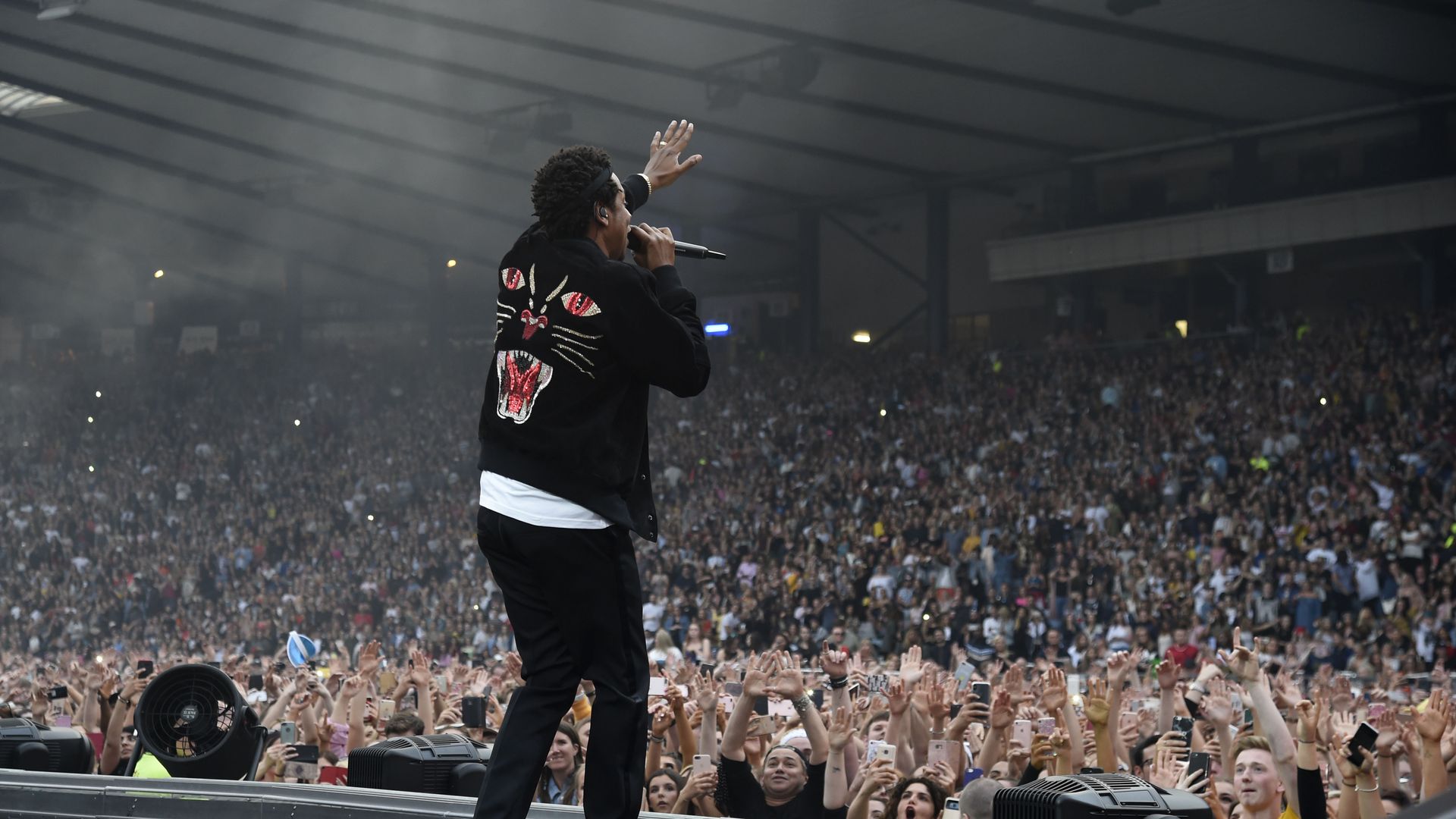 Jay-Z and Roc Nation president Jay Brown have partnered with Silicon Valley venture capitalist Larry Marcus — whose investments have included Pandora and SoundHound— on a new investment platform called Marcy Venture Partners, according to regulatory filings in California.
Background: Last year we reported that the "Jays" were launching a VC firm in partnership with Sherpa Capital, but it was put on hold amid troubles at Sherpa and Roc Nation launching its own startup platform. Now the plan seems to be back, although Marcus declined comment.
Go deeper