5 transformative energy technologies to watch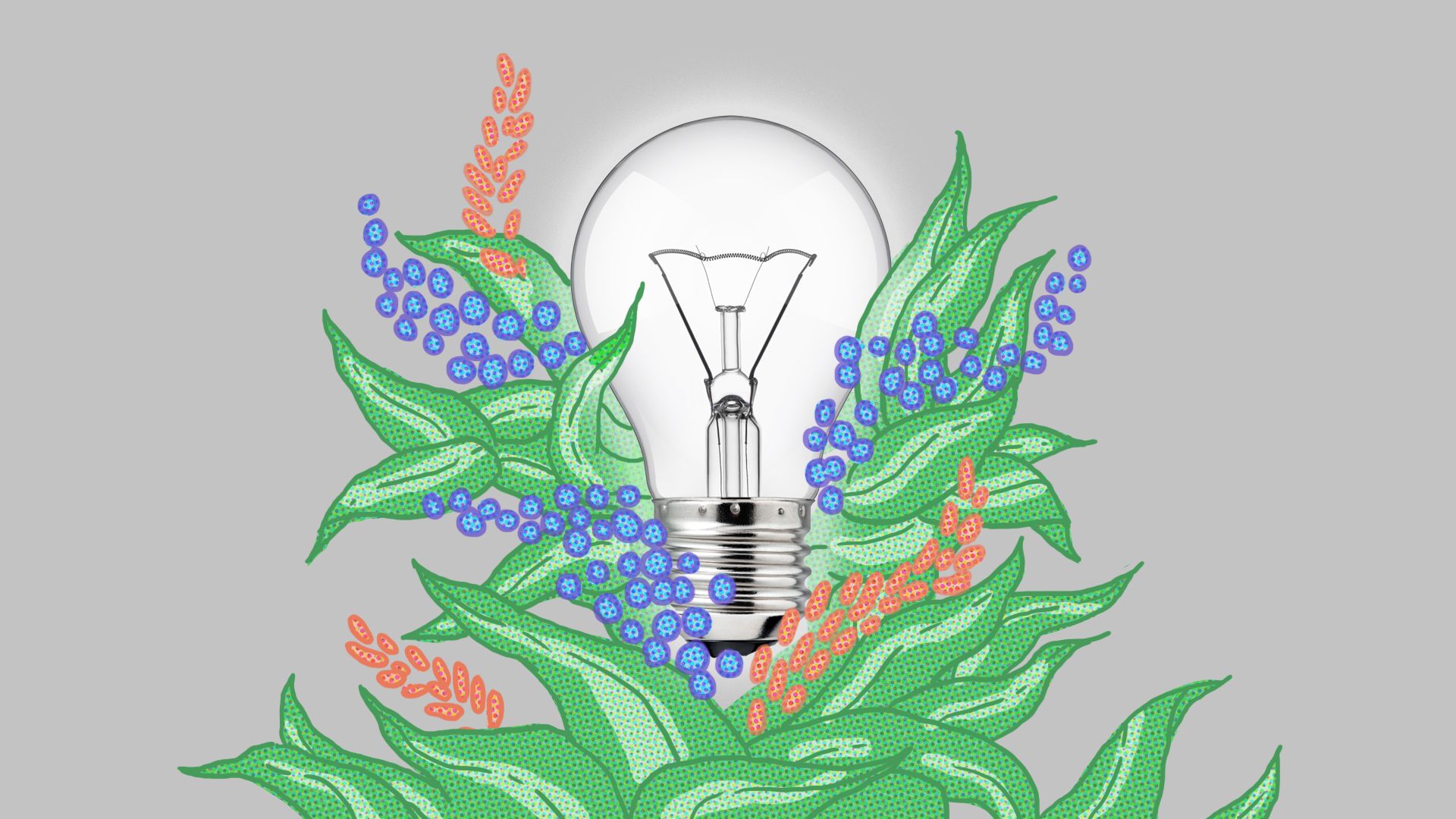 Global greenhouse emissions rose last year, an unwelcome development after they'd leveled off the 3 previous years and a clear call to action for the world's long-term energy goals.
What's next: Unprecedented advances in a broad range of clean and renewable energy technologies will be critical. Although some key technologies have seen widespread adoption, other areas like negative emission technologies and low-carbon industrial processes remain in need of sustained, targeted innovation. The following 5 technologies are among the most important, based on recent performance or potential contribution to climate goals.
Carbon capture, utilization and storage (CCUS): This technology is promising but still getting off the ground. There are 15 large-scale CCUS projects operating across the industrial sector and only 2 power-generation projects. Another 20 are in development, but more than 10 times as many will be needed to track toward emissions reduction goals. The recent 45Q tax credit in the U.S. is an important and encouraging step in supporting new investment.
Cooling: The efficiency of most air conditioners is far below the best available technology — a major concern as global sales of AC units are projected to reach 10 per second over the next 30 years. In those 3 decades, electricity demand for cooling will equal the current total electricity capacity of the U.S., the EU and Japan put together. Better cooling technology exists, yet the average efficiency of air conditioners sold today is less than half that of other widely available models and only a third of the best available technology.
Solar power: One of the biggest clean energy success stories, solar power has grown over 30% in the last year alone and photovoltaic systems prices have fallen 70% since 2010. China is leading the way, accounting for more than half of all global solar power additions last year and more than two-thirds of global PV module manufacturing.
Electric vehicles: An additional 1.1 million EVs hit roads last year, bringing the worldwide market to 3 million vehicles. That marks excellent progress but still amounts to less than 1% of the global car fleet. China accounted for nearly half of those sales, while Norway holds the top spot in terms of market share. China also accounts for 99% of all electric buses on the road. Meeting long-term goals will require an annual growth rate of 40% through 2030.
Nuclear power: Declining investment, aging fleets and phase-outs signal challenges ahead, while the number of new plants continues to drop sharply. Construction plans by China, India and others — as well as potential advances like small modular reactors — will determine whether nuclear power realizes its potential to provide baseload electricity and help reach global climate targets.
Fatih Birol is executive director of the International Energy Agency, where he was formerly chief economist and lead author of the "World Energy Outlook."
Go deeper:
Go deeper