What they're saying: White House responds to criticism of Melania's jacket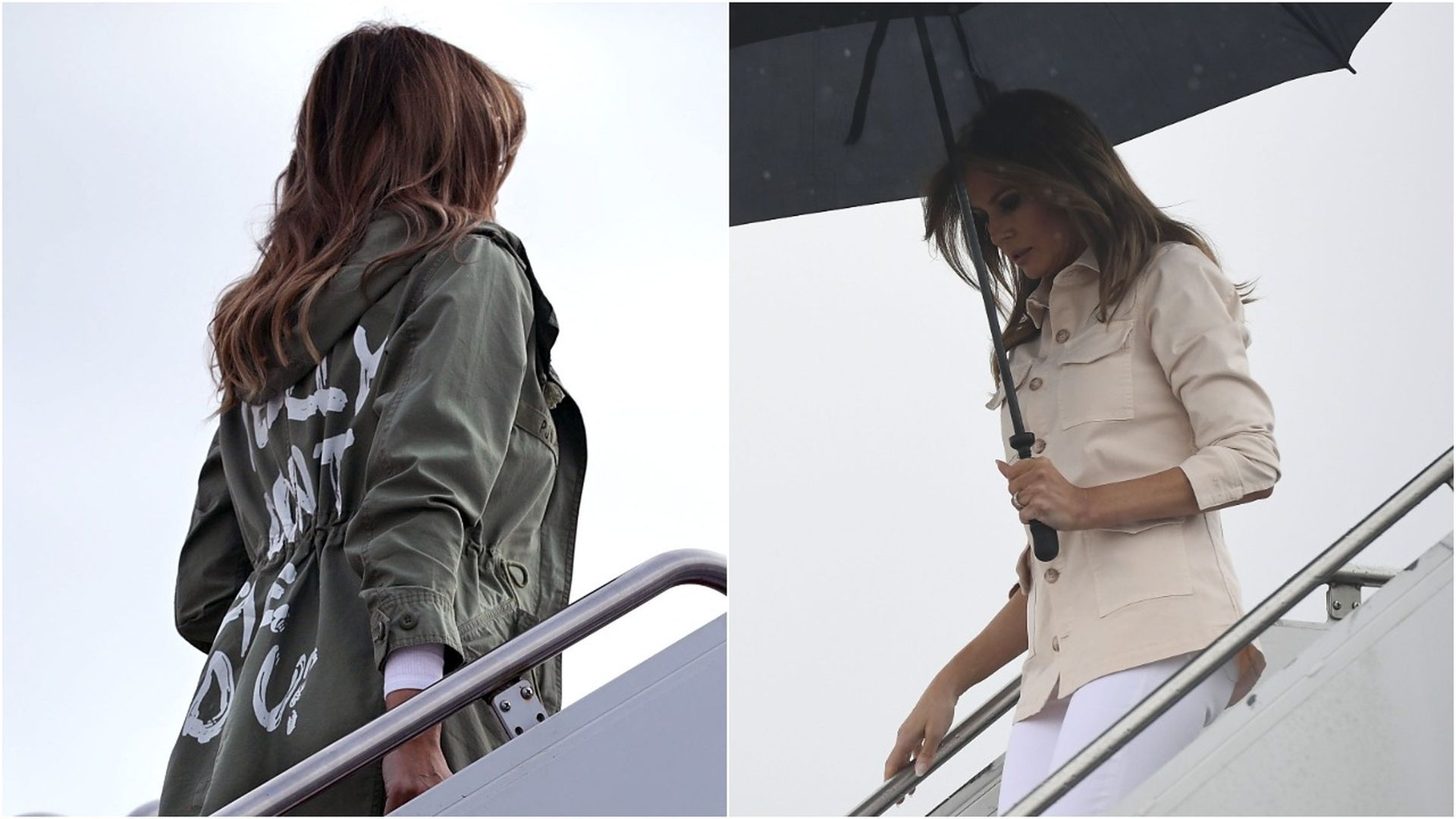 First Lady Melania Trump received criticism on Thursday for wearing a jacket emblazoned with the phrase, "I really don't care. Do U?" as she boarded her plane to fly to Texas to visit an immigrant children's shelter.
The details: Trump was not wearing the jacket when she de-boarded the plane, and when she visited the children. She also received similar criticism after she wore high heels to visit Hurricane Harvey victims in Texas last year.
What the White House said
"... If media would spend their time & energy on her actions & efforts to help kids - rather than speculate & focus on her wardrobe - we could get so much accomplished on behalf of children.

#

SheCares

#

ItsJustAJacket"
— East Wing communications director Stephanie Grisham
on Twitter
"I REALLY DON'T CARE, DO U?" written on the back of Melania's jacket, refers to the Fake News Media. Melania has learned how dishonest they are, and she truly no longer cares!"
— President Trump on Tiwtter
What others are saying
Go deeper