Report: White House seeks to merge Education, Labor departments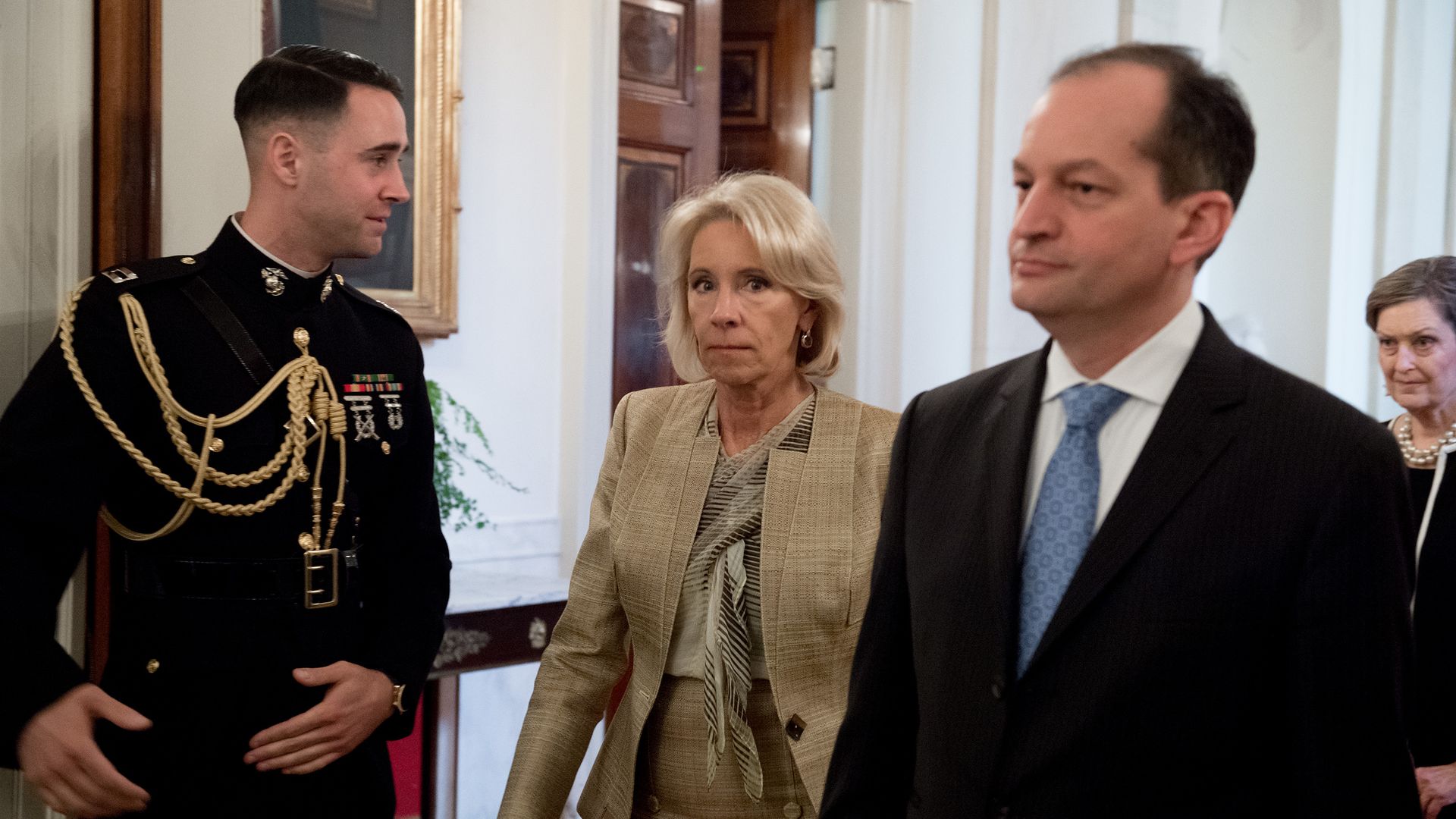 The Trump administration is set to propose a plan to Congress on Thursday to consolidate the Education and Labor departments into one federal agency — a move that is connected to a sweeping overhaul of the executive branch, the Wall Street Journal's Michelle Hackman reports.
What's happening: The New York Times also reports that the administration will propose merging all welfare programs into a single agency, and rename the Department of Health and Human Services. This massive shake-up would likely need congressional approval and, as the WSJ notes, similar efforts in the past have failed due to pushback. Nonetheless, the proposal shows the priorities of the Trump White House and their longtime conservative agenda.
Go deeper