Pioneering gorilla Koko dies at 46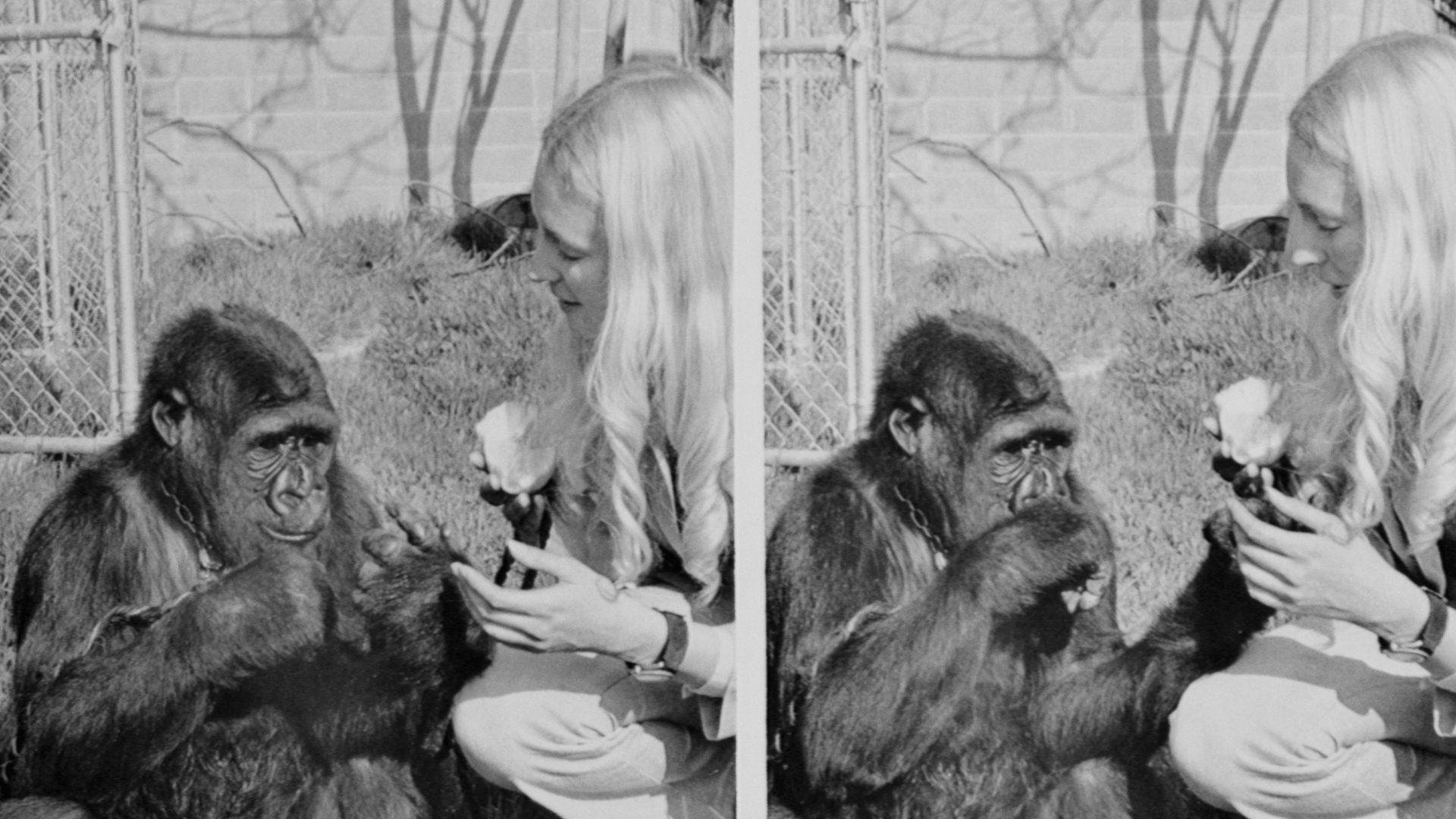 Koko, the western lowland gorilla who amazed with her vocabulary and communication skills, died in her sleep Wednesday at the age of 46 at The Gorilla Foundation in San Francisco.
Why it matters: Koko, chosen for a psychology research project when she was just one year old, shattered perceptions of language abilities for non-human primates.
Dr. Penny Patterson, who initially chose Koko for her experiment, worked with the gorilla from the time she was selected. Per The Gorilla Foundation, Patterson sought to discover whether a primate taught sign language from a young age would develop to use language.
The impact: Koko's social skills made headlines throughout her life, giving a voice to non-human emotion and speaking to the cognitive abilities of primates.
The catch: There have been questions surrounding the ethics of keeping a primate in captivity for her entire life, per organizations like PETA, and Patterson herself said she hoped the experiment wouldn't be duplicated because of how unnatural Koko's living circumstances were.
Go deeper