The push to shape a carbon tax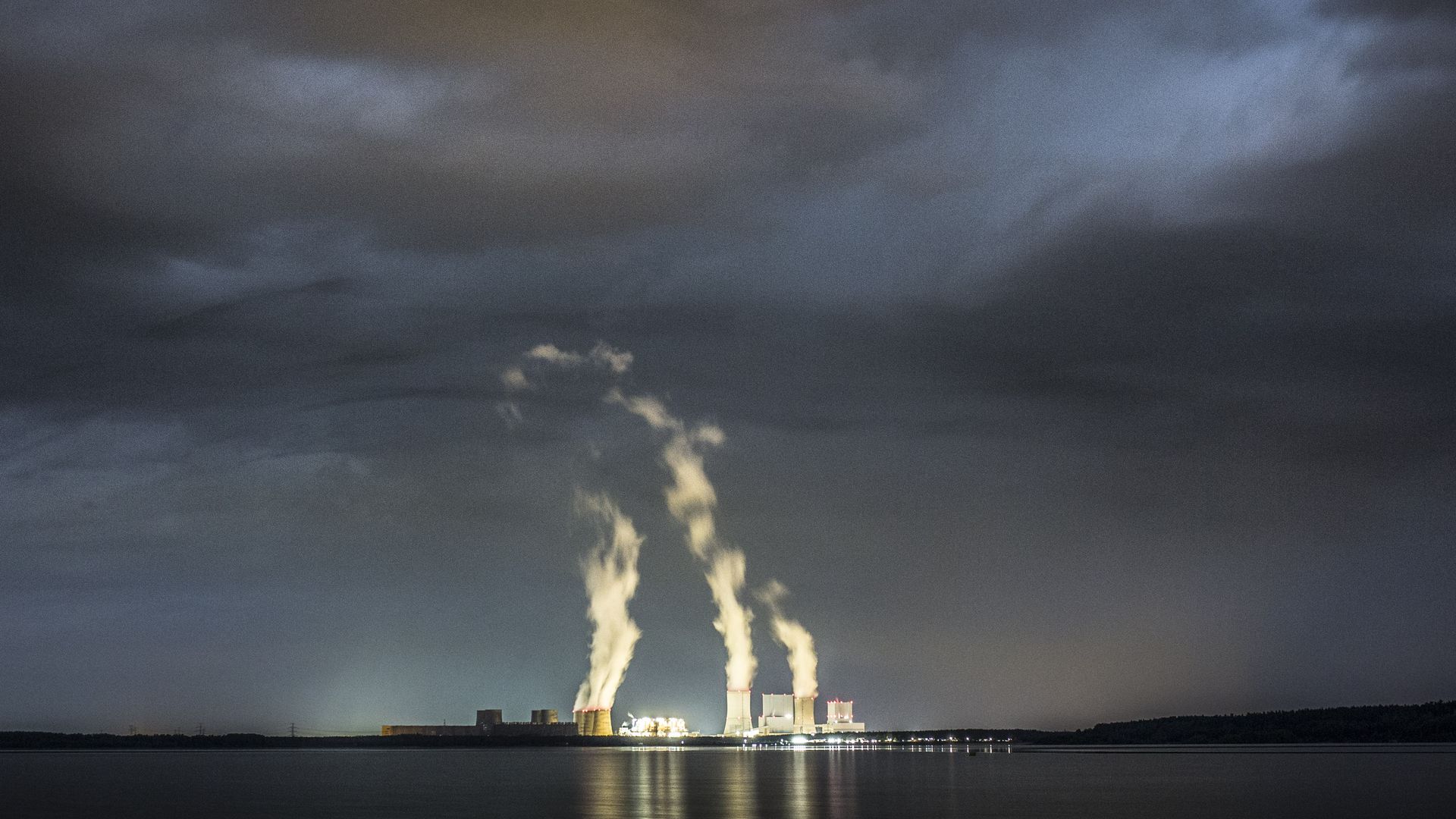 The nonprofit World Resources Institute has a new paper out today arguing that a carbon tax should include provisions that enable policy adjustments if it's not proving effective enough.
Why this matters: Carbon taxes have no political traction in Congress right now. But work by WRI highlights various efforts to inform or influence policymakers if — and that's a big if! — a window opens down the line.
And while the timing is coincidental, the paper arrives just after the rollout of a major new bipartisan lobbying group called Americans for Carbon Dividends that's seeking to build political momentum.
On the wonk side: Others working on CO2 tax policy design include Columbia University's Center on Global Energy Policy, which launched a policy research initiative this year, and the Brookings Institution, which has long worked on the topic.
One level deeper: Under the WRI proposal, if emissions-cutting "benchmarks" are not being hit, triggered changes could include...
An upward adjustment in the tax that kicks in.
Using higher revenues, which would come from higher than desired emissions, on other programs that cut CO2.
Implementing "backstop" regulations to further drive down emissions.
The intrigue: Americans for Carbon Dividends is pushing a plancrafted by the affiliated Climate Leadership Council — whose leaders include James Baker and George Schultz — that phases out EPA rules alongside a tax that begins at $40 per ton and rises.
But a number of environmental groups, while they may embrace carbon taxes, will push back against the idea of scuttling regulatory authorities in return, due to concerns that taxes don't ensure emissions cuts.
Thought bubble: Given the massive headwinds facing U.S. carbon taxes, debating their design kind of feels like debating what to have for lunch after we colonize Saturn.
But if a political window is somehow pried open in the future, backers will need their plans well defined or could miss out. Look what happened to Republicans who missed their chance to repeal the Affordable Care Act last year.
Go deeper