Leaked memo reveals ACLU debate on defense of free speech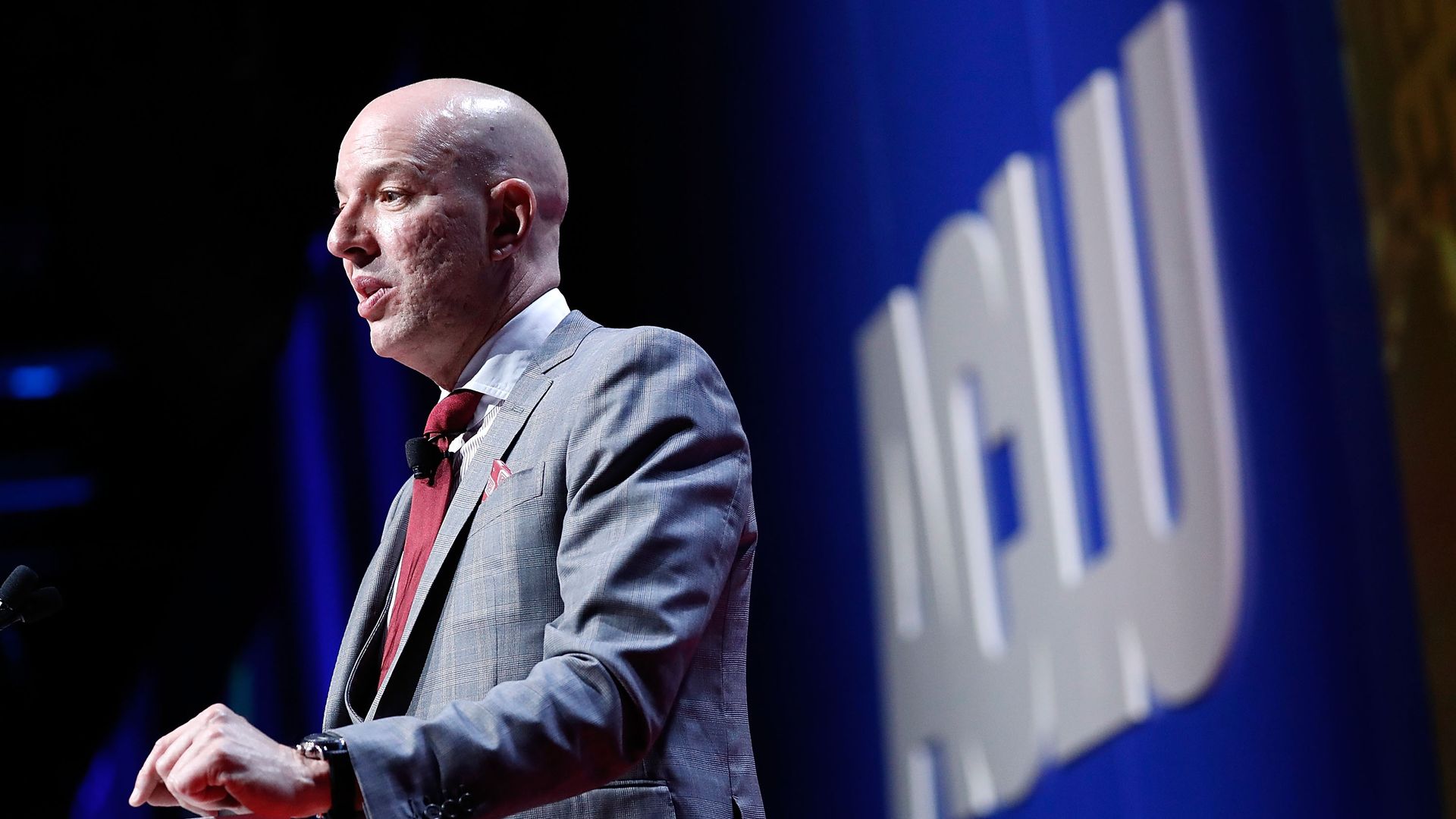 The American Civil Liberties Union is rethinking how they defend free speech, according to a leaked memo surfaced by the Wall Street Journal's Wendy Kaminer. The memo argues that free speech can, at times, undermine civil rights groups and present a conflict between priorities.
"Work to protect speech rights may raise tensions with racial justice, reproductive freedom, or a myriad of other rights, where the content of the speech we seek to protect conflicts with our policies on those matters, and/or otherwise is directed at menacing vulnerable groups or individuals."
— ACLU memo
The details: According to the memo, the ACLU began to consider how to prioritize who they're defending after the Charlottesville rally in 2017 led by white nationalists incited riots. The city initially tried to block the group's right to protest, but the ACLU defended it. The organization faced criticism after.
The memo says the "resolution will virtually always turn on specific factors to each case."
Though it is considering how to weigh free speech, the ACLU says it is still committed to defending free speech and peaceful protest granted by the first amendment.
Be smart: Though the company issued this memo, it is not considered a policy change. ACLU branches are given discretion to prioritize different rights in individual cases around the country.
The big picture: As hate speech and the marginalization of minorities continue to be dominating issues in the U.S., the ACLU has been trying to strike the right balance between defending the civil rights of marginalized communities and the inherent right of free speech.
Yes, but: The ACLU has also attempted to keep this memo confidential, Kaminer notes. The ACLU is a non-partisan organization, but conservatives are arguing that the union wavering on free speech gives it more favor with its progressive allies while abandoning conservatives.
Go deeper