Former NFL player gets a second chance in UFC despite abusive past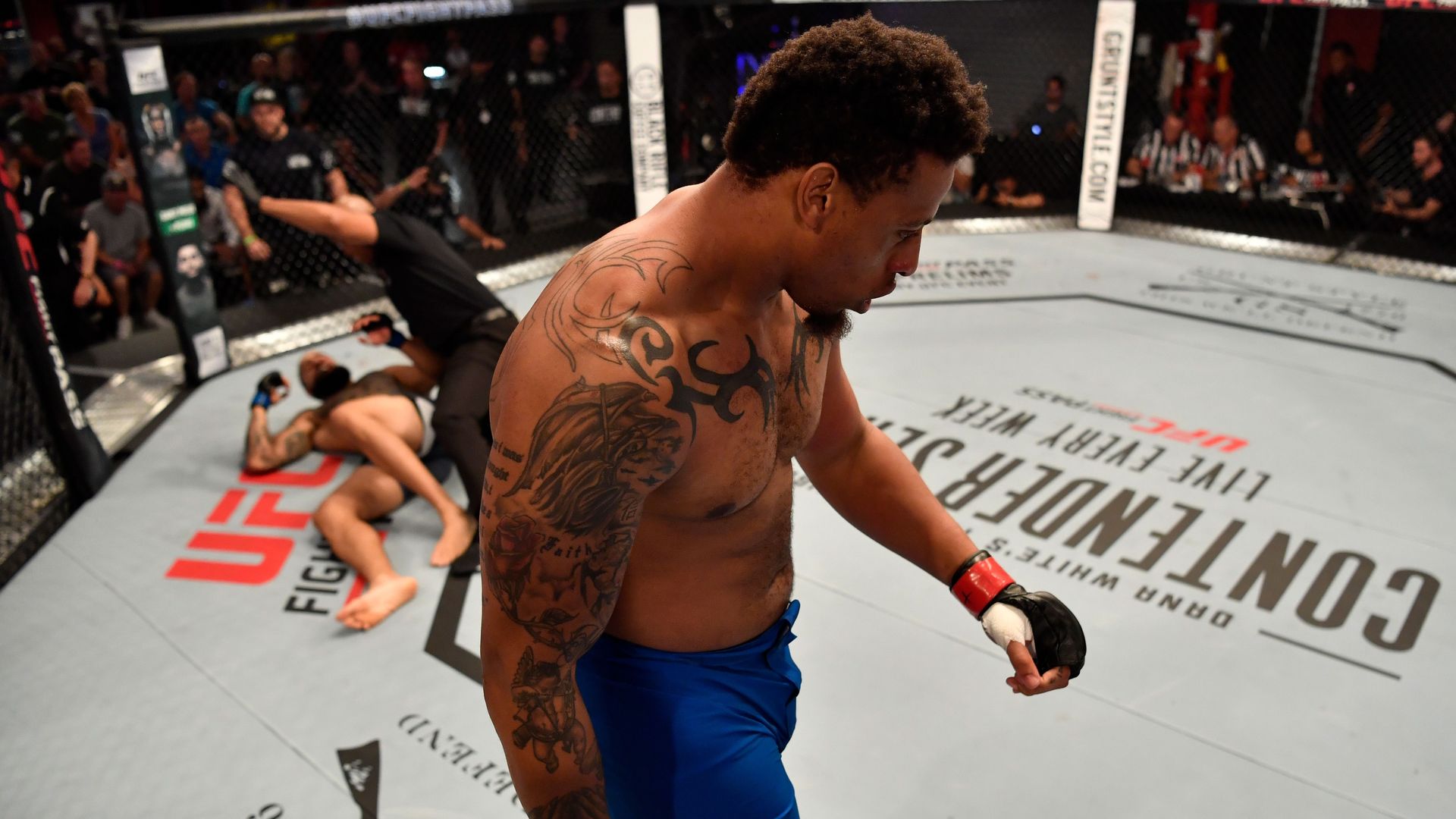 Former NFL player Greg Hardy recently won his first pro mixed martial arts fight, reportedly earning a "development contract" with the UFC — which was acquired in 2016 for $4 billion by talent agency Endeavor with the help of private equity firms KKR and Silver Lake. It doesn't mean Hardy will necessarily fight for the UFC, but he's on that path if he continues to succeed in showcase matches organized by UFC president Dana White.
Why it matters: 29-year-old Hardy had 40 NFL sacks, but he's better known for brutally beating his ex-girlfriend and being convicted of assault. That conviction was later dismissed on appeal, as the victim declined to cooperate after reportedly receiving a settlement from Hardy. But Deadspin unearthed photos, interviews and police reports that leave little doubt as to the horrific nature of his attack.
Dana White once said: "There's one thing that you never bounce back from and that's putting your hands on a woman. Been that way in the UFC since we started here." So much for that.
The big question, therefore, is why neither Endeavor nor its private equity partners are stepping in. WME, for example, once stopped representing Mel Gibson for his anti-semitism and misogyny, but is hands-off here. KKR (which promotes its ESG policies) and Silver Lake would never hire a portfolio company CEO with Hardy's track record, let alone as an employee at their own firms. All three declined comment.
Editor's note: This post has been updated to correct references to "WME Endeavor" to just "Endeavor."
Go deeper