Currencies get crushed around the world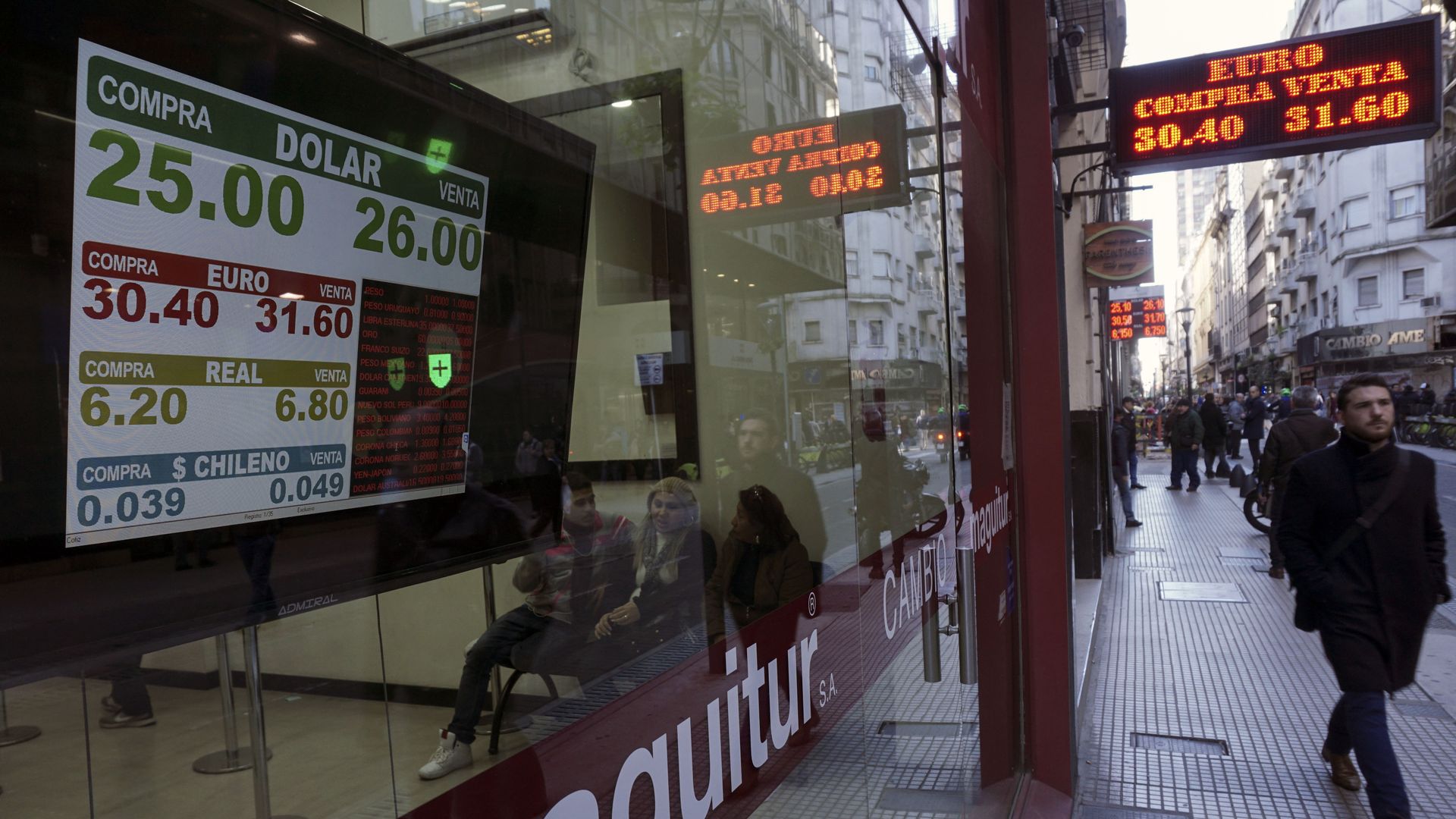 Over the past few weeks, half a dozen countries around the world have seen their currencies collapse in the worst self-off in more than 5 years.
The big picture: Since the global financial crisis in 2008, many "emerging markets" (countries in the middle of the global pack in per capita GDP) saw huge growth because of a few important things: the European and U.S. central banks were practically giving away free money, which many investors threw into fast-growing (riskier) economies; global trade was humming along, helping lower-wage countries that export manufactured goods; and oil prices were generally low, a problem for petro-states but a good deal for most other countries which import the stuff. Now, all of those things are changing.
The US is raising interest rates, which means investors are pulling money out of emerging markets; trade wars loom, making people uncertain about what they can export, to whom, and at what price; and oil prices are on the rise. All of this is creating trouble for emerging markets whose social and political vulnerabilities have been papered over by favorable external winds.
Argentina's peso has shed more than 10 percent against the dollar in the last week despite a cabinet reshuffle and recent deal between the country and the IMF aimed at calming investors' concerns.
So far this year, Turkey's lira had plunged 30 percent before the government reluctantly moved to let the central bank stop the bleeding. Brazil, already mired in economic and political crises, has also taken it lumps, as a recent nationwide truckers strike tipped its currency and stock markets into freefall.
What to watch: Against this backdrop, major elections loom in Turkey, Pakistan, Mexico, and Brazil. In Mexico, an anti-establishment frontrunner could upend decades of economic policy. In the others, uncertainty about the electoral outcome itself is the story. On the far side of votes that will themselves be shaped by tougher economic times, politics may yet make things worse.  
Sign up for Signal, a twice-weekly newsletter from GZERO Media, a Eurasia Group company.
Go deeper