Despite economic setbacks, U.S. solar will continue to grow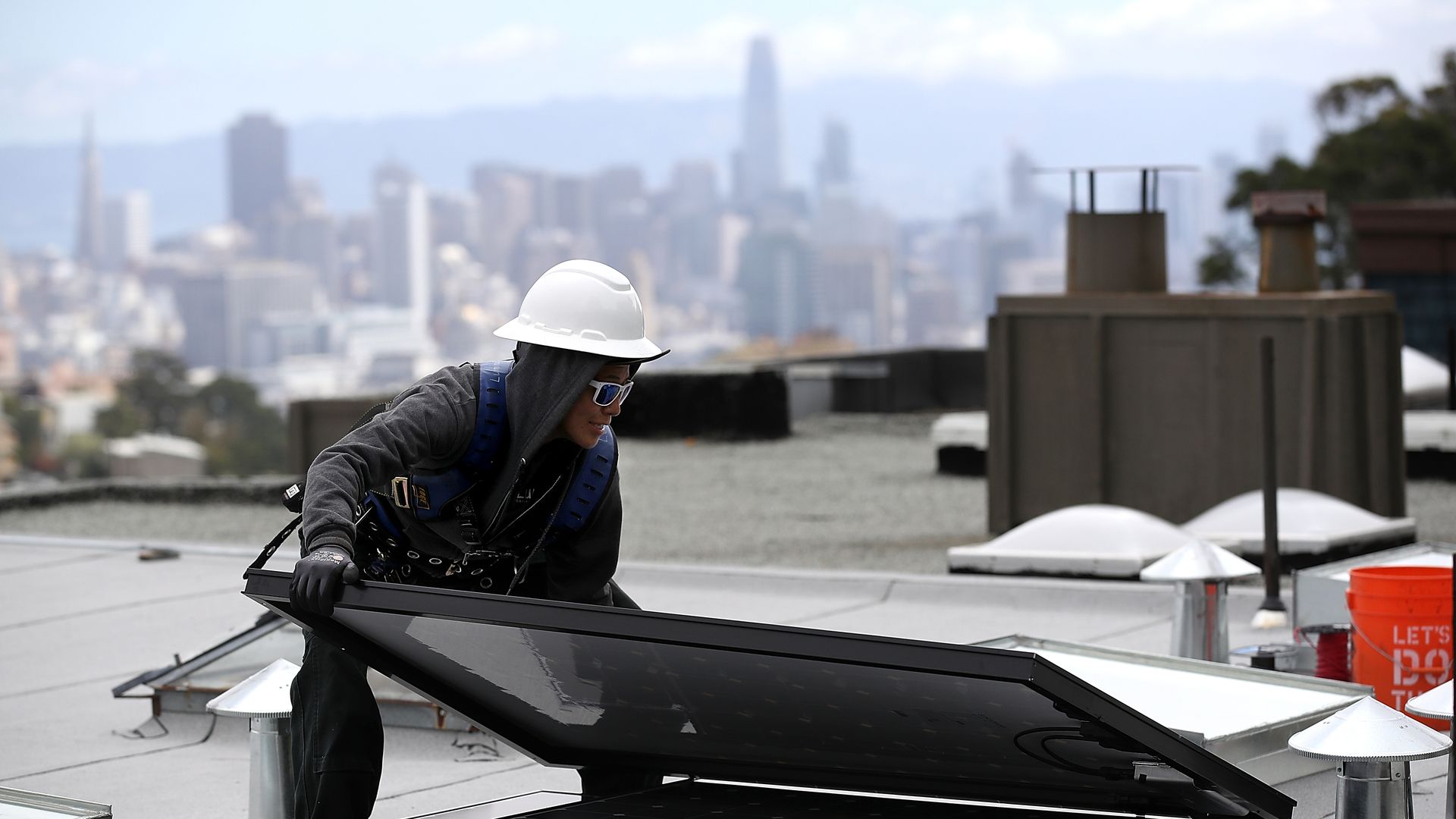 Solar energy has experienced rapid growth in the U.S. — from essentially no share of the nation's generation only 7 years ago to 1.5% of the total by 2016's end.
What to watch: In the medium term, solar energy will face significant headwinds in the form of tariffs, tax code changes and diminishing incentives, which threaten to reduce its cost-competitiveness. Despite these challenges, investors and developers remain bullish on solar's long-term potential, with installed capacity projected to more than double in less than 5 years.
The challenges:
Import tariffs on solar panels have increased the cost of solar projects, especially large-scale solar farms.
Only weeks before the tariff announcement, changes to the U.S. tax code increased the economic attractiveness of other generation technologies like natural gas power, mainly because of newly available depreciation methods.
Perhaps most importantly, the federal investment tax credit for solar projects is scheduled to sunset in 2022.
Yes, but: If past cost trajectories are maintained, none of these elements will have a material effect on solar's long-term competitiveness. Here's why:
Tariffs notwithstanding, solar panel costs have decreased tenfold in the past decade and continue to fall.
Entire system costs are also on the decline because of advances in other components and overall facility design.
Upgrades to the electricity grid and management systems are paving the way for greater solar diffusion by accommodating solar's inherent intermittency.
Stationary storage facilities are increasing solar's value by enabling its use after sunset, when electricity demand is high.
The bottom line: In some parts of the country, solar farms have already become the lowest-cost electricity source. Given cost-competitiveness, state-level renewable-energy mandates and complementary technology advances, solar power is likely to become even more commonplace.
Stephen Comello is director of the Sustainable Energy Initiative at Stanford Graduate School of Business and a fellow at the Steyer-Taylor Center for Energy Policy and Finance at Stanford University.
Go deeper