Supreme Court punts two partisan gerrymandering cases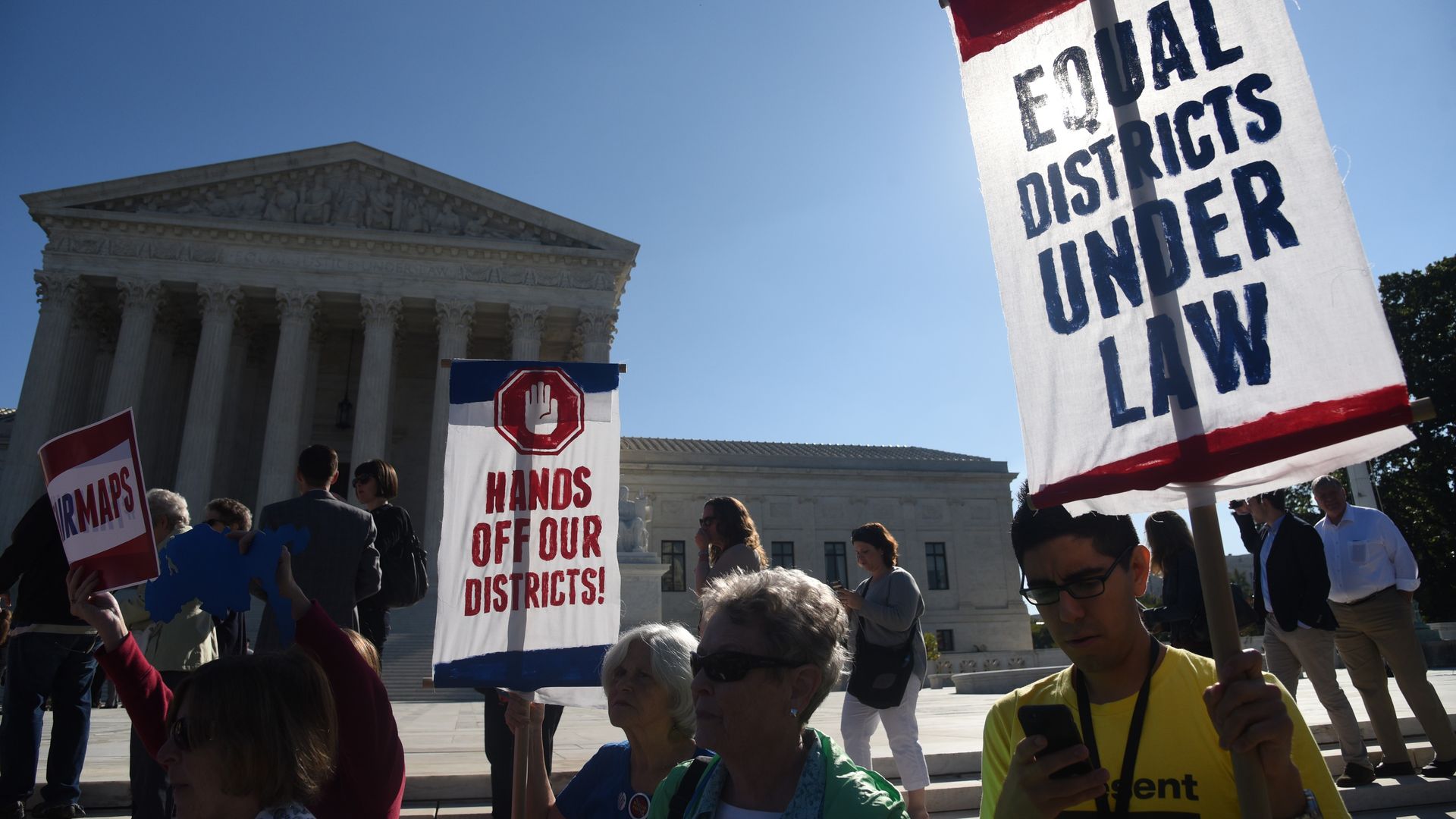 The Supreme Court on Monday sidestepped what could have been a landmark challenge to purely partisan gerrymandering in two cases, citing procedural faults with challenges brought by Democrats in Wisconsin and Republicans in Maryland.
Why it matters: Both decisions are a setback for critics seeking constitutional limits on partisan gerrymandering, in which legislatures controlled by one party draws electoral maps in favor of its candidates in an attempt to preserve a political advantage. The high court has never struck down a voting map as a partisan gerrymander — and that question will still have to wait for another day.
The backdrop: The Maryland case centered on the state's 6th congressional district, which was redrawn in 2011 to include parts of the heavily Democratic Montgomery County. ​While Republican voters argued that the district was unfairly drawn, a lower court had ruled against the plaintiffs' request to discontinue the use of the current map ahead of the 2018 midterm election.
Wisconsin Republicans had appealed a lower court ruling that struck down the state's 2011 legislative map, calling it unconstitutional due to its skew in the GOP's favor. The court later ordered the state to draw a new map by November 2017, a request the Supreme Court blocked when it agreed to hear the case last year.
What SCOTUS said:
In the Wisconsin case, the court said the challengers did not have the legal standing to bring the case, sending it back to the lower courts for further proceedings.
In the Maryland case, the plaintiffs had waited six years to file their claim and didn't show the potential for irreparable harm because any ruling wouldn't affect this year's midterm elections, the court said. It also affirmed the lower court's decision not to issue a preliminary injunction. Proceedings will continue in lower courts.
Go deeper