Social Capital shakeup: Tony Bates and Marc Mezvinsky to leave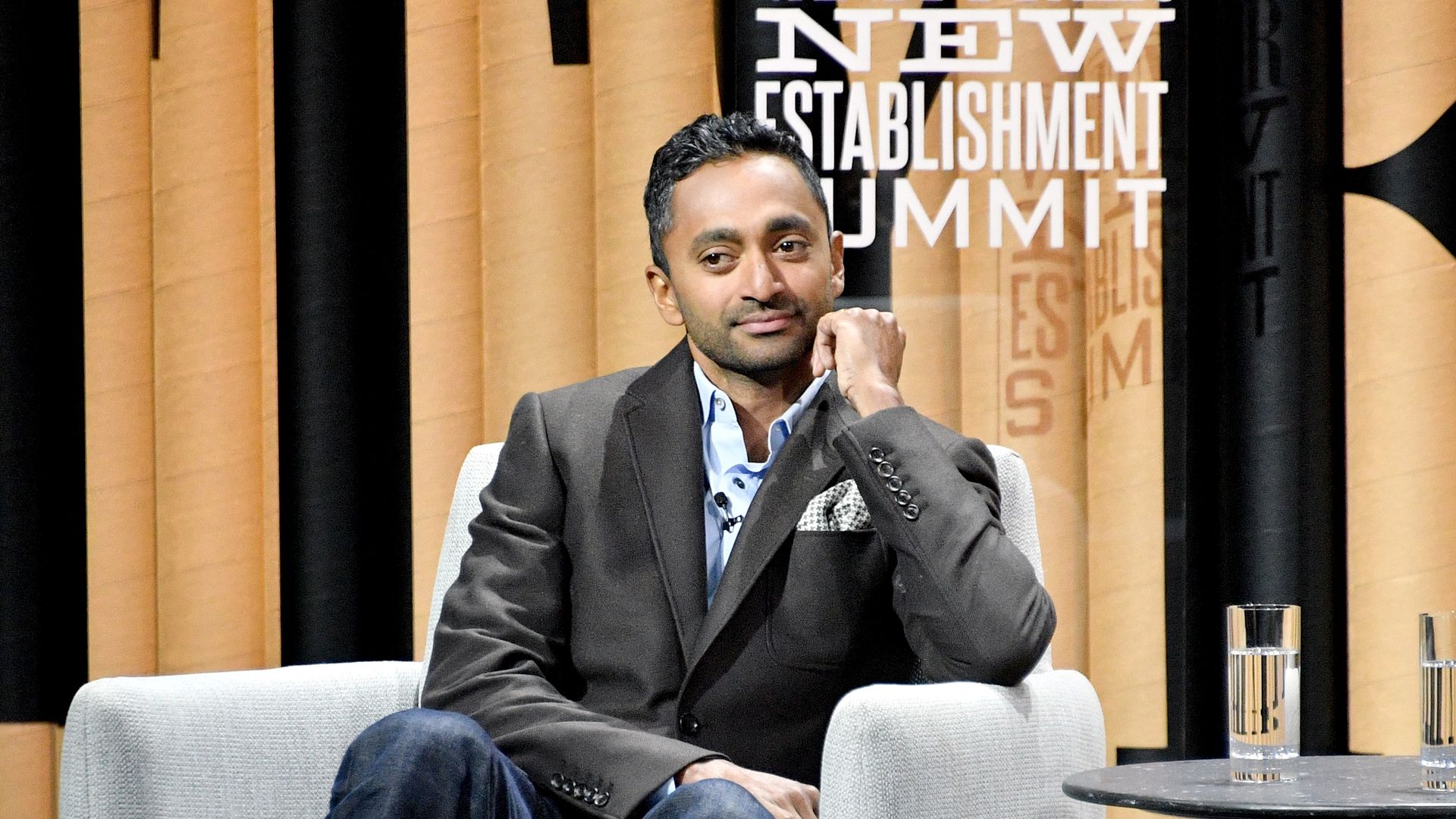 Venture capital firm Social Capital on Monday will announce an organizational shakeup, including the departures of growth equity chief Tony Bates (ex-president of GoPro) and vice chairman Marc Mezvinsky (former hedge fund manager and husband of Chelsea Clinton).
Why it matters: This is a major course correction for the Silicon Valley firm, led by former Facebook executive Chamath Palihapitiya, which has invested in such companies as Box, Slack and SurveyMonkey.
Bates had joined last year to help raise and lead a $1 billion growth equity fund that would invest both in existing and new Social Capital portfolio companies. That vehicle has already held a first close, and Social Capital plans to continue fundraising despite the departure of Bates and a strategy change whereby it will only back existing portfolio companies and participate in select roll-up opportunities.
Mezvinsky's role was a bit more confusing but, in short, he was supposed to help scale Social Capital into a much broader asset management firm, which would include a credit business. That plan has been scrapped, and there won't be a credit fund.
There is no word yet on the fate of firm president Phil Deutch, who joined Social Capital in 2017.
Per a Medium post from Palihapitiya:
Friends and mentors told me blindly scaling our asset base would distract me. Focus on technology, they said, and stick to what makes you unique vs what makes you the same.
I initially thought they were wrong. And so we embarked on trying to do both: build great products and scale assets across multiple new funds, all at the same time. It's this last factor that is hard. Ironically, we tell our entrepreneurs all the time to do one thing really well, but found ourselves not following our own advice.
As I internalized this and we got closer to closing some of these new strategies, my gut was telling me to go back to our core.
That core means Social Capital's three existing venture capital funds, with plans to raise a fourth either later this year or in early 2019. Expect the firm to hire new partner-level VCs, given last year's departures of two high-profile managers and a third just last week.
Social Capital also will maintain its hedge fund, its blank check acquisition company (where Tony Bates will continue to serve as a director) and the more limited growth equity effort.
Go deeper