Slivers of hope persist after Afghanistan ceasefire ends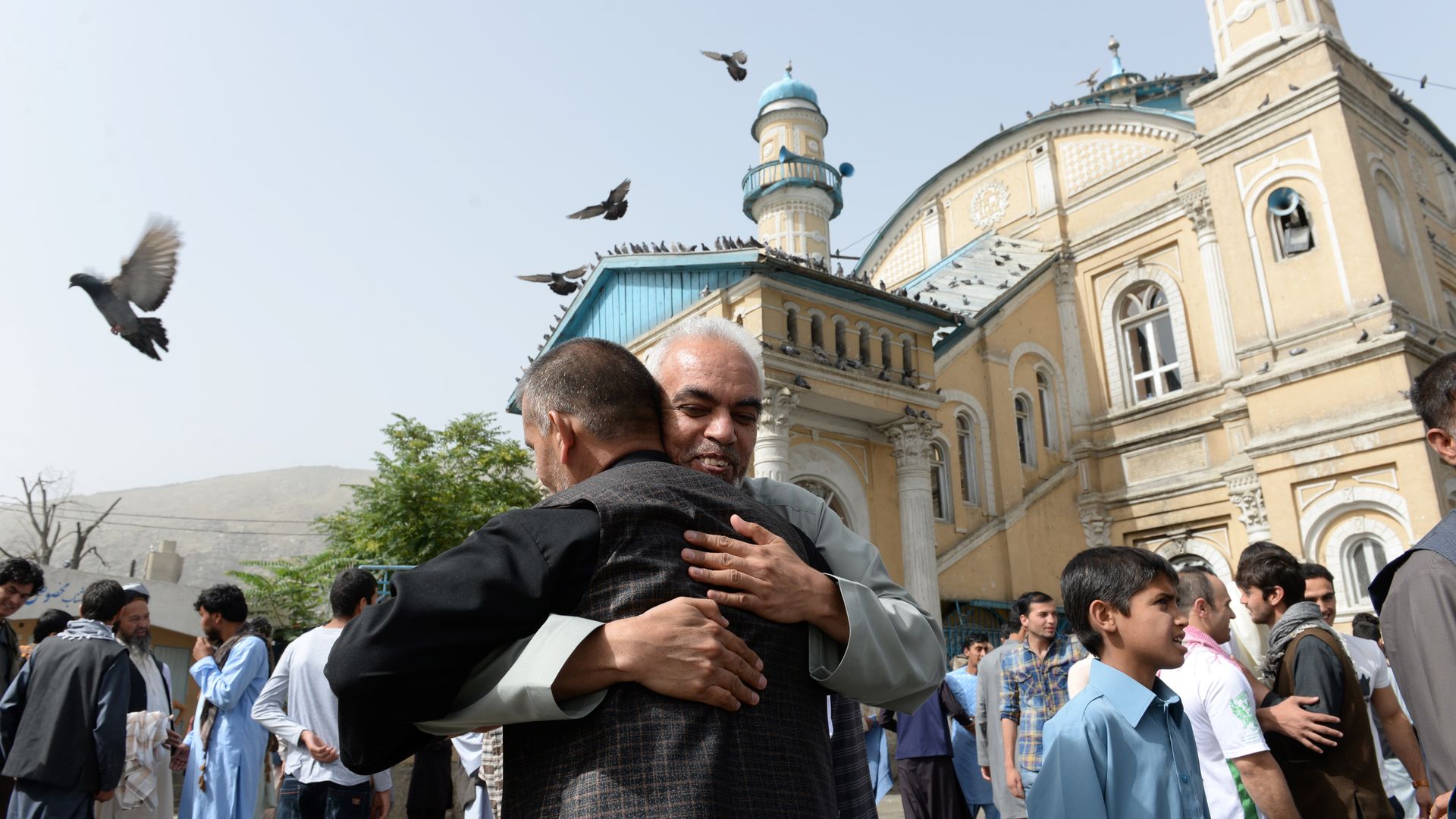 For several days in Afghanistan, civilians, troops and Taliban fighters happily mingled together, exchanging hugs and sweets during the Eid holiday. But now an all-too-brief Taliban ceasefire has ended, despite Kabul's request that it be extended.
What's next: The insurgents are headed back to the battlefield. This is no surprise: As long the Taliban believes it's winning the war — and it very much does — it won't stop fighting. And especially not on the Afghan government's terms.
It's easy to dismiss the Taliban's return to the battlefield as one more failed attempt to achieve peace. But in fact, the temporary truce has several silver linings for a nation badly in need of optimism:
The fact that the Taliban stopped fighting for the first time, even if only for a few days, represents a major new building block.
The ceasefire has strengthened a national consensus for peace. As their beaming faces in photos that went viral made clear, Afghan civilians, and, most surprisingly, Taliban foot soldiers, genuinely enjoyed their brief time together in peace.
Afghan President Ashraf Ghani will now have more political space and public support to push forward on reconciliation. And Taliban leaders now face the uncomfortable prospect of their rank and file growing increasingly uncomfortable about fighting.
The bottom line: Peace isn't about to break out across Afghanistan, but the country got a tantalizing taste of it over the last few days. That experience should help strengthen the country's pursuit of a reconciliation that now seems a bit more achievable, even if far down the road.
Michael Kugelman is deputy director and senior associate for South Asia at the Wilson Center.
Go deeper