What's next: Renewable energy investors look ahead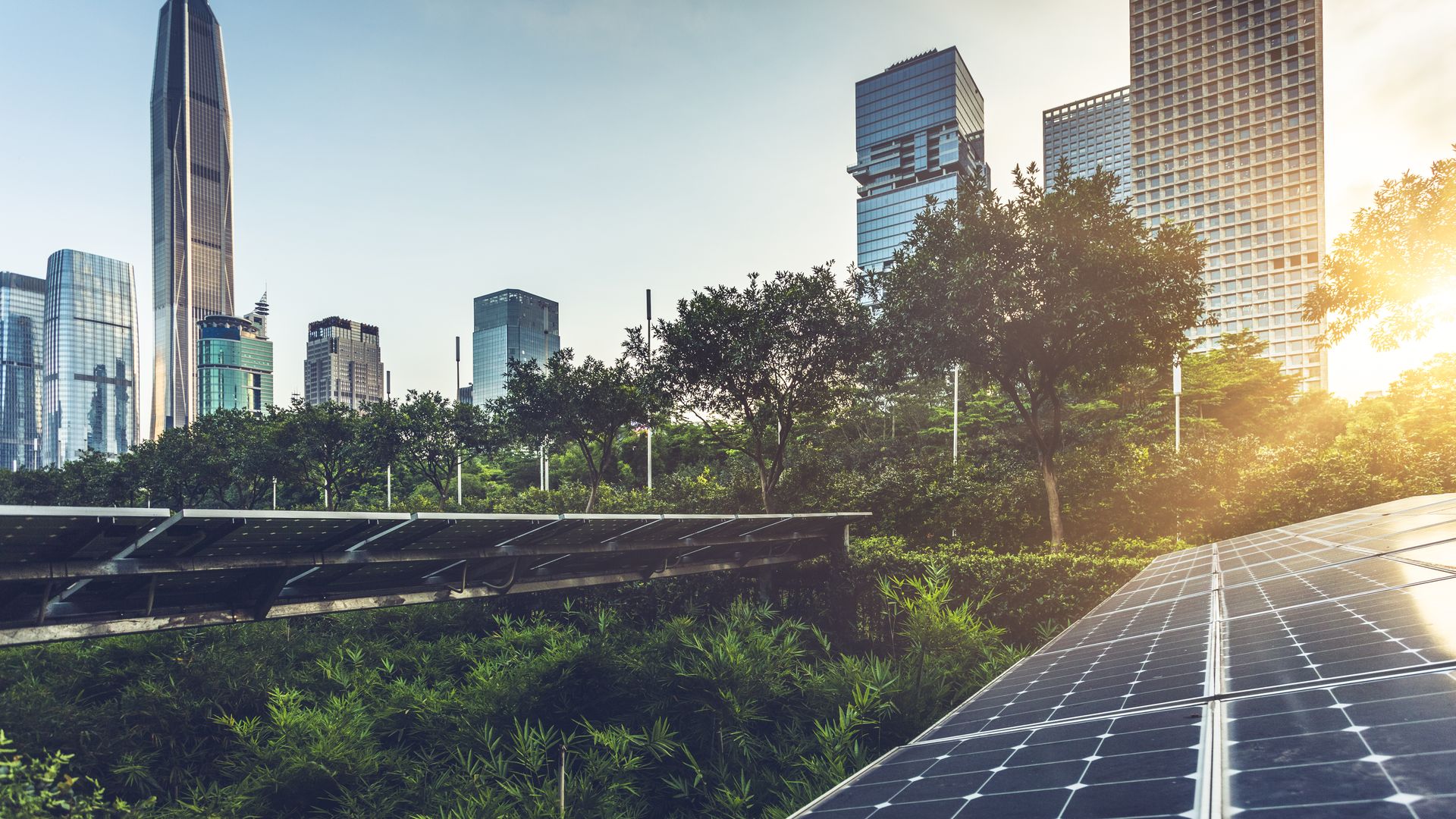 The U.S. took a back seat in pursuing renewable energy goals through federal policy after announcing plans to pull out of the Paris Climate Agreement last year, but a survey published by the American Council on Renewable Energy (ACORE) found that confidence in the sector remains high among investors.
Where it stands: Surveying financial firms that make up a third of annual renewable energy investments nationwide, ACORE found that two-thirds plan to increase their investments in U.S. renewables by 5% or more in 2018 when compared to 2017.
The key findings:
The production tax credit (PTC) and the investment tax credit (ITC) will expire in 2019 and 2021, respectively. 58% of investors noted the loss of these federal drivers as a hurdle.
Investor confidence in American renewables is expected to remain high. The average confidence level of firms surveyed was 84%.
88% of respondents named energy storage as the top area for investment in the landscape over the next three years.
Why it matters: the nonprofit ACORE is using the survey's results to launch a new campaign to spur investment in renewable energy and grid modernization technologies — with a target of $1 trillion in private sector investments by 2030.
"The evidence is (and we see this in our membership growth) that more financial institutions see renewables as a good asset class because they have been shown to provide steady and predictable returns.
— ACORE CEO and president Greg Wetstone
As renewable energy goes more mainstream on Wall Street, ACORE plans to court policymakers, publish studies and work with corporate renewable energy procurers and energy storage markets to spur growth.
The big question: The $1 trillion goal is ambitious, especially given the unreliable nature of federal policy regarding renewable energy. ACORE CEO Greg Wetstone acknowledged that without some economic recognition for carbon-free electricity generation it will be hard for the sector to continue to grow — and that question looms for investors moving into the early 2020s.
Go deeper