The big picture: Britain's car industry faces an EU crisis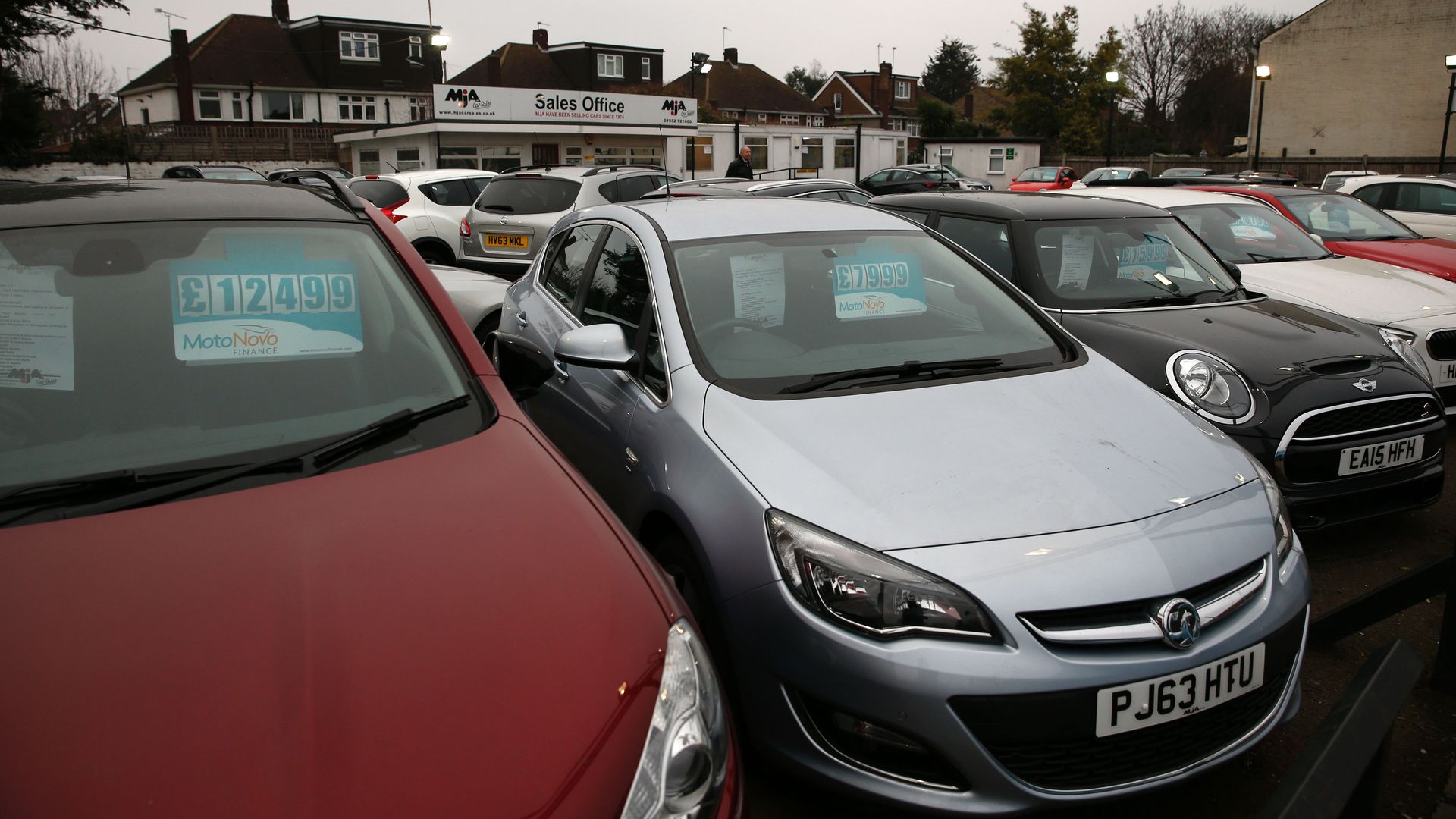 The British auto industry could be at risk by the end of March 2019, when the U.K. leaves the European Union.
The big picture: Britain exports 45% of its cars to the rest of the EU, but with a split forthcoming and no plan in place, it's unclear how Britain is going to move one of its most valuable exports, per CNN Money.
Between the lines: The Business, Energy and Industrial Strategy committee said in March that it is "unrealistic" to think new trade deals could offset the trade barriers created by Brexit.
Britain would trade with the EU like it was any other country under the World Trade Organization, but it could come at a heft cost for the auto industry.
By the numbers:
The industry employs more than 800,000 people but could see jobs cut from a loss of investment.
The United Kingdom's auto sector had a 34% drop in investment in 2017, costing it $1.5 billion, per CNN Money.
Jaguar Land Rover said it would cut 1,000 UK jobs in April and announced it would move production of its Discovery model to Slovakia.
Demand for British cars dropped 9.8%, but the industry was still supported by exports.
The other side: Brexit proponents believe, despite the initial hits, a split from the EU will ultimately be a good thing for the automotive industry, reports BBC. Business is still booming with a 1.5% increase in exports reported by the Society of Motor Manufacturers and Traders.
Patrick Minford, chair of the Economists for Free Trade group, said in March that with the UK working outside of EU trade barriers competition will increase. The car industry "opposes free trade," he said, which would "keep competition from other world suppliers." Minford wrote a New York Times op-ed on the opportunities Brexit could create in 2016.
What's next: To save the auto industry, the UK and EU must come up with a trade agreement that benefits both sides of the table. If they can't, one of Britain's top exports is in real trouble.
Go deeper