Go deeper: Why colleges are abandoning standardized testing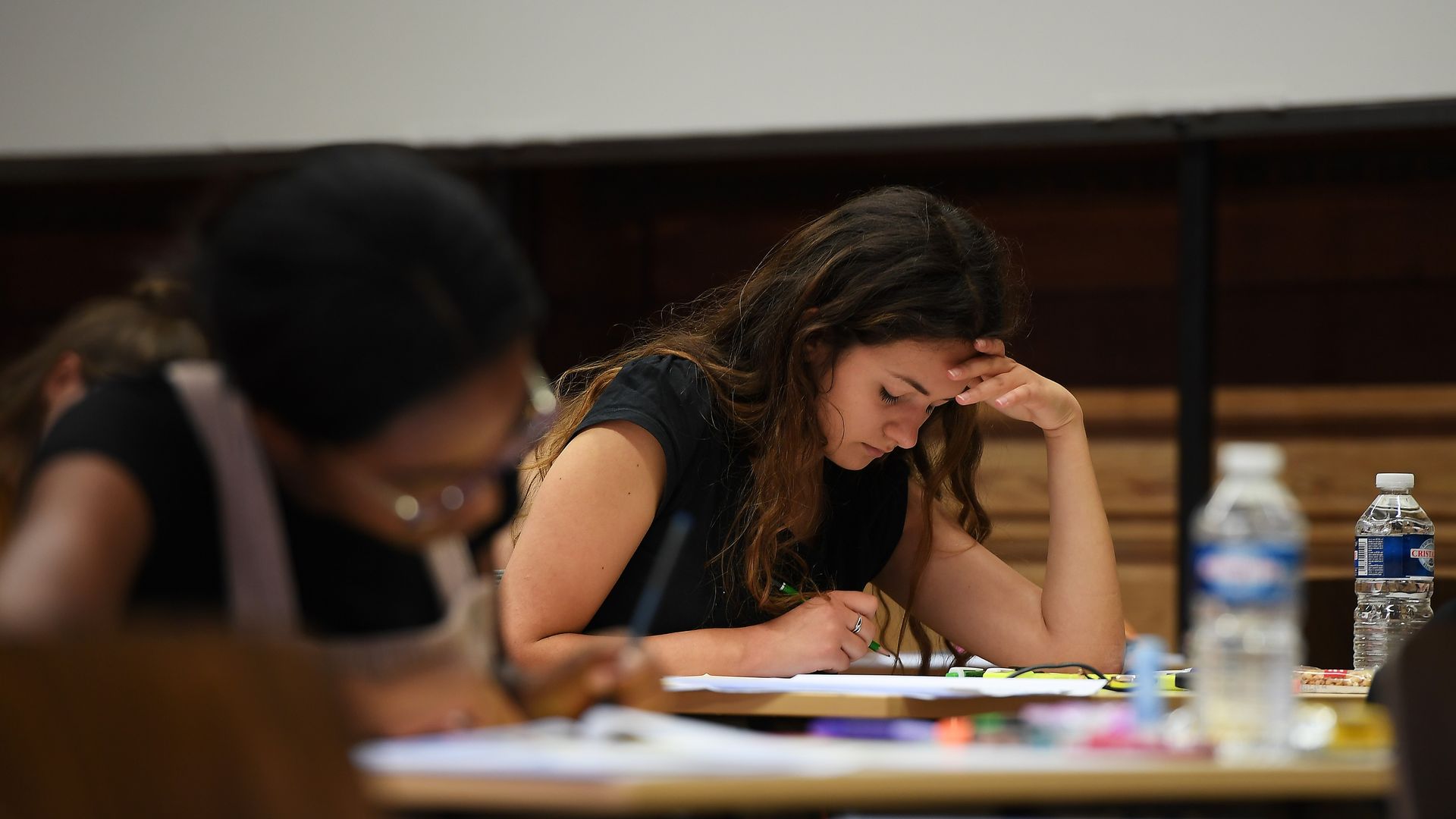 The University of Chicago, which ranks third on the U.S. News & World Report list of top universities just behind Yale and Harvard, is the first top 10 school to drop the requirement that all undergraduate applicants submit SAT or ACT scores.
The big picture: UChicago is the latest in a series of universities to shift its standardized testing policy from mandatory to optional. Since 2005, nearly 200 schools have dropped their testing requirements.
Testing is not the be-all and the end-all.
— James Nondorf, Dean of Admissions,
told the Washington Post
The backdrop: Carl Brigham, a psychology professor at Princeton University, created the SAT in 1926. But James Conant first used the test in 1933, while president of Harvard, as a scholarship option for students. The SAT was first officially adopted as a standardized test requirement by the University of California in 1960.
Driving the change: As schools pursue low acceptance rates, and students complain about testing costs, universities have increasingly chosen to make testing optional — including Ivy League schools.
By the numbers: A study from the National Association for College Admission Counseling showed test optional policies may be beneficial for schools and students:
19% of students in test optional schools were from underrepresented student populations.
Schools also saw an increase in federal Pell grant recipients, with 31% of them being non-submitters.
Students who didn't submit test scores graduated at similar rates to those who did.
Several SAT and ACT critics also argue that grades are a better indicator of success than standardized testing scores, something that David Coleman, president of the College Board, admitted to the New York Times in 2014. The updated SAT, along with grades and performance, is a better indicator today, the College Board told Axios in a statement.
The bottom line: Standardized testing is increasingly becoming optional for schools, and the trend shows no signs of stopping anytime soon.
Editor's note: This post has been updated to clarify that the statement from the College Board was made in 2014.
Go deeper