Under Trump, U.S. drone strike policy is looser and less transparent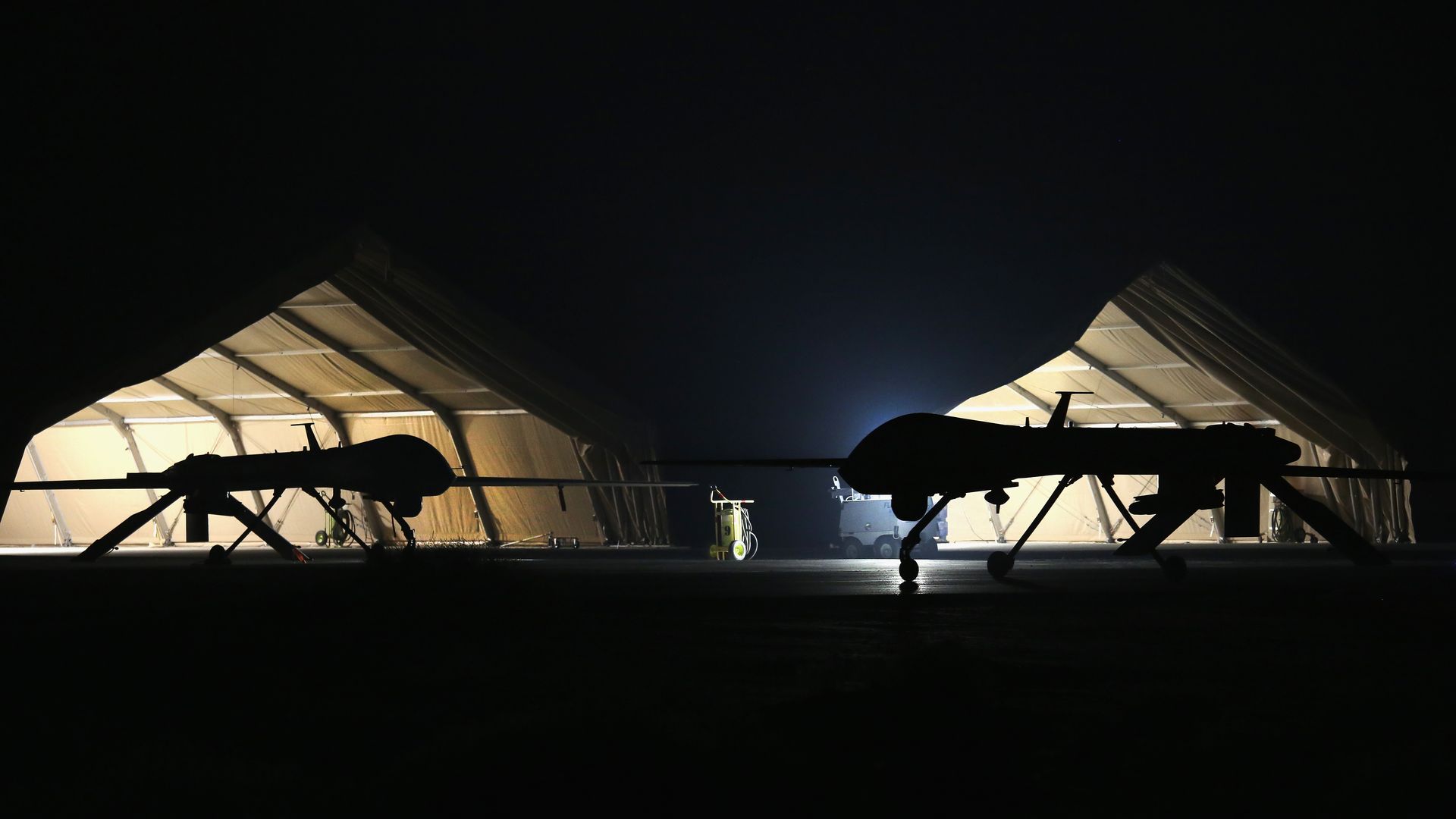 U.S. use of armed drones remains controversial, in large part because of ongoing secrecy surrounding the use of lethal drone strikes outside of traditional battlefields and the lack of accountability that goes hand in hand with the absence of transparency.
Why it matters: In the first 18 months of Trump's presidency, U.S. drone policy appears to have become less restrained, transparent and accountable.
The Trump administration has:
Reversed course on measures designed to bring drone use out of the shadows and make it more responsible. It has expanded the possible targets of armed strikes by eliminating the requirement that the person pose an "imminent threat" and has loosened the requirement of "near certainty" that the target is present at the time of the strike to "reasonable certainty," all while refusing to confirm or deny that changes to such policies and procedures have been made.
Increased the frequency and geographic scope of lethal drone strikes, especially in areas where stricter rules around the use of force were previously in place. Between 2009 and 2017, President Obama authorized more than 550 strikes in Pakistan, Yemen, Somalia and elsewhere. In his first year in office, President Trump authorized more than 80 strikes in those three countries alone.
Lowered the threshold for strike-decisions and broadened the role of the CIA.
What's next: The U.S. has an opportunity to be an international leader in developing policy frameworks for the transfer and use of armed drones. This is particularly important as U.S. policy and practice also impact how our allies, partners and enemies use drones. Both the administration and Congress have a role to play in ensuring that the U.S. drone program serves U.S interest and remains lawful, appropriate, accountable and transparent.
Rachel Stohl is managing director and director of the Conventional Defense Program at the Stimson Center.
Go deeper: The Stimson Center's Action Plan on U.S. Drone Policy
Go deeper