Trump's OPEC volley and what's next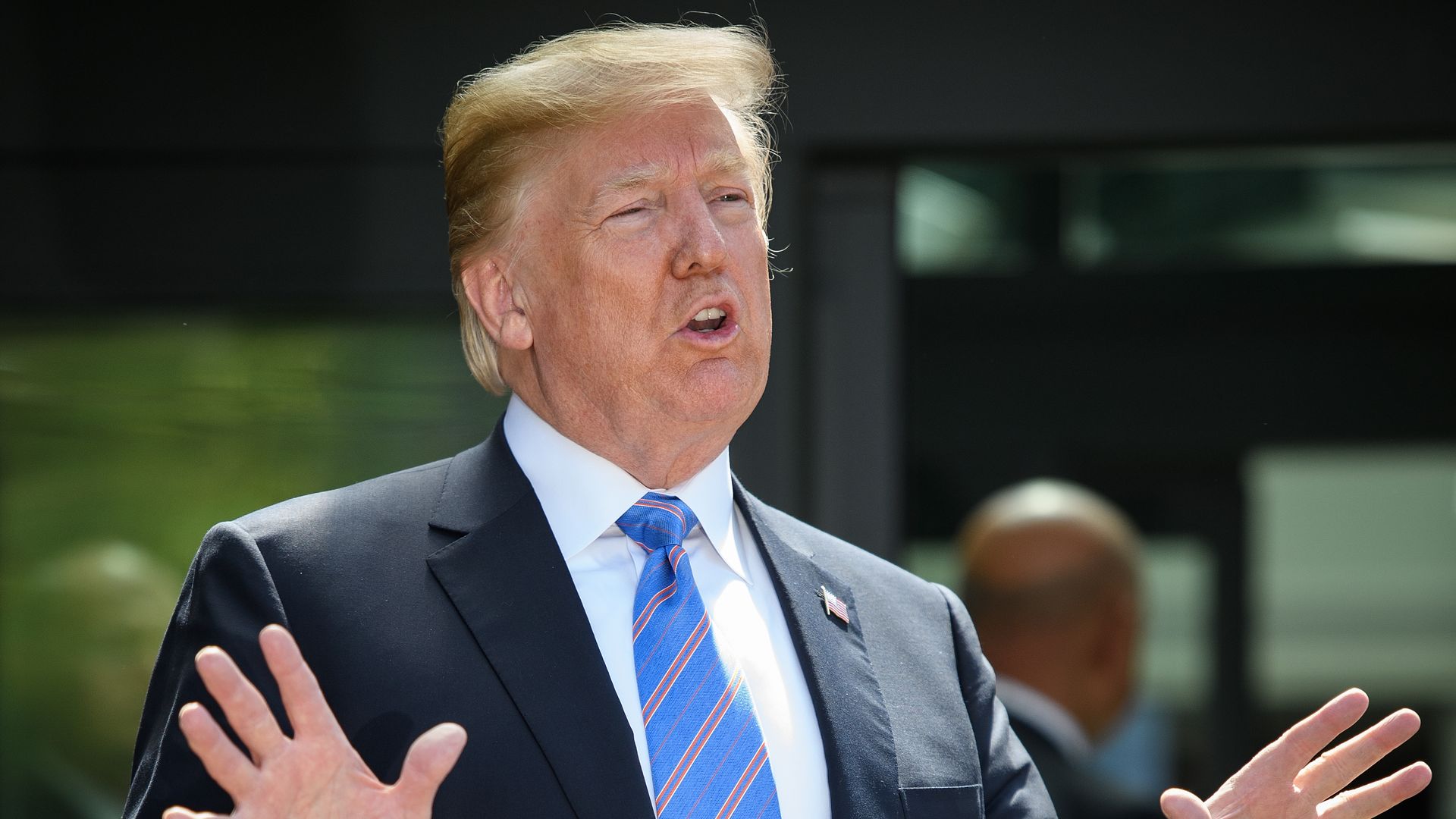 President Trump's tweet that "oil prices are too high" and "OPEC is at it again" is timed to message the cartel to boost their production and to divert attention from a Democratic offensive on pump prices, experts tell Axios.
Why it matters now: The tweet, which follows a similar April 20 tweet when Trump accused the cartel of "artificially high" prices, comes ahead of next week's critical OPEC meeting in Vienna, where oil ministers will discuss their production-cutting agreement with Russia.
Be smart: The U.S. isn't the only country putting pressure on OPEC — Bloomberg reports that China and India are discussing ways to boost imports of U.S. crude and lessen those from OPEC "to put pressure on OPEC producers to keep prices under control."
Between the lines: I emailed with two veteran energy consultants to get their perspectives on Trump's tweet...
"I suspect that with Brent three dollars higher than his first tweet on April 20, average retail pump prices within whiskers of $3, and given recent pushback from Iran on increasing supply, President Trump wants to keep the pressure up on Riyadh to swat oil prices back this summer by signaling and delivering more barrels next week in Vienna."
— Bob McNally, president, Rapidan Energy Group
"My reading of it is that with summer here and gasoline prices still relatively high President Trump is looking to shift the blame from government and 'big oil' companies to everyone's favorite villain — OPEC."
— Ellen Wald, president, Transversal Consulting
"It also has the added benefit of taking the narrative on gas prices back from the Democrats," adds Wald, referring to how Democrats have recently been attacking Trump over pump prices.
Our thought bubble: Given the strong signals that OPEC and Russia will agree to higher output next week, it's possible that Trump's comment is a Twitter-age example of an age-old Washington tactic — taking political credit for something that's going to happen anyway.
Go deeper