America's new forgotten wars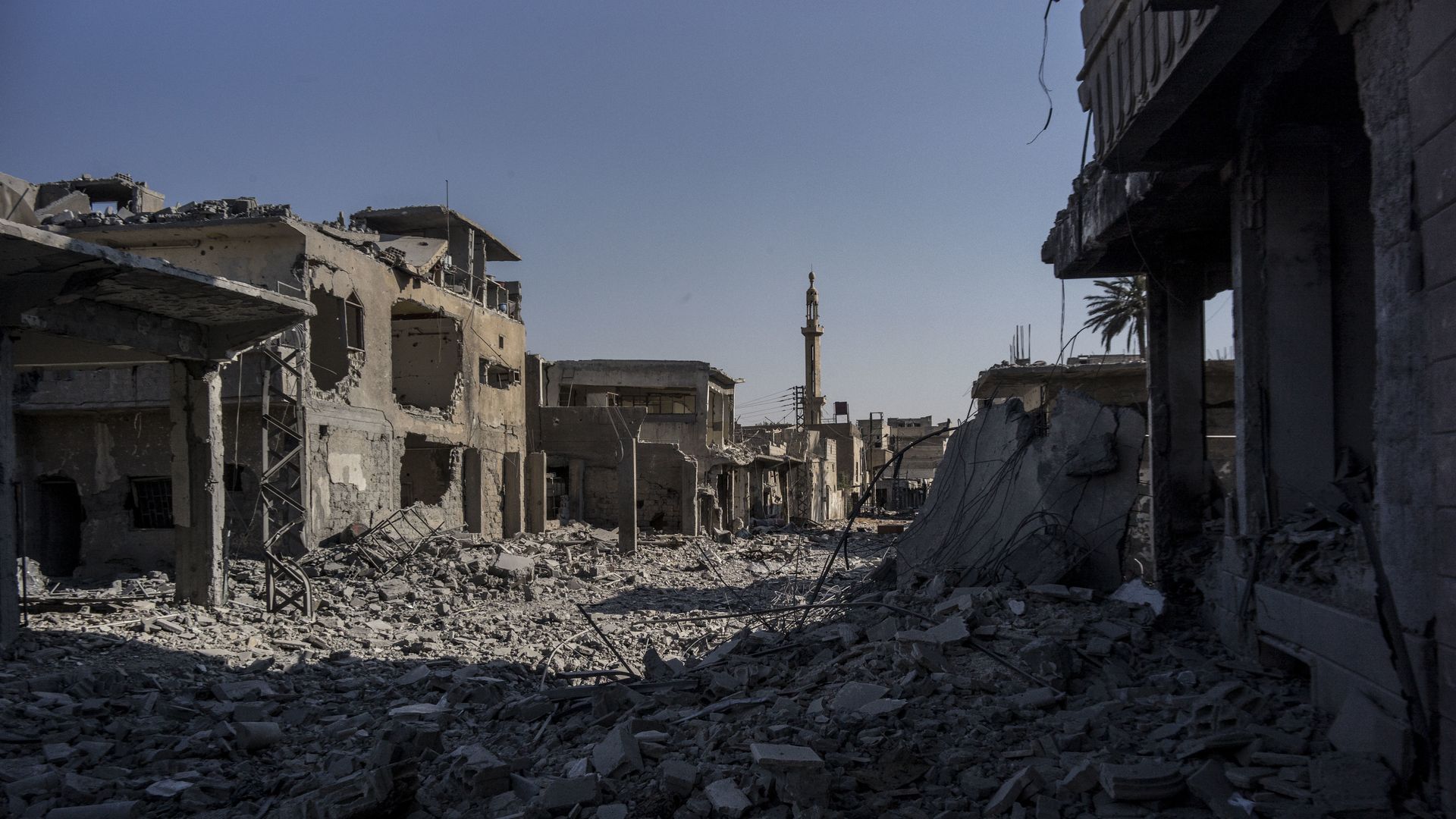 Since President Trump took office, the U.S. has carried out more airstrikes in more places, expanded its use of drones and been increasingly willing to risk civilian casualties.
The bottom line: Under Barack Obama, the U.S. pounded ISIS from the air and made heavy use of drones. Trump seems to have taken those tactics into hyperdrive in pursuit of shock, awe and a quick victory. With a flood of other news to sift through, America has hardly noticed the shift.
By the numbers: The U.S.-led coalition carried out nearly 12,000 airstrikes (manned and unmanned) in Iraq and Syria last year. The uptick, which has since subsided, corresponded with a spike in civilian casualties.
Rachel Stohl of the Stimson Center writes for Axios Expert Voices that Trump has made U.S. drone policy "less restrained, transparent and accountable."
"The administration has reversed course on measures designed to bring drone use out of the shadows, eliminated the requirement that a target pose an 'imminent threat,' and loosened the requirement of 'near certainty' that the target is present — all while refusing to confirm or deny that changes to such policies and procedures have been made."
"It has also increased the frequency and geographic scope of lethal drone strikes, especially in areas where stricter rules around the use of force were previously in place." Those areas include Pakistan, Yemen and Somalia.
A recent Amnesty International report, which has drawn vehement objections from the Pentagon, accuses the U.S. of possible war crimes over "indiscriminate" attacks in the battle last year to retake the Syrian city of Raqqa from ISIS.
From the report: "On the ground in Raqqa we witnessed a level of destruction comparable to anything we've seen in decades of covering the impact of wars."
Col. Thomas Veale: "As far as how do we know how many civilians were killed — I'm just being honest, no one will ever know. Anyone who claims they will know is lying."
The assault on ISIS has had major successes. Both Raqqa and Mosul fell to U.S.-backed forces last year.
Polls show most Americans support the use of drones in warfare, and they'd certainly rather the U.S. fight from the air than on the ground.
But while the tactics have generated little domestic debate in the U.S. in recent months, they've shifted how many in the region view the U.S.
Go deeper: The full airstrikes visual from Axios' Harry Stevens.
Go deeper