Industry executives urge Trump to back Obama-era climate policy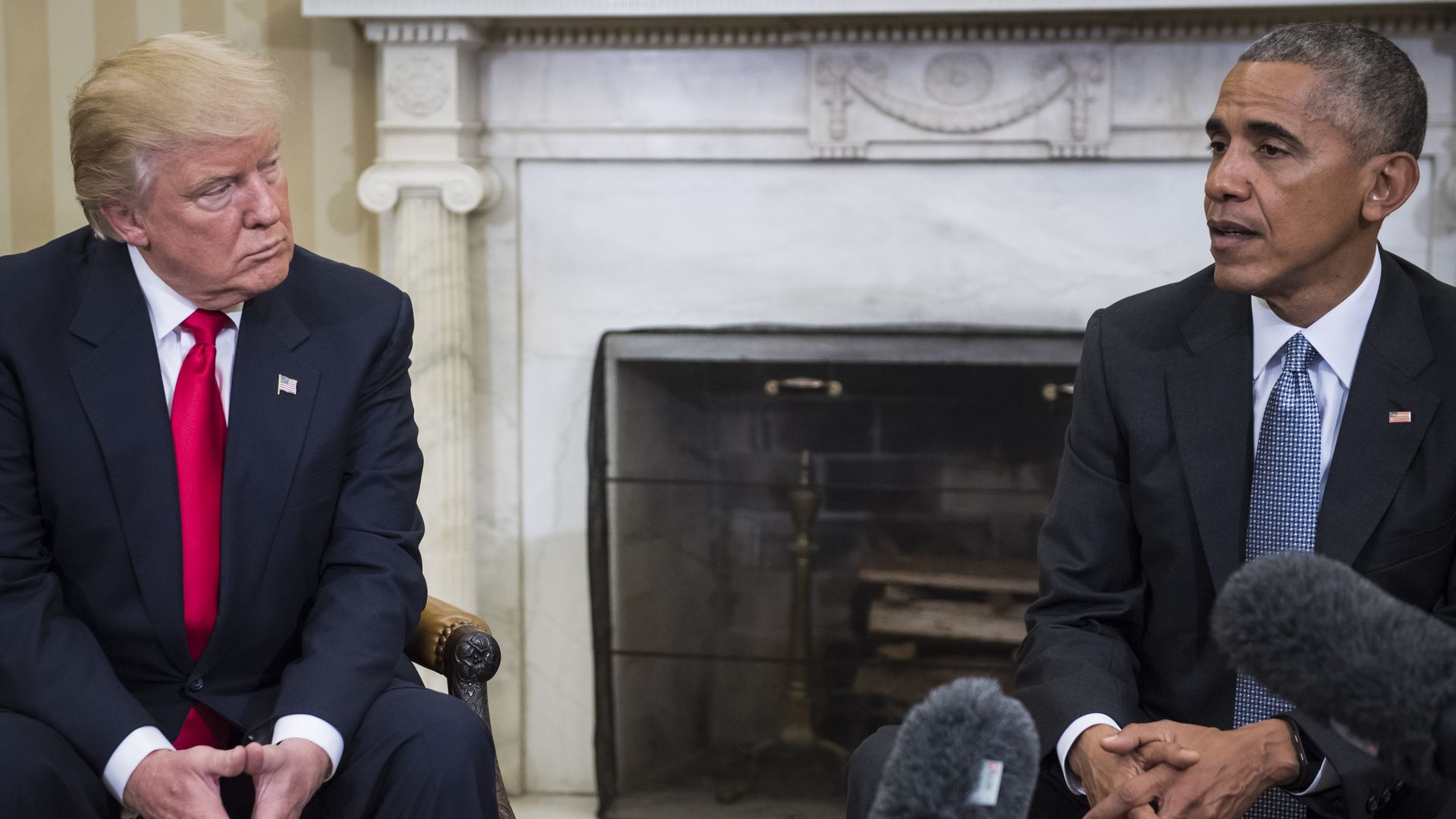 Top executives from nearly three dozen mostly manufacturing companies are urging President Trump to back a policy achieved under former President Obama that they say would create American jobs. It would also cut greenhouse gas emissions, but that went unmentioned.
Why it matters: This is a classic example of how an industry works to ensure it benefits from regulations. These companies are poised to make a profit as consumers buy new appliances, like air conditioners, with new, climate-friendly refrigerants. To them, it isn't really about climate change.
Timing: The letter, sent Wednesday and obtained by Axios, comes just a few days after a group of 13 Republican senators, including Sens. Lisa Murkowski of Alaska and Tim Scott of South Carolina, sent a similar plea.
The details: The policy at issue is an amendment to a global environmental treaty, the Montreal Protocol, that phases down refrigerants in appliances that emit powerful greenhouse gas emissions.
The amendment was signed in Kigali, Rwanda, in October 2016, with leadership by Obama and his then-Environmental Protection Administrator Gina McCarthy.
The executives, like the senators in the earlier letter, are urging Trump to send the amendment over to the Senate, which needs to review it and ultimately vote on approving it in order for it to go into effect.
Not approving the amendment "could transfer the current competitive advantage from America to other countries, like China," wrote the executives, which includes Honeywell, Johnson Controls and Dow Chemical.
Go deeper