Go deeper: Why Musk's Chicago tunnel could be a pipe dream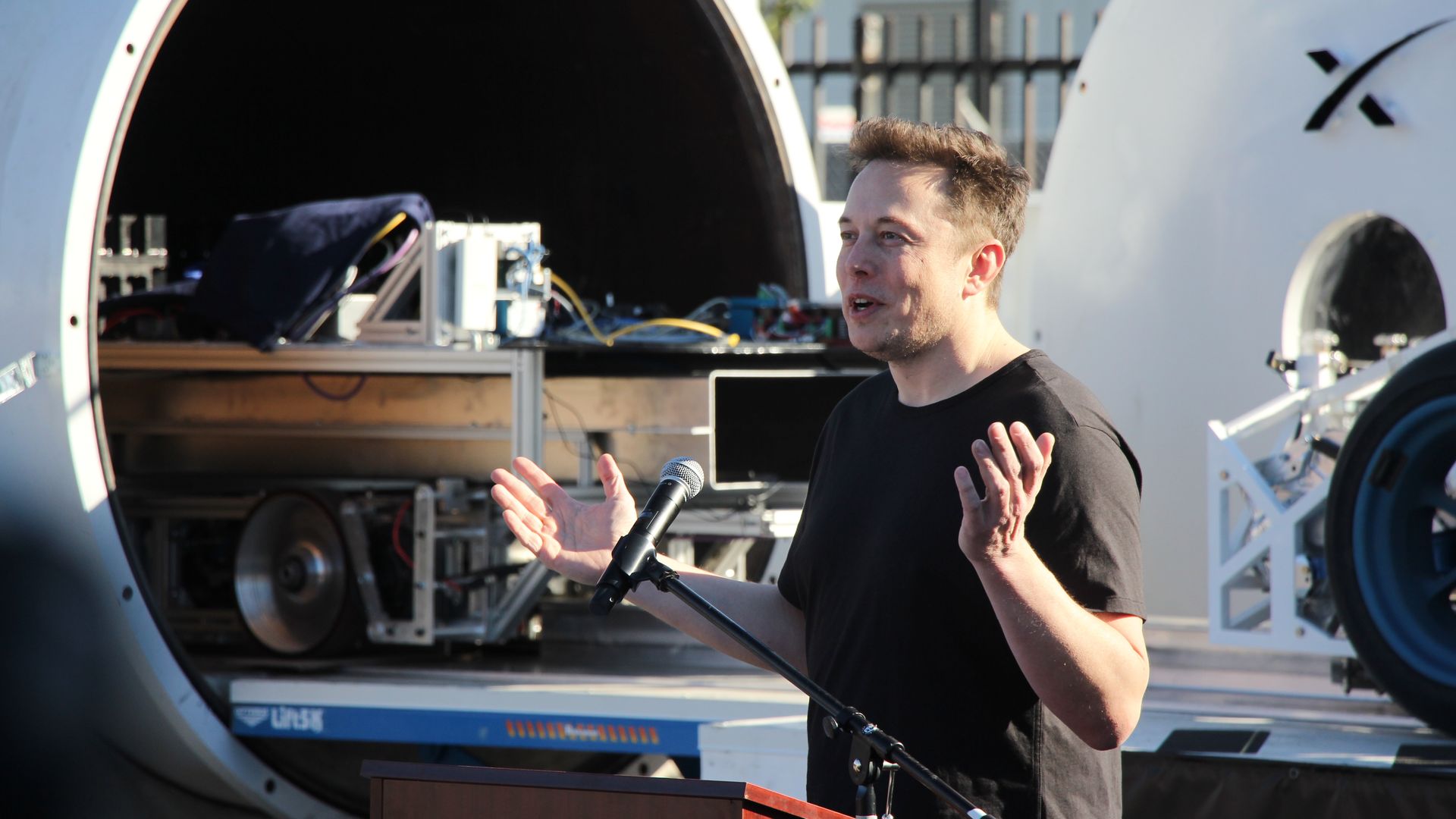 Chicago Mayor Rahm Emanuel has selected Elon Musk's The Boring Company to build a high-speed tunnel transit system to link the city's O'Hare International Airport with its downtown Loop, the Chicago Tribune reports.
The big picture: While Musk has dreamed big and delivered before with his SpaceX venture, it's a massively ambitious project for a company that is still in its fledgling stages with plenty of hype and marketing but few proven test cases of its technology.
The details
The big thing: With this deal, which still has to be approved by the city council, Chicago takes on little financial risk, essentially allowing the city to be used as a guinea pig. Boring would take on the cost of construction for the system — as well as both stations on either end — and gain all of the revenue from its operation and advertising.
Boring estimates its construction costs would be less than $1 billion, though the preexisting semi-completed Loop station at its terminus was mothballed in 2008 after hundreds of millions in costs.
The route still hasn't been nailed down, though Boring said eminent domain would not be used and there should be minimal traffic disruptions.
The system would use 16-passenger, eight-wheeled "skates" that could travel up to 150 mph, making the ride about 12 minutes.
Trips would cost about $20 to $25 per ride, according to Boring's targets.
The key line from the Tribune's reporting: "The economic feasibility of Boring's project relies on Musk's confidence that it can build tunnels at least 14 times faster than previous efforts, which a company official acknowledged the company must still prove."
The big picture
This isn't Boring's first attempt to woo a major city. Musk has already started projects in the Los Angeles area and in Maryland, where he hopes to eventually connect Baltimore and Washington, D.C. before creating tunnels along the rest of the Eastern Seaboard.
The company has nearly completed a prototype tunnel in western L.A. near SpaceX's headquarters with Musk promising "free rides to the public in a few months" in an Instagram post last month.
Musk had a lofty claim last year, tweeting: "Just received verbal govt approval for The Boring Company to build an underground NY-Phil-Balt-DC Hyperloop. NY-DC in 29 mins."
Be smart: Boring's work in the D.C. area is much less substantial than promised as the company, per The Washington Post, "has received an early, and vague, building permit from the D.C. government that will allow some preparatory and excavation work" in what is now an empty parking lot. He's also received permit approvals from Maryland's state government for the project, per The Baltimore Sun, though that's received pushback from other lawmakers.
The bottom line: Boring's proprietary tunnel-boring machine remains in development, per a company info session from last month, so both the Chicago plan and its world-changing plans for the East Coast — at least, for now — may remain a pipe dream.
Go deeper