Senator Inhofe issues sharp warning to Scott Pruitt, seeks meeting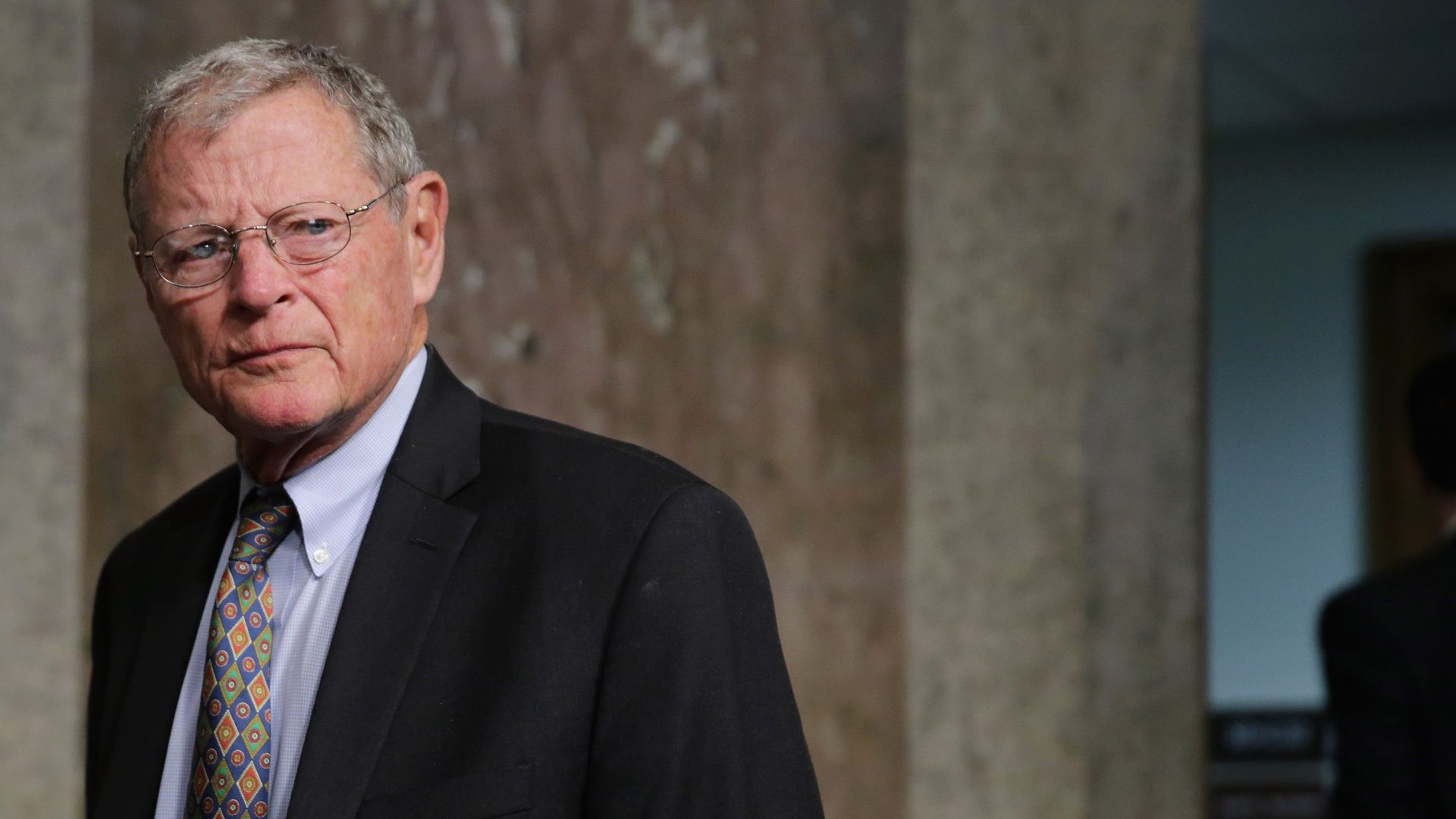 Senator James Inhofe (R-Okla.) warned embattled Environmental Protection Agency Administrator Scott Pruitt Wednesday that he may have to resign given his mounting ethics scandals.
The bottom line: Speaking on Wednesday in a radio interview with conservative pundit Laura Ingraham, who herself has called for Pruitt to step down, Inhofe said the administrator "has really done some things that surprised me." An option for him to fix things, Inhofe said, "would be for him to leave that job."
Why it matters: Pruitt has been embroiled in a slew of ethics controversies surrounding his spending and management decisions at the agency. The latest controversy came Wednesday morning, when the Washington Post reported that he used agency staff to try to land a job for his wife at an outside political group.
During the radio interview, Inhofe said he was going to let Pruitt know about his frustration over his continued behavior in office. "I'm sending a communication over today that we've had enough of these things and you need to get down and do the job we're elected to do," he said.
Yes, but: A spokesperson for Inhofe told Axios the senator was not calling for Pruitt's resignation, but that he has concerns about the reported allegations and wants to hear about them from Pruitt. After the radio interview, Inhofe spoke to the Post about Pruitt, and said he's seeking a meeting with the administrator no later than Monday.
"I'm keeping my powder dry until I talk to him, which would be Monday at the very latest," the senator said.
Go deeper: Why Pruitt's departure would not change EPA's policies.
Go deeper