By the numbers: Mueller's favorability is at a record low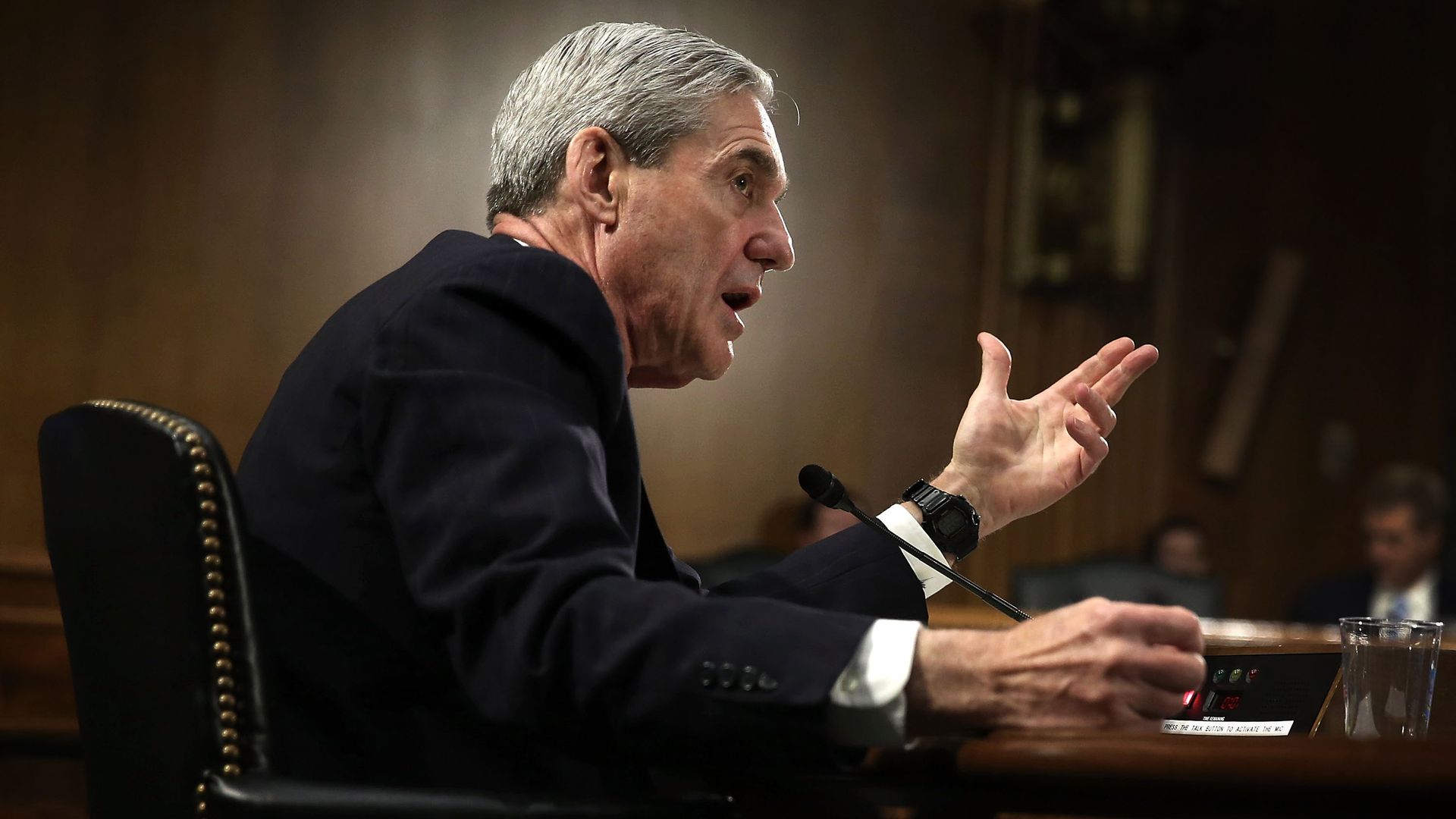 Special counsel Robert Mueller seen in a negative light by a record-high 36% of registered voters, according to a new Politico/Morning Consult poll.
Why it matters: Mueller's investigation of President Trump's campaign has been under constant attack by Trump's allies. But in his second year as special counsel, Mueller has continued his interviews, and brought charges against multiple people with ties to the Trump campaign.
By the numbers:
40% believe the Mueller investigation is being handled unfairly, up from 34% in February.
24% of Democrats view Mueller unfavorably, and 33% of independents do as well — record highs for both parties.
53% of Republicans see the investigation in a negative light, up 26 percentage points since last July.
38% of voters still believe the investigation is being handled fairly.
On Trump pardoning himself:
59% of voters disagree with the idea of Trump issuing a self-pardon.
34% of Republicans agree with Trump pardoning himself, compared by 13% of Democrats and 15% of independents.
Go deeper:
Go deeper