Report: "Crucial battle" begins on Yemen port city by Saudi-led forces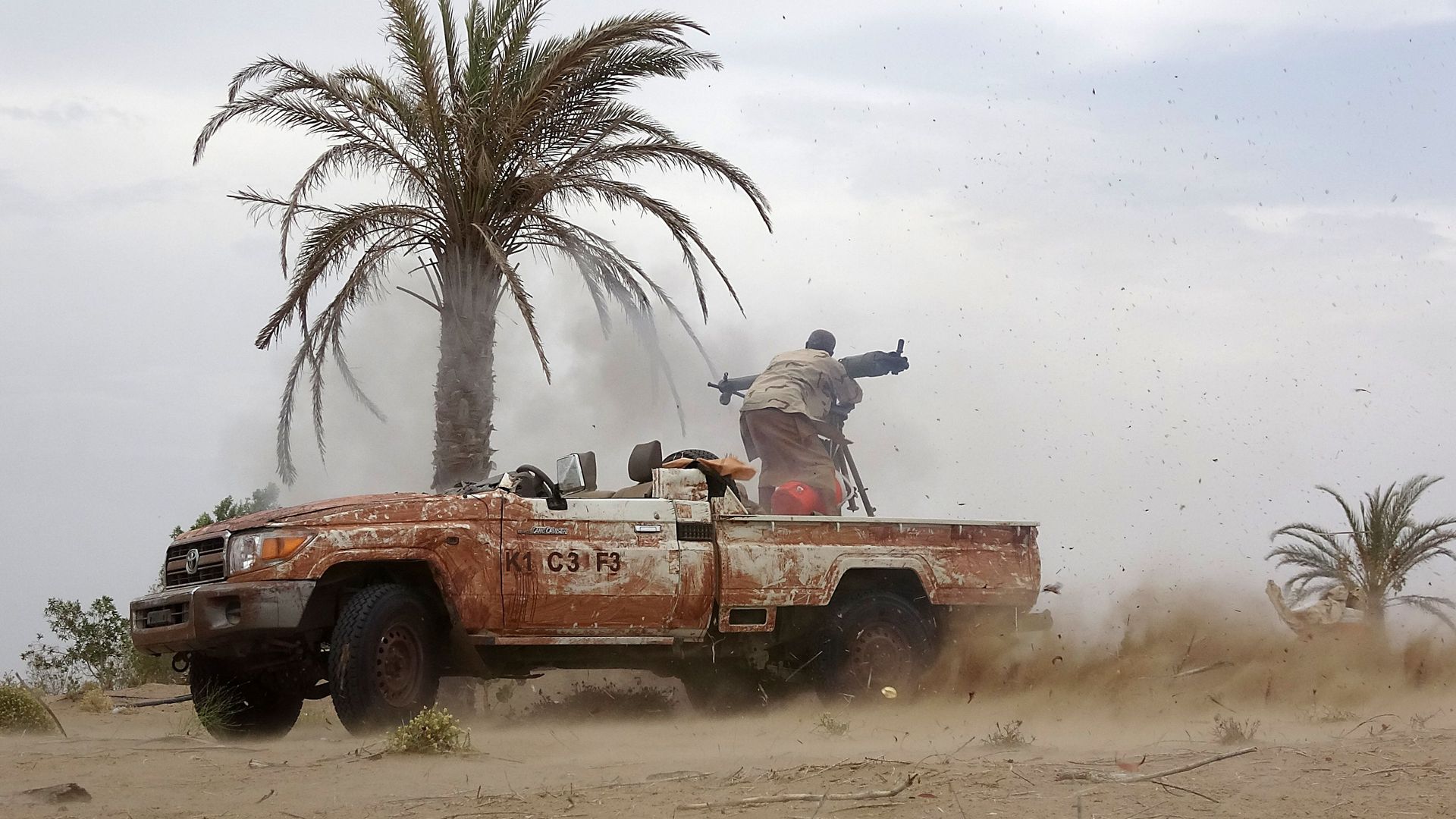 Heavy gunfire and Saudi-led vehicle convoys appeared on Yemen's port city of Hodeida Wednesday morning, the AP reports citing Saudi-owned news channels and social media, as the government ignited a "crucial battle in the 3-year-old conflict that aid agency warned could push the Arab world's poorest country into further chaos."
The background: Yemen's civil war has killed over 10,000 people, per the AP, and the coalition that began this latest strike has been under scrutiny for launching airstrikes that have killed civilians. A deadline for the Houthis, forces loyal to Yemen's exiled government, had expired early Wednesday morning. And, according to the U.N., Iran has reportedly supplied the group with "weapons from assault rifles up to the ballistic missiles they have fired deep into Saudi Arabia, including at the capital, Riyadh."
Go deeper