Police raid Catholic Church in Chile amid child abuse scandal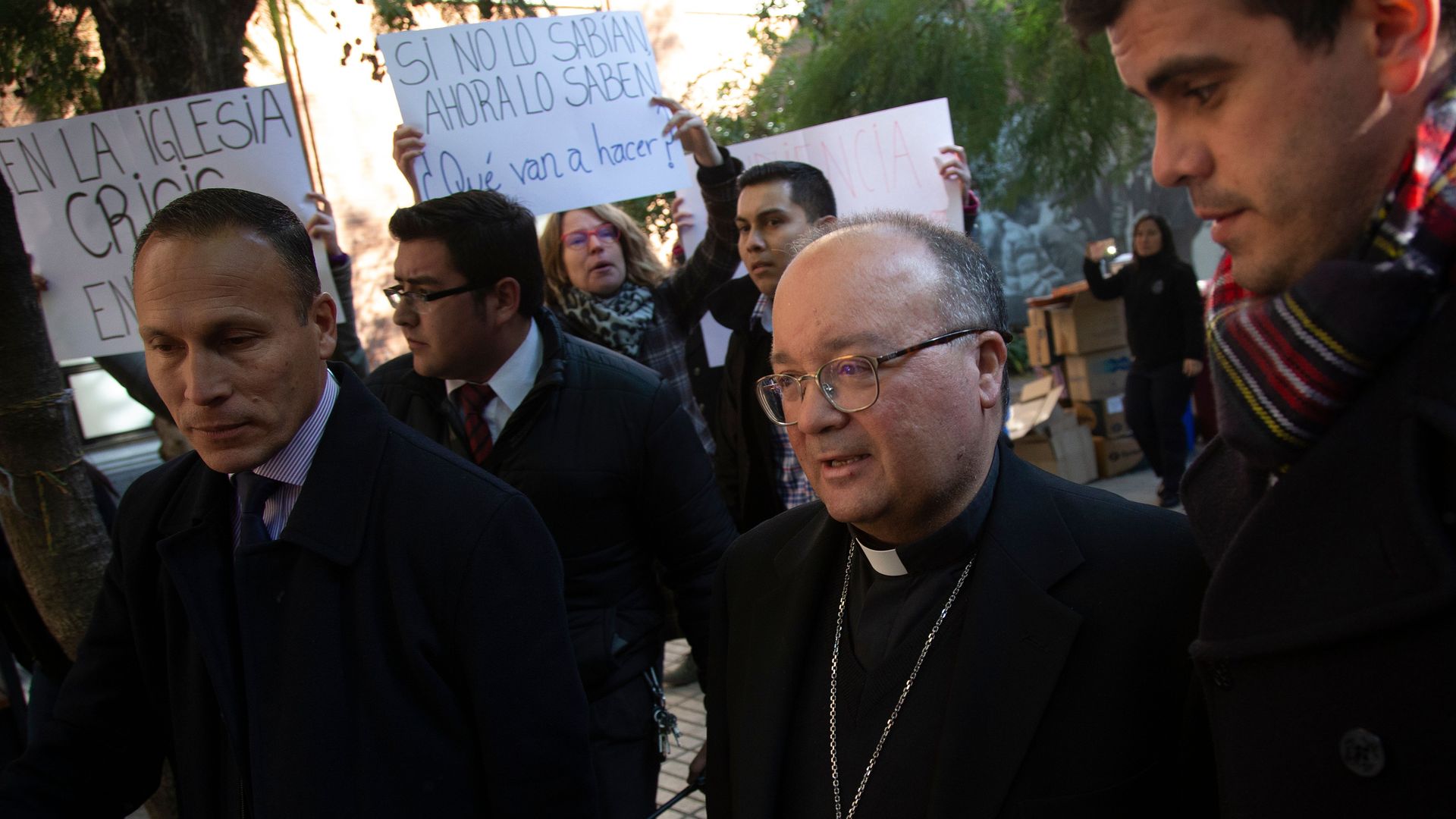 Chilean police and prosecutors on Wednesday raided Roman Catholic Church offices in two Chilean cities in search of documents related to a child sex abuse scandal, the AP reports.
The details: Officials have reportedly targeted the headquarters of Santiago's Ecclesiastical Court and the bishop's office in Rancagua where 14 priests have been accused of having sexual relations with minors. The surprise raids came days after Pope Francis accepted the resignations of three Chilean bishops in the wake of a child sexual abuse scandal. He's considering the positions of Chile's 31 other bishops after all of them offered to resign last month.
Go deeper