As U.S. looks to coal, Canada sets sights on renewables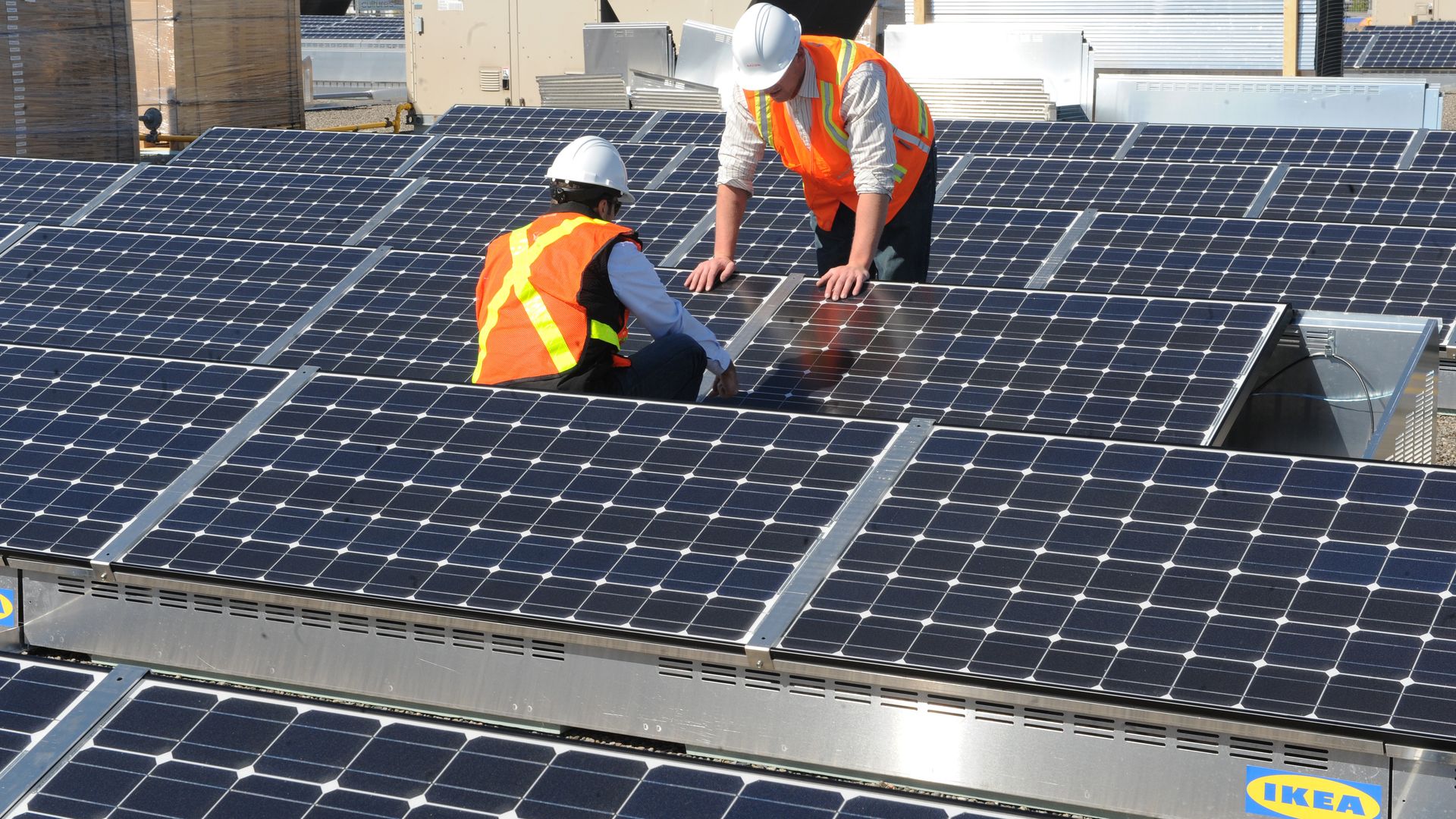 President Trump campaigned on promises to boost coal jobs and is following through — most recently with a leaked memo directing the Department of Energy to throw a "lifeline" to the struggling coal and nuclear industries.
Why it matters: While the global renewable energy market surges, the coal industry remains on life support. From 2016 to 2018, the number of new coal plants dropped by 73%. Although Trump claims that investing in coal over clean energy will boost the job market, the hard truth is that a significant number of U.S. coal jobs cannot feasibly return.
In 2016, two thirds of new global power capacity came from solar, and the U.S. solar industry employs more people than oil, coal and gas combined. Instead of seizing this opportunity, the Trump administration has imposed tariffs on imported solar panels, leading to billions of dollars in canceled projects and lost jobs.
America's lack of investment and unprecedented energy market intervention open the door for others to win in this massive market. Canada, especially, is walking through. Here's how:
Government support: More than CDN $2.2 billion has been allocated to finance clean tech innovations.
Talent influx: In response to Trump's immigration and visa policies, talent is flowing into Canada, which launched an expedited work-permit process last year.
Private funding: Canadian VC firms, like Cycle Capital and Evok Innovations, continue to pour hundreds of millions into clean tech ventures.
Political climate: Amid geopolitical uncertainty, Canada remains a pillar of stability in the global community.
The bottom line: The Trump administration's policies will impede economic growth and cede its potential leadership role in addressing climate change, while Canada and others rise to the challenge.
Jane Kearns is a senior adviser with MaRS Cleantech.
Go deeper