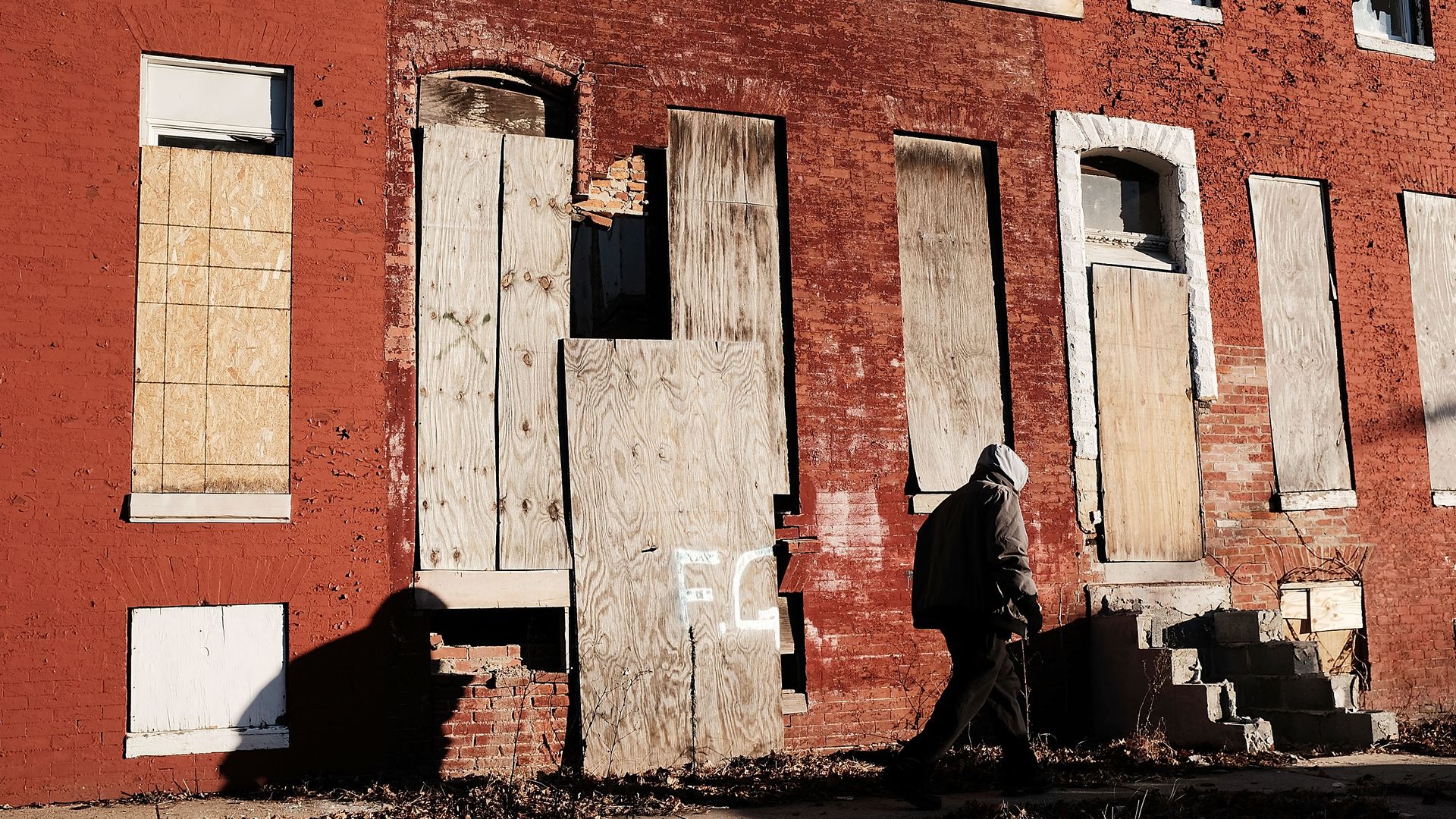 The Atlantic's Olga Khazan has spent almost a year exploring the wide health disparities within different neighborhoods of Baltimore — one of the most racially segregated cities in the United States.
By the numbers: Life expectancies are 20 years shorter in Baltimore's poorer, mostly African American neighborhoods than in wealthier, predominantly white areas.
The details: There's not much evidence those disparities are genetic. Instead, they are largely the side effects of engrained discrimination, especially in housing.
Abandoned buildings feed public-health nuisances. Allergic reactions to mice are the leading environmental factor in the roughly 5,000 trips Baltimore children make to the emergency room each year for asthma attacks.
In the '90s, up to 70% of kids in some Baltimore neighborhoods had been exposed to lead paint.
Studies show that African Americans get less sleep than white people, on average, and exhibit more "stress-related wear and tear," all of which contributes to serious health conditions and shorter lifespans.
There are fewer supermarkets in poor neighborhoods, and more fast-food chains.
The bottom line: Health research is increasingly aware of, and focused on, the "social determinants of health" — things like access to housing, community services and transportation, that affect our health even though we think of them as separate from the health care system. And it's hard to ignore the acute racial disparities in many of those factors.
Go deeper