Pulse first responders suffer from PTSD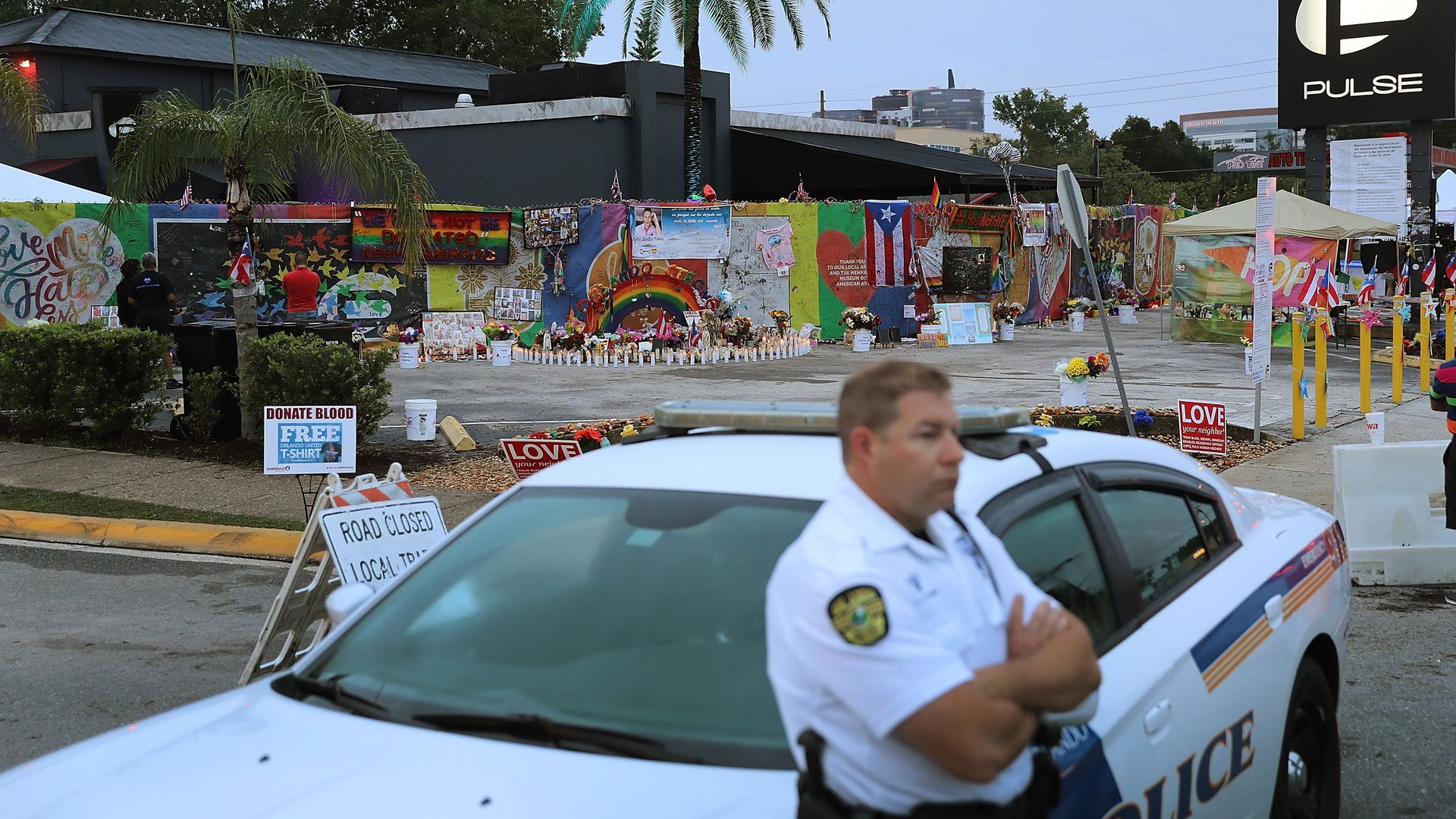 Two years after the Pulse nightclub shooting, the first responders who witnessed the gruesome scene are still struggling with post-traumatic stress disorder. ProPublica has a deep dive into five of their stories.
The big picture: Police are having flashbacks to the night of the shooting and its affecting their work in the field. All five found it difficult or impossible to go back to work, at least in the field.
The details, per ProPublica:
The symptoms are all relatively similar — vivid flashbacks to the night of the shooting and sudden flashes of anger or anxiety at home.
One police officer described vivid flashbacks triggered by the iPhone's default ringtone, because victims' phones were ringing constantly inside the club as friends and relatives tried to get in touch.
Professional support varied. Some were encouraged to get treatment and therapy; other had to fight for reassignments and benefits. One was fired for a subsequent infraction and is suing the Orlando fire department for wrongful termination. Some say they were told that seeking help for PTSD was a sign of weakness.
Therapy worked for some, but not for everyone.
"Did it help? I don't know. Did it make it worse? I don't know," former police officer Omar Delgado told ProPublica. "But I'm not well. And when you're not well, is something working?"
Go deeper